The company has successfully completed the trial run of Unbleached Virgin Kraft Paper production.
May 23, 2020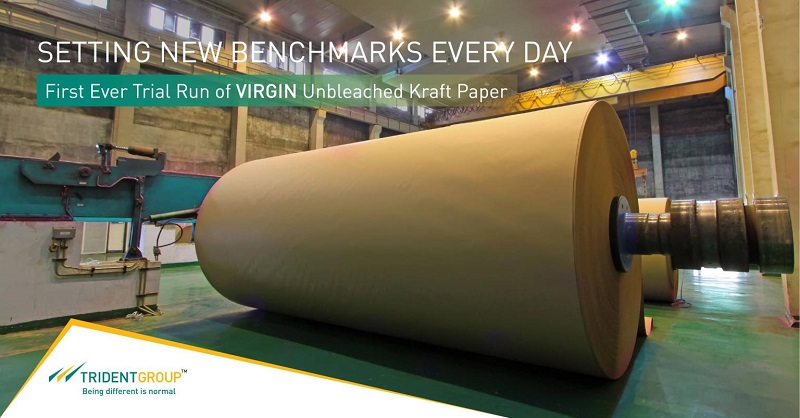 Trident Limited, the flagship company of Trident Group and the world's largest wheat straw based paper manufacturer introduces a new product to its product portfolio – "Kraft Paper"
Using advanced technology in existing wheat-straw pulp based paper manufacturing, the company is able to have sustainable growth by reducing input costs and adding environmental sustainability. Trident uses its by-products to generate co-generation power to save energy cost and has its focus on producing eco-friendly paper.
Kraft paper can be used for packaging material due to its durable and useful nature. Further applications for kraft paper includes carry bags, business cards, kraft envelopes etc. Kraft Paper is stronger than regular paper due to its reduced lignin content and high sulphur ratio.