Andhra Pradesh Paper Mills Ltd (APPM) successfully started commercial production from Paper Machine 6 (PM 6) at its Unit APPM in Rajahmundry on 20th May. Currently, the Voith made machine imported from Salach, Germany has a paper production capacity of 67,000 Metric TPA of UFS (Uncoated Free Sheet) and Copier Grades. However, with some modifications, the machine can be scaled up to manufacture an additional 20,000 TPA. With the start-up of this machine, the company will now have close to 250,000 Metric Tons of Pulp and Paper manufacturing capacity.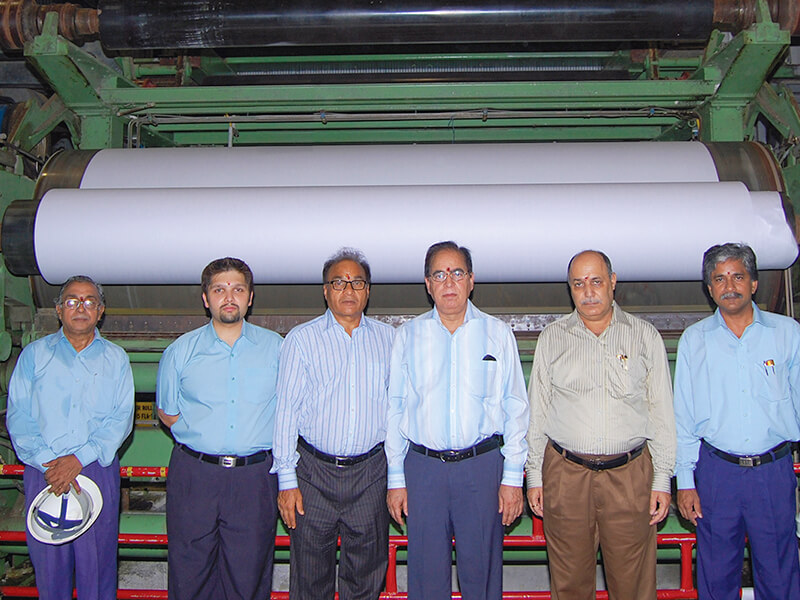 The start up of PM 6 marks the end of the final phase of the Mill Development Plan worth almost USD 205 million at Unit APPM. Earlier, the company had commissioned a 550 Bone Dry Metric Tons (BDMT) /day Elementary Chlorine Free (ECF) Pulp Mill of Andritz make, a 50 TPD Coal Fired Boiler and a 34 MW Turbine at the same location. With its new ECF Pulp Mill, De Inking Plant and Rice Straw Pulp Mill, APPM is among a handful of fully integrated Paper Manufacturers in India who are not dependant on Market Pulp.

Speaking on this occasion, Mr. L.N. Bangur, Chairman, APPM said "This is an important development for us. It will not only help us significantly increase our paper capacity but will also enable us to run our ECF Pulp Mill at full capacity.

Along with few cost and process optimization projects that provide high return on capital and short paybacks, a plan to augment our ECF Pulp Mill capacity by around 20% to around 650 BDMT/day from the current 550 BDMT/day is already underway and should be completed within FY 2010-11. We also plan to increase the quantum of sale of surplus power from the current 5 MW to 10 MW per day. We are more confident than ever to realize the true potential of the company".