Global leader in dissolving pulp production, Bracell has begun construction of Latin America's largest tissue paper mill, located in Lençóis Paulista, São Paulo, Brazil with an investment of USD 996 million and a production capacity of 240,000 TPA.
April 28, 2023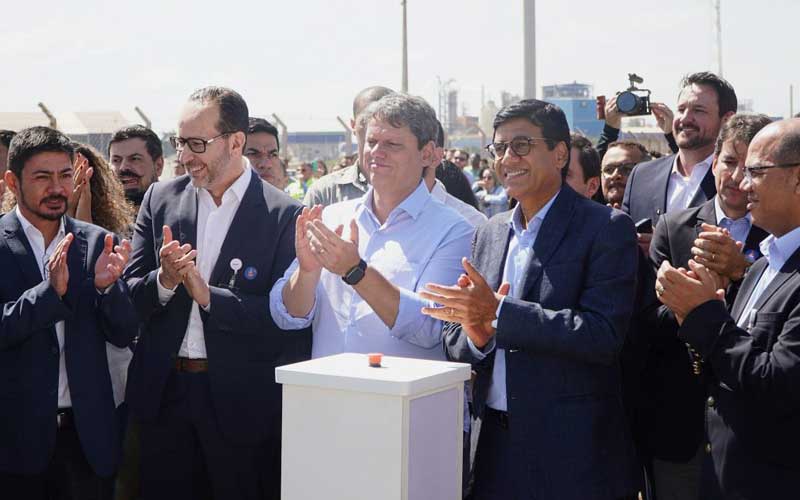 Bracell recently marked the beginning of construction on Latin America's largest tissue paper mill, located in Lençóis Paulista, São Paulo, Brazil. The company is investing a total of USD 996 million (BRL 5 billion) in the city. Half of the investment is dedicated to the construction of the new tissue paper mill, slated to commence operations in 2024. The remaining funds will be used to establish a plant dedicated to the production of key ingredients used in the pulp production process.
Watch: JMC Paper Tech Launches New Subsidiary JMC Papers
The new mill will consist of four tissue paper production machines, designed to primarily produce toilet paper and paper towels. With an annual production capacity of 240,000 TPA, the mill will utilize advanced technology in production and digitalization to maximize efficiency, safety, and environmental protection. The project is expected to generate more than 2,000 jobs during the construction phase, and an additional 550 permanent jobs upon its completion. 
Also Read: ITC Limited's PM 1A Board Machine To Be Rebuilt By Valmet In India
The state-of-the-art tissue paper mill will be fully automated and exclusively powered by renewable energy sources. This focus on sustainability will position the mill among the most modern and eco-friendly facilities worldwide. This project is aligned with Bracell's commitment to contribute to the United Nations' Sustainable Development Goals (SDGs), particularly SDG 7 (Affordable and clean energy), SDG 8 (Decent work and economic growth), SDG 12 (Responsible consumption and production), SDG 13 (Climate action), and SDG 17 (Partnerships for the Goals).
Praveen Singhavi, President of Bracell, said, "This project reinforces our commitment to invest in the country, contributing to productivity and sustainability across the business. It is a milestone that makes us very optimistic about our development prospects, as we want to add value and further expand the Tissue downstream operations."