Convinced of tissue segment's strong growth potential, the leading tissue paper manufacturer in India has invested in yet another state-of-the-art tissue paper machine with a capacity of 36000 TPA. The company, being a leading W&P and packaging paper producer, says it will keep expanding in tissue segment on account of its current growth figures and mammoth future scope.
Excerpts of Paper Mart's Interview with Mr. JP Narain, CEO, Century Pulp & Paper.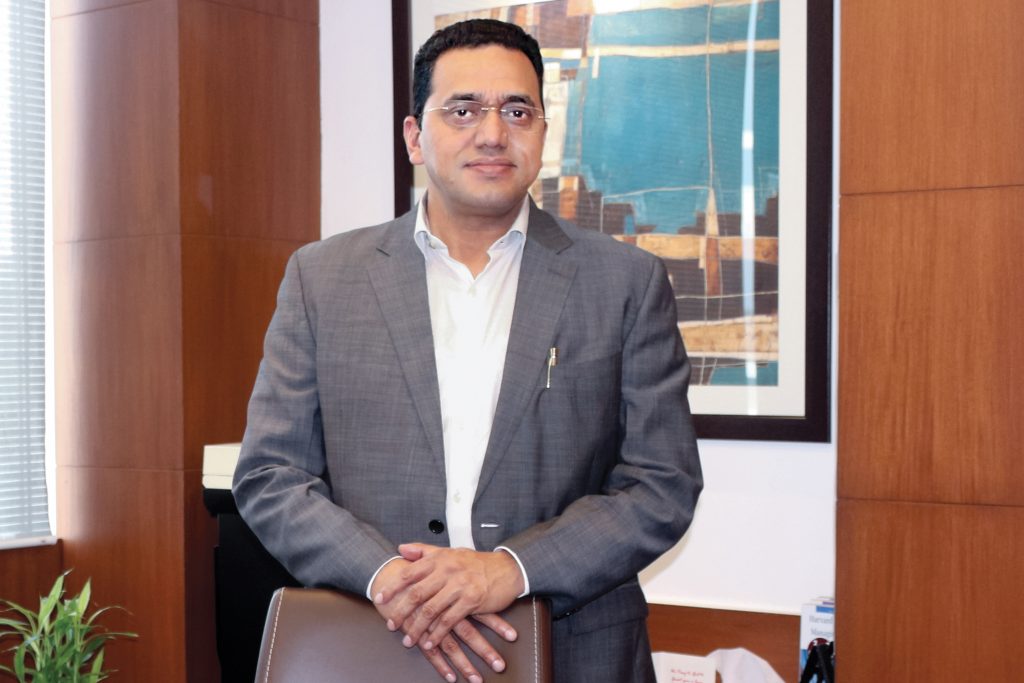 Paper Mart: First of all, tell us something about the new tissue machine you have installed in your facility? What products is Century making in tissue segment?
JP Narain: With the new tissue machine, we are adding 36000 tonnes of tissue manufacturing capacity. This new machine is just an extension of our existing tissue business as we have already installed three cutting centers at various locations in the country.
We are manufacturing all kinds of products- facial napkins, toilet papers, kitchen towels and high strength tissue.
PM: What is the total outlay of this new tissue project? Whom have you procured the machine from?
JP: The project cost is around INR 100 Cr. The machine has been supplied by the Valmet. This new machine is only a replica of the machine which we have with certain necessary modifications. The existing tissue machine from Valmet is a state-of-the-art machine with crescent former that produces world-class tissue paper.
PM: What is the raw material scenario for the new machine?
JP: The procurement of raw material will not be an issue as it's only 36000 tonnes a year and our in-house pulp production is over 28000 tonnes a month. So, 100 TPM or more of pulp for the new machine can be managed without much hassles.
PM: Why did you choose tissue for the expansion, especially when the industry is focusing more on packaging grades?
JP: In business, decisions are made based on statistics. As per statistics, writing-printing has been growing at the rate of 0.5 percent globally and at the rate of 5-6 percent in India; packaging board is growing at 4 percent globally and at 8-10 percent in India; and tissue is growing at 4-5 percent globally and at 15-17 percent in India. Considering these growth figures, tissue seems to be leading the other two by huge margins. Along with the noticeable growth numbers, if we consider the base consumption, rising trends, personal health and hygiene awareness, tissue segment appears to be the safest bet for future expansions.
It's not that Century is stopping here; we have got some very aggressive future plans for the expansion of our tissue manufacturing and conversion capacity.
PM: What are the growth drivers for tissue and related products in India?
JP: As I said, tissue segment is growing very fast in India, and this fast growth can be largely attributed to relatively low or negligible consumption base presently in the country. You grow fast when you grow from nothing, and figure seems quite big. The tissue segment in India is growing at the rate of 15-17 percent, virgin tissue growing at the largest rate, i.e. 17 percent.
Moreover, we expect this growth to continue for the next 5-7 years in this fashion because of growing awareness of personal health and hygiene, expanding urbanization, expansion of health and hospitality industry, etc. The concept of tissue usage is closely connected with health and wellness, which is alone strong enough driver for vigorous tissue consumption in days to come. With education, global connectedness, and improvement in economic well-being, the concept of health and physical wellness is sure to improve drastically in the country.
PM: Is something happening on writing-printing and packaging fronts at Century?
JP: In W&P, we are planning to upgrade our PM3 and PM4 with an investment of around INR 75 cr in order to enhance the production and efficiency. The machine upgradation would be undertaken by some top-line OEMs and technology suppliers, probably Voith. We are also planning some major upgrades in the utilities segment of the mill in order to better calibrate our plant's capacity and utilize the assets in an optimal way.
On the packaging side, our order book is filled and the plant is consistently running at 95-100 percent of the total capacity. As far as expansion is concerned, we are currently not planning anything for the packaging.
PM: Packaging is without doubt on high growth path, both in capacity addition and production terms. How long do you think the segment would witness the high growth phase?
JP: Packaging industry's growth is proportionate to the growth of industries like food and food processing, FMCG, FMCD, organized retail, and e-commerce. If these industries are growing, which they are, the proportionate growth will surely come to the packaging industry — be it brown paper or white board. The packaging growth also depends on the growth of the country's GDP, which is on steady path for the previous few years, of course with some transient turbulence here and there. The GDP growth brings growth to all areas and boosts both consumption and production.
Any country growing at the rate of 7.5-7.8 percent will spur good amount of consumption. The five sectors, viz. pharmacy, FMCG, FMCD, food and e-commerce are more likely to receive the boon of this consumption growth, thereby producing enough to satisfy people's need. In such enhanced production phase, these industries would require more in terms of quantity and quality of packaging, which is a good scenario for the whole packaging industry including manufactures, corrugators, and other packaging solution providers.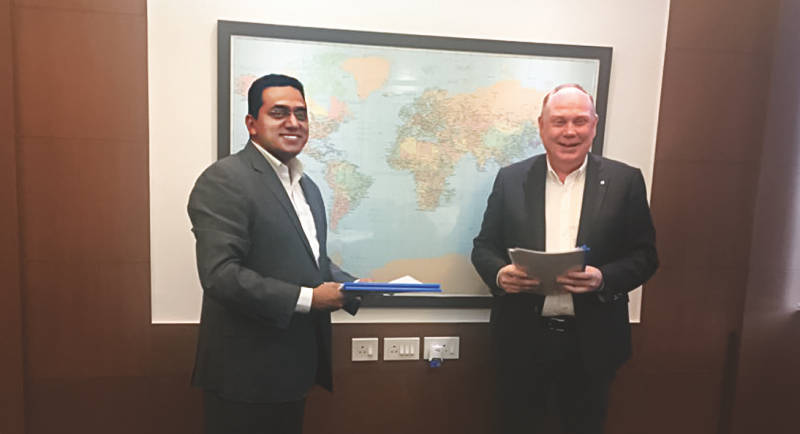 PM: Give us your thoughts on the growth potentials of W&P segment in our country!
JP: There doesn't seem to be any challenges in W&P segment in India. Till the time our literacy count is not reaching up to the certain threshold position, I think W&P has got a good potential in India. I don't see any challenges in this segment as education sector will continue creating enough opportunities for the next ten years at least.
With a number of initiatives on behalf of the govt., the education sectors in India is poised for the continued growth which will have important bearings on the overall consumption of W&P paper. Beside the private educational publications, the govt. itself is a mega consumer for W&P paper for its myriads of publications, right from elementary level to higher education. India for time being is going to depend on physical books and notebooks for education, a good thing for W&P segment.
PM: How do you look at overseas company with deeper purses making efforts to establish themselves in India? How would the Indian companies respond to an increased level of competition in the domestic market if such foreign investments fructify?
JP: It would be a difficult question to answer until you see any such companies succeeding in India with their business vision for the country. Moreover, a business in any market depends on the business ethics and the commitments you have for that market. Even if the overseas companies have huge capital at their disposal, it doesn't mean they will squander it anywhere without proper ground assessment of the market. If a person is spending INR 100, he wants a certain ROI from that investment — whether he is a rich man or a poor man. And, the ROI largely depends on where and how you are going to spend your money. India is a different market and the market dynamics here is actually stranger to companies operating in other part of globalised economy. It's a difficult market for many who have operated in developed western markets, both in terms of consumption patterns and consolidation.
However, if foreign companies succeed in India on account of their serious study of the market here, I would not say that competition would be sever for the companies operating here. We have better understanding of the market dynamics, supply-chain, and customer culture here, which will prove to be an edge over our foreign competitors. Besides, we would also learn from their global best practices. For example, we already know that the fragmentation of the paper industry must be overcome, sooner or later, in order to compete in the global market. This lesson will be quite useful when India will become a part of the global market with foreign companies coming in. More foreign companies establishing themselves on the Indian soil would mean more stepping up of efforts by domestic companies to match their level in terms of value-chain and market management, which I think Indian companies are better equipped to achieve given their domestic advantage and resilience. We are not taking it as a competition rather as a good learning opportunity for the industry.
PM: India is a price sensitive market. How would you balance the pricing and quality for the growing yet nascent product category of tissue?
JP: India is a price sensitive nation but we are also a quality conscious country. For example, I am quite sure that number of Apple smartphones sold in India is not inferior to many developed countries. Quality often is associated with the better economic capacity, i.e. purchasing power and higher per capita income. The rising Indian middle class of late has grown tremendously in terms of per capita income and high per capita expenditure, which all augurs well for producers making quality products. Simultaneously, there are large masses which require products more in volumes than in quality. So, the Indian market is full of opportunities for both quality and quantity producers, and for manufacturers who balance between quality and quantity. Tissue is one segment which will require both quantity and quality in the current growing phase, which is to continue for many years to come. Being one of the pioneers in the tissue segment, Century is going to lead by balancing the pricing and quality in order to nudge the market towards the best tissue usage practices.
PM: As you said 'nudging the market towards best tissue usage practices', is Century doing anything to spread hygiene awareness besides producing quality tissues?
JP: We have got a special drive on this. There is an agency which is promoting awareness on hygiene and cleanliness. The agency is not concentrating on promoting our product and is focused solely on educating people on overall wellness and hygiene along with clean environment. We are aiming to take this drive far and wide, which would eventually convince people about the significance of healthy lifestyle and the role of tissue and related products in that.
PM: Where do you see the Indian paper industry in next 3-5 years?
JP: I expect that the next 3-5 years will be extremely good for the paper industry. There are two reasons. The first one is China banning the import of waste paper and their conviction that this decision is good for the country. This will create a supply-chain balance in the region. The second is the decision to ban plastics by increasing number of Indian states. Both these things are to stabilize the Indian paper industry in terms of giving greater demands for the paper products.
Upcoming verticals and new emerging product segments will also provide a fillip to the paper industry, for example, the nascent tableware segment. There is a manufacturer who has invested INR 200 Cr in the segment to produce tableware with virgin pulp and bagasse. This venture is tremendous success because of high demand of the products in the market. There would be few more such paper based verticals which will give the industry much required boost on account of being healthy and sustainable products. I don't see any big challenge for the paper industry except the availability of raw material!