The features of the bed include water-resistant (because of special chemical coating), portable, easy to assemble (in less than four minutes).
May 14, 2020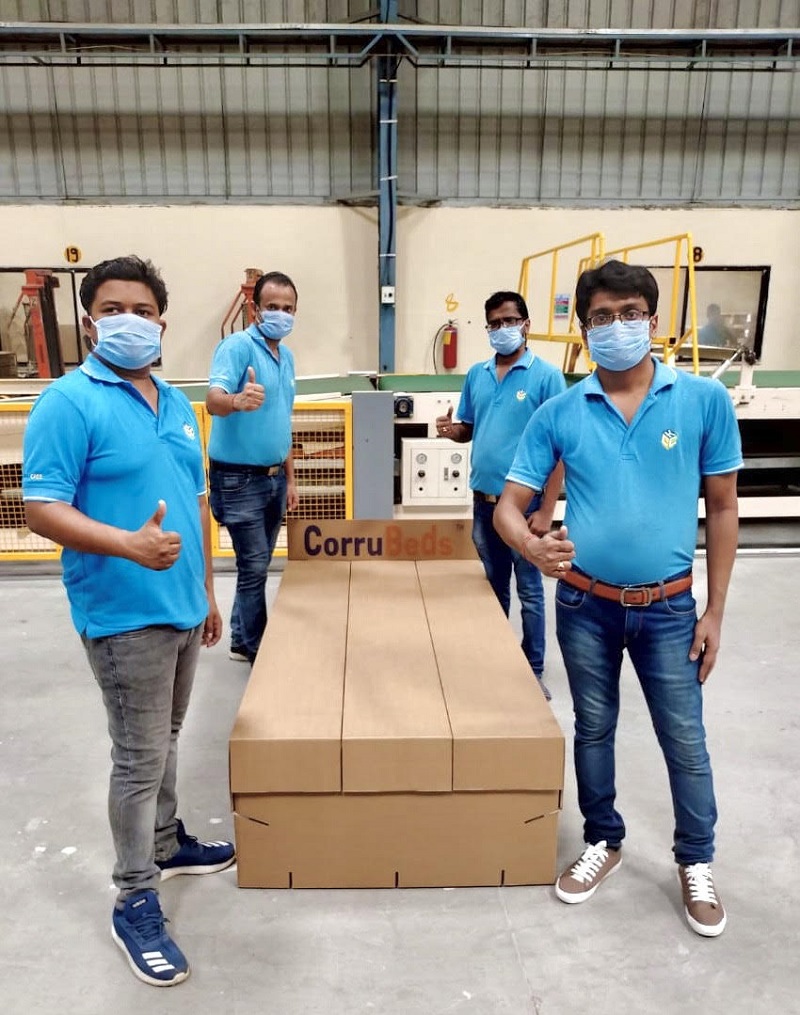 Since the onset of the COVID-19 outbreak in India at the beginning of March, millions in underdeveloped regions face penury and deprivation as economic activity grinds to a halt due to lockdown. During this COVID 19 time, where there is huge migrant workforce and Government & institutions are looking for resources and options to accommodate these people and create more quarantine centers & migrant labour camps.
Over the past few weeks, during this pandemic, as a solution to avoid overflow of people at hospitals and shortage of beds, the CorruCase team have developed corrugated board based bed – CorruBeds.
CorruCase is currently producing 1000 such units each day and have a capacity to push this to >2500 per day within a span of 3-4 days.
Few features of the beds are:
Water resistant (because of special chemical coating)
Possible floor mopping / sanitizer cleaning
Easy to assemble (in less than 4 minutes)
Eco-friendly and easy to dispose (can be re-pulped or biodegraded)
Can be scaled in production to volumes as high as 3000 beds per day
As per WHO website, the COVID-19 virus can last for 12-24 hrs on corrugated board or cardboard in comparison to metal or plastic surfaces.
The beds are an ideal option for temporary accommodation of labourers, quarantine centres, isolation wards or as emergency beds at hospitals particularly in remote places. These are water resistant and can take load of upto 250kg.
The CorruCase team is getting the CorruBeds' mechanical properties and strength validated at the premier PCRI lab in Hyderabad. Prof BK Karna of the PCRI have given few suggestions which has helped improve mechanical properties of the product.
For trade inquiries contact: corrugatedfurniture@gmail.com; +91 99999 35011 / 44