The Bangalore-based mill is known for its high quality kraft paper produced from waste paper and desires to grow only in this segment by producing more varieties of kraft, some as import substitute. The mill is ready to augment its capacity to 130 TPD from the current 80 TPD through some crucial rebuilds of the running machine.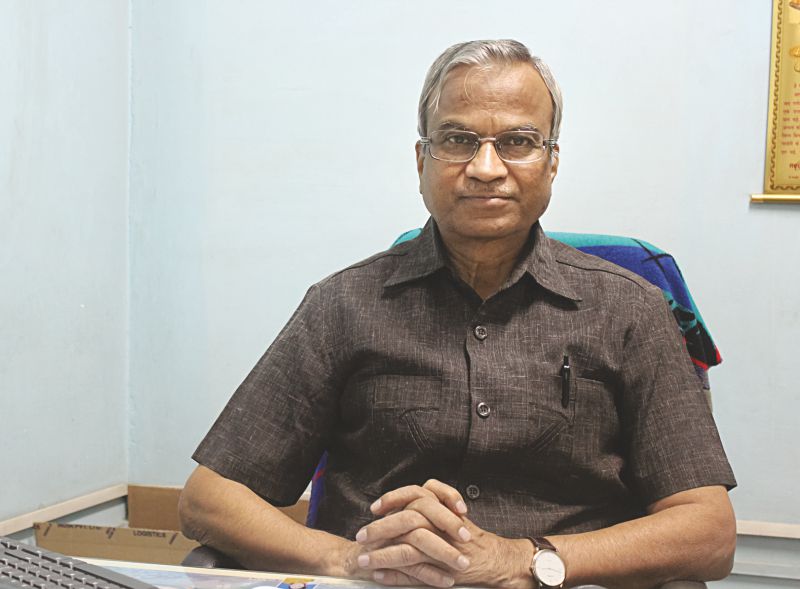 Paper Mart recently interviewed Mr. R.H. Sreenivasa Setty, Director (Technical), Dev Kiran Paper Mills Pvt Ltd to know about the mill and products along with his views on the growth of packaging segment.

Paper Mart: Please tell us about Dev Kiran Paper Mills.

R.H. Sreenivasa Setty: We started this unit in 1987 with a capacity of 5 TPD. We were manufacturing blue match tissue, ribbed kraft, and other regular corrugating medium paper. In the earlier stages, we were using bagasse, paddy straw, and jute as raw materials. Subsequently, we modernized the unit with some investments and started producing 13 TPD by the year 2005. In 2010, we thought of going for an expansion and identified a really good secondhand machine in Germany for installation in our unit, which were commissioned in the year 2012 with a capacity of 80 TPD. The pulp and paper section was thoroughly revamped by installing additional equipment and a new 1.5 MW captive power generation plant was also added to operate the machine without interruptions. The old machineries were completely scrapped.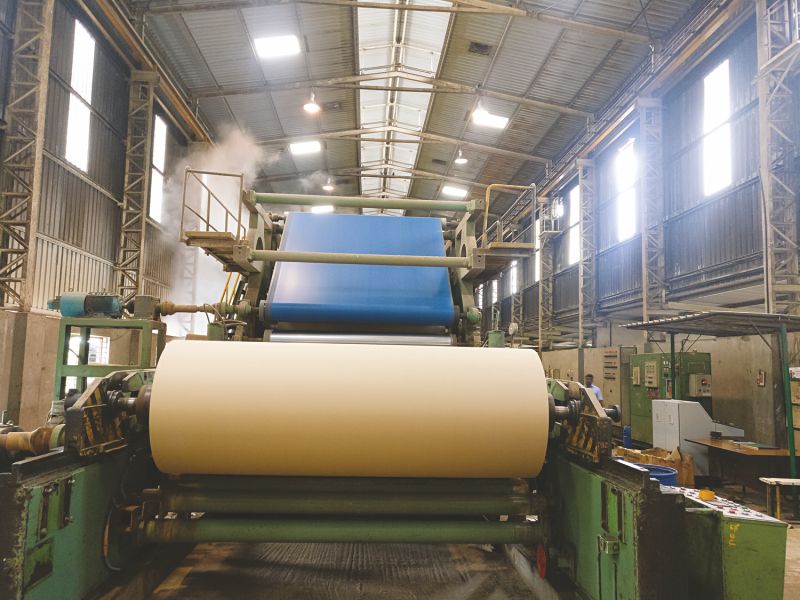 Earlier, it was a small unit and the cost of production was more. Therefore, we scraped the old machines and started working with the new one. The machine was one of the best available in Germany and comes with inbuilt Distributed Control System (DCS). We are producing around 85-90 TPD as of now and making high-grade varieties of kraft paper.

PM: Do you have any plan for further expansion?

RHSS: Yes, it is in the project stage. We are going to expand the capacity of the existing unit with certain rebuilds. We are yet to finalize the new equipment that we need to install and the renovation might take another one year to get into operation. After the implementation, the total production will go up to 130 TPD. The cost of the investment will be around INR 100 million. We are thinking to add few critical components to improve the production.

PM: Describe your product portfolio.

RHSS: We are producing kraft paper with range 120-350 GSM. One of the varieties is coreboard paper with standard grammage range of 250-350 GSM. This variety of kraft paper is used for making textile cones. The textile cones run at a high speed. So, when the cones are rotating, the coreboard layers should not come out, i.e. it should not delaminate. The ply bond strength is set from 352-500 Joules for the variety. At present, we are making the variety only up to 350 Joules of ply bond strength. We are planning to make that variety up to 500 Joules of ply bond strength.

Our corrugating media varieties are from 18-26 BF. We are also making absorbent kraft, which is used in the laminate industry. Right now, we are producing 10-15 percent absorbent kraft of our total production.

PM: Which are the markets that you are covering right now?

RHSS: We are selling the majority of our products in South India. In Bangalore itself, we are selling about 80-85 percent of our total production. Besides, we are exporting around 5-7 percent to China, Bangladesh, Sri Lanka, and few other countries.

PM: What is the raw material scenario in your paper mill? Do you face any challenge while procuring the raw material?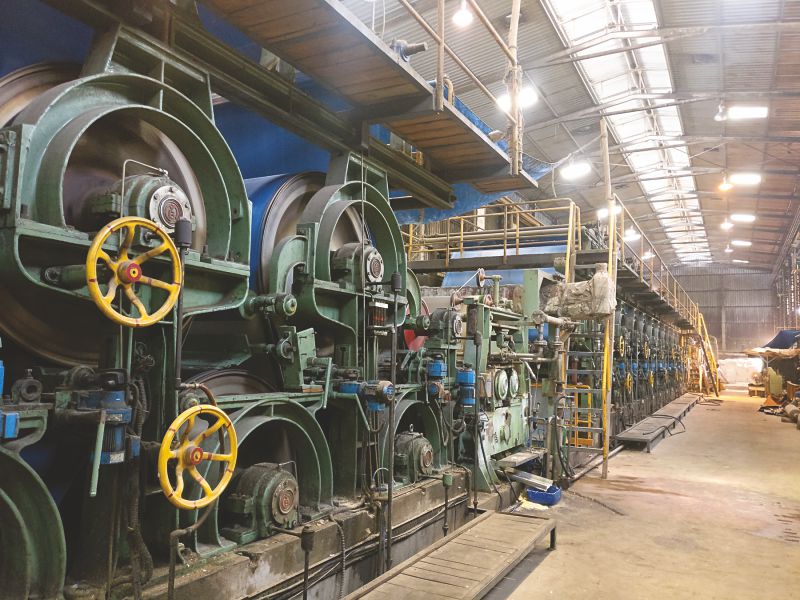 RHSS: We are importing waste paper. Earlier, we were agro-based but now we have become recycled-based paper mill. We are sourcing the raw material (almost 80 percent) from Bangalore itself. Remaining 20 percent of the material is being imported. The majority of the imported raw material is being sourced from the US and Europe.

Honestly speaking, there is a definite shortage of the raw material. One of the main reasons for the raw material crunch is the day-to-day fluctuations in the prices.

PM: For a recycled based industry, quality is a concern. And as far as quality is concerned, people move more towards the virgin grade kraft paper or duplex board. So, for a recycled based paper mill, it is a challenge to improve the quality. What is your take on that?

RHSS: We are producing a good variety of kraft paper; in fact, the best available in the market. We are catering well to our customers. Our acceptance range is more than 98 percent with zero defects in deliveries because we screen the defects in the mill itself.

Since we are in the paper industry for more than 30 years and have never compromised on quality, our customers have bonded with us well now. Even though our prices are almost Rs. 500 more than the prices of other mills, our customers are willing to pay. In fact, during the first stage of procuring raw materials, we never compromise on price and quality. We don't even buy the colored paper.

PM: People are projecting the share of recycled based paper to increase in coming times based on the issues of sustainability. What's your take on that?

RHSS: The growth is surely there for the recycled-based paper. It is matching with the GDP growth of the country. The annual growth must be around 6-7 percent. Recently, in Maharashtra, Kerala, and Karnataka the government has banned plastics and almost all the packaging requirements are now met through kraft paper. If the product is good, selling is not an issue.

PM: What about adding new products to the product basket? Do you have such plan?

RHSS: We don't plan to produce duplex boards but we want to specialize in kraft variety itself because there are so many varieties being imported from other countries. We are thinking of replacing those varieties. You can take the example of kraftliner with BF ranging from 30-40. In India, only a few mills are making that. For the remaining demand, it is being imported. We are planning to produce for that segment. It will require a lot of time and investment. But if we plan to do any further expansion, it will be for this segment. There is a lot of scope in kraft.

In the duplex board, I feel by observing the market that the capacity has already been generated for the present need. Therefore, we don't feel much scope in the duplex variety. However, if we compare to the kraft varieties, duplex has more production. I don't deny the growth in the duplex segment, but we kraft paper varieties have a good scope too.

PM: As a producer of kraft paper, how do you see the future of packaging?

RHSS: I would say the packaging is a good segment. The e-commerce activity is growing rapidly. Each and every commodity, be it small or large, is being packed – thereby giving a boost to the packaging sector. The pharmaceuticals companies need more of the duplex board. The kraft paper is also required in the pharmaceutical industry but not to a great extent. But, the food grade paper requires the kraft paper. The outlook is healthy overall for the packaging paper industry.

PM: How does your mill look towards the special specification demands by the corrugators?

RHSS: Our product is RCT-based. Of late, corrugators want RCT-based paper as they are looking for compression strength. Our paper is far better in comparison to that of other mills because of being RCT compliant. If the customer wants 18 BF based paper, we provide that. If they want RCT 1.2, 1.5, or 1.8, we are happily catering those as well. So, we are making RCT-based paper but are simultaneously fulfilling the demand of customers for BF based paper.

PM: Do you think India is not able to produce kraftliner at par with US? What steps should the kraft paper producers take in order to improve the quality to international standards?

RHSS: India faces raw material issues. We don't get virgin fiber due to which we are unable to produce that variety. Importing virgin fiber is costly and the demand for the variety is limited. That is why the Indian paper mills are not much interested in producing this variety.

The process upgradation is important. Besides, we need to use good fiber. If we use good fiber, our quality may meet the international standards. If the equipment is good and can process long fiber, definitely we can make international standard quality. It will be happening in India soon.

PM:Is there anything that you would like to add on behalf of Dev Kiran?

RHSS: At Dev Kiran, our motive is to give good products to our customers and produce different varieties because in the kraft paper itself there are several grades, like greaseproof paper. Even in absorbent kraft, there are different grades. In the near future, we would like to add these varieties. We will not have any problem in marketing our products. Recently, we have got a lot many inquiries from China. There is significant demand for exports.