Domtar's EAM facility in Jesup, Georgia, US, has completed its USD 90 million expansion project. The project has added a large-scale airlaid production line to the facility, making the company world's third-largest airlaid supplier.
May 24, 2023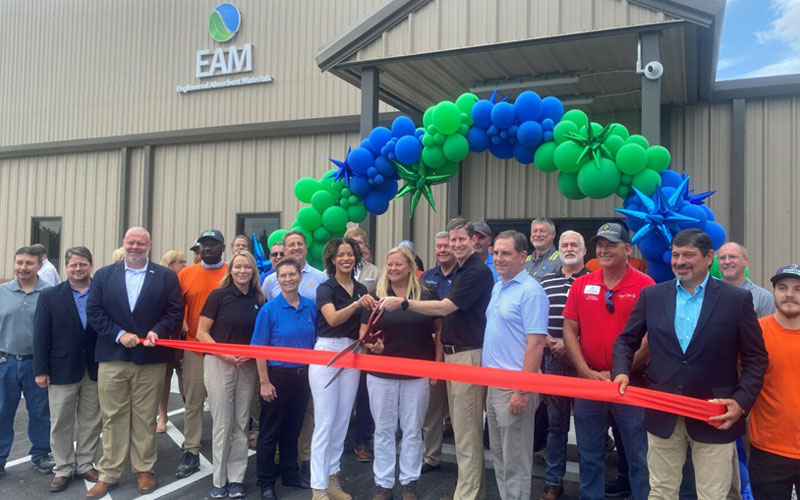 Domtar's Engineered Absorbent Materials (EAM) facility in Jesup, Georgia, recently celebrated the completion of a USD 90 million project that added a large-scale airlaid production line to the facility. The EAM expansion makes Domtar the second-largest airlaid supplier in the US and the third-largest in the world.
Ms. Vanécia Carr, EAM General Manager at Domtar, added, "With this expansion, we now operate a 331,000 square foot facility with three airlaid lines, two laminate lines, and eight packaging lines, doubling our capacity. We've grown to 150 employees and will continue to hire until we reach approximately 170. We are dedicated to making EAM an awesome place to work where everyone on the team feels valued and appreciated."
Watch: JMC Paper Tech Launches New Subsidiary JMC Papers
Domtar's EAM facility has set the hygiene industry standard for custom core solutions — making products thinner and better-performing for customers around the globe, improving the absorbent products people rely on every day. The facility hosted a ribbon-cutting ceremony on May 23, with Domtar leaders and Georgia state and county officials in attendance.
Mr. Steve Henry, Executive Vice President, and Chief Operating Officer of Domtar, stated, "The EAM expansion adds more scale and technology, and combining it with our world-class fluff pulp business, we will deliver more value to our customers and Domtar for many years to come. We are very confident and excited by what the future holds for Domtar's pulp business and EAM."
Also Read: Metsä Board Submits EIA Report for Planned Paperboard Mill in Kaskinen, Finland
Mr. Shaun O'Quinn, Secretary of the Board of Directors for the Wayne County Industrial Development Authority, shared, "EAM has made a great economic impact in the community due to expansions and economic investment. Thank you, EAM, for everything you've done and for your commitment to our community."