With the new facility, EOC is having the annual production capacity of 12000 MT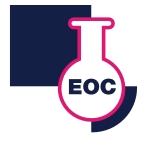 EOC Group is a multinational business conglomerate headquartered at Belgium, furnished with five divisions of production and distribution units all over the world yet with the flexibility of a medium-sized family business, staffed by passionate and enthusiastic people.
EOC Polymers India Private Ltd. is a 100 percent FDI from EOC Group, Belgium. EOC India started its operations in Sonepat (Haryana) 7 year back for making compounds for textile application; later on EOC management decided to integrate with more sophisticated reactors for making SBR Latex. With the new facility, EOC is having the annual production capacity of 12000 MT.
Even though the majority share of SBR production is focussed on Paper Duplex Board, we are also catering relevant grades of SBR to textile floor covering and Construction Industry. EOC's Journey in paper latex was started with one particular grade of paper latex and now we have 4 different kind of latex as per the market demand.
This year, two more new technically advance grades came into Indian Market – a very high chemically stable version as a common latex for precoat and topcoat with medium-soft and medium-hard finish. Another grade is also coming in couple of weeks which will be aimed to deliver very high print gloss with acrylo-nitrile modification. Then EOC India will have a complete range of Paper Latex for all type of applications.
This is the second time EOC is participating in the Paperex. Paperex is always a wonderful platform to exploit to the end users and we strongly believe this Paperex will help us to achieve the target which we set for the upcoming year. On behalf of EOC Group, I would like to congratulate the whole Paperex team for carving an amazing fair like Paperex and looking forward to meet all of you at our Stand- 1104, Hall 11.