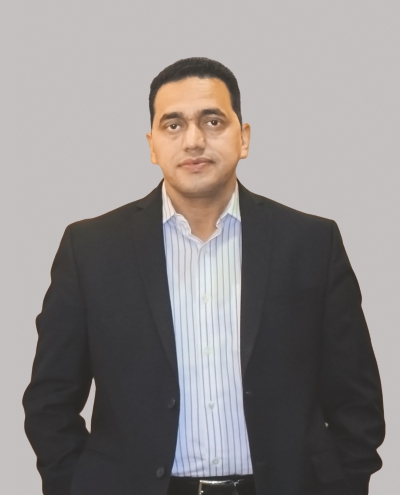 The Indian paper industry is witnessing a period of unpredictable disturbances despite good GDP performance. These disturbances can be attributed to multiple factors around the globe. In a recent interaction with Paper Mart, Mr. J.P. Narain, CEO of Fibertec and Business Transformation Partner for Genus Paper and Board Limited, shared about the ongoing developments at Genus, provided an in-depth view on the current state of the global paper market, the key factors behind the downfall, the consequential effect on the Indian paper industry and how the industry players can overcome this hurdle. Mr. Narain also spoke on the Indian paper industry's initiatives, current position in the decarbonization movement and ongoing projects at Fibertec.
As the Business Transformation Partner for Genus Paper & Boards Limited, Mr. Narain spoke about the ongoing developments at the company. "Genus is taking up various strategic development initiatives. We are working on the formation of a strong team with experienced industry professionals, implementation of all systems and processes in order to take care of the quality, productivity and cost of conversion, launching new products, as well as aggressively working on customer centricity. I hope that these initiatives will further enhance Genus' customer perception and anticipate positive outcomes in the future," he shared.
Mr. Narain spoke on the current status of the Indian paper industry, stating that though India's domestic performance is going well, the industry is suffering from external disturbances. "Last year, the Indian GDP was growing at the rate of 7.5 percent and this year it is expected to grow by 6.5 percent. Even with a slight lag in the market, 6.5 GDP is comparably good growth. In my opinion, domestic growth and demand is at par. However, it is the consequential or spillover effect of other countries which the Indian paper industry is currently facing," he said. Mr. Narain shared the three major factors which are the root causes of the price disturbance in the market. "One factor is the recession that started in 2020 with the Evergrande issue in China, the second major issue was the COVID pandemic, when various governments provided aid in liquidity, followed by the third issue of the Russia and Ukraine war," he stated.
Watch: JMC Paper Tech Launches New Subsidiary JMC Papers
Mr. Narain shared that these three factors created inflation in the international market. Inflation caused an increase in interest rates, resulting in reduced consumption across the Eurozone, USA and China. "This reduced consumption caused a deflation in China, leaving China with high production and low demand. With the excessive production, China's exports have increased, now at a lower price. As a result, India's export market has been affected negatively, despite the overall positive condition of the Indian market. Despite the good demand in the Indian market, export has completely stopped causing the capacity to become equal to or slightly higher than demand and creating stagnancy in the market," he said. "Imports were previously stopped due to supply chain or logistic disruptions, but have started again. However, since the export has been affected adversely and cheap imports have started coming, the buyer's sentiment is being disturbed. Therefore, the indication that prices may go down further have created panic in the market, and the conditions have disturbed the complete pricing profile of all products of the Indian paper industries." Further elaborating on the spillover effect of this crisis on the Indian paper industry, Mr. Narain said, "This issue is affecting all segments of the Indian paper market, halting exports of writing and printing, packaging board, kraft paper and tissue papers. In fact, we are facing a reverse effect with the cheap imports entering the market and disturbing the paper industry by shifting the prices everyday."
As the Indian paper market continues to suffer from the low period, Mr. Narain believes that the condition might prevail for a few more months. "I believe the industry will require the next 6 to 8 months to get stabilized, but it is still difficult to predict as there is no positive outlook even from the Eurozone, America or China, as these three big markets are still showing indications of low consumption. Moreover, the biggest issue for India is deflation in China, which will affect the Indian market in terms of export. This is because China will export cheap supplies to all the surrounding countries of India, creating a possibility of cheap imports in the country."
Providing advice on how to handle the ongoing market situation, Mr. Narain shared, "As a manufacturing industry, the paper industry has to maintain a thin structure, meaning that they need to reduce the cost of conversion on all verticals. The industry has to take efficiency measures as this is the only way to function till the lag period is over." Mr. Narain further stated that the Indian paper industry is used to facing these kinds of cyclic challenges and every paper professional has seen these kinds of cyclic ups and downs. "In the past one and a half years, our industry has witnessed successful phases, and they are capable enough to handle this tough period as well. I do not believe this will be a big challenge for the seasoned and matured manufacturers," he said. Sharing a solution to tackle this situation in the long run, Mr. Narain stated "Currently, India has large-scale domestic consumption. If the government of India helps the paper industry to curtail the imports from other countries, the prices will stabilize because India's manufacturing capacity matches the domestic consumption. I believe once imports are curtailed, there will be a balance between demand and supply and prices will stabilize."
Also Read: Crown Paper Mill: First UAE-Based Company to Establish 60,000 TPA Tissue Paper Mill in Saudi Arabia
While talking about decarbonization, Mr. Narain shared that the Indian paper industry is still preparing to harness the full potential of decarbonization. Emphasizing on the requirement of in depth knowledge, he stated, "It is crucial that we know about the various scopes of emissions, the mitigation process and the full environmental effect of the decarbonization process. Firstly, the industry should know how to measure their emissions, following which we must learn how to take the steps to reduce it. It is also important to set milestones for systematic reduction of emissions. Though the industry is working on multiple initiatives like plantations, solar energy initiatives and neutralizing their CO2 emissions, many of the crucial aspects of decarbonization are missing. In my opinion, proper study and establishment of a mitigation plan are required." He emphasized that decarbonization is a long term initiative, as we aim to transform the very source of energy from fossil fuels to a renewable alternative. "Firstly, we need to educate people to reduce the usage of energy with the help of efficient technology and artificial intelligence. Then we require proper research towards finding renewable energy sources to replace fossil fuels, and gradually there will be a transformation from one energy source. So it is quite a long term objective as well as the initiative where the action plan has to be carried out." Mr. Narain also emphasized the importance of measuring performance, saying, "Today, ESG footprints are globally being used for measuring corporate performance. Most importantly, investors are inclined towards them and there is a huge amount of investment being made towards mutual fund portfolios in organizations with strong ESG footprints. So, ESG strategies are being driven by investors, and initiatives driven by society or investors have more potential for huge impact."
Speaking about Fibertec, the leading consultant company founded by Mr. Narain, he shared, "Fibertec is working in the biodegradable and bio-energy fields. Though Fibertec is a very young organization, having started a year ago, we are well supported by the market and our clients. Due to this support, we have recently signed a contract of INR 710 crore in the bio-energy field, which involves 3 ethanol plants at various locations, with respective capacities of 120 KLD, 180 KLD and 250 KLD. We are also working on one tissue project with a capacity of 65 TPD."