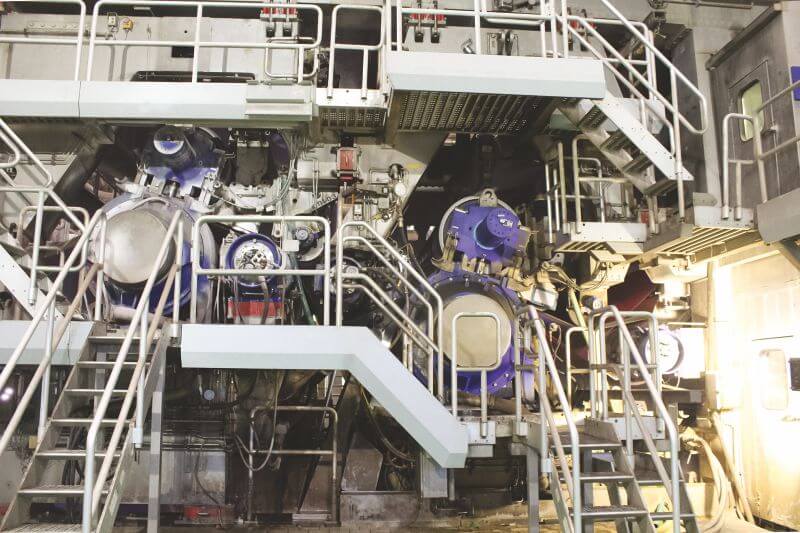 The Indian paper industry seems to have understood that key growth drivers are sustainability and competitiveness through technology and proper investment decision making.

IPPTA's zonal seminar on the theme 'Technological Advancement in Pulp/Paper Making Using Agro, Recycled and Other Raw Materials' was conducted on the 4th and 5th August, 2016 in Chandigarh. The well-attended embraced a myriad of subjects through its eloquent speakers. While some speakers hailed the country's economy favorable, some other suggested that this favorable macroeconomic scenario may be leveraged to benefits only through right investment, right technology and right marketing. While mostly agreed that the Indian paper industry is in better position vis-à-vis stable demand growth and easing out raw material scenario, they also agreed that cost of capital, quality benchmark, sustainability issues, regulatory norms on pollution, etc. are the things to watch out for cautiously and continuously.

Strong & Favorable Macroeconomic Indicators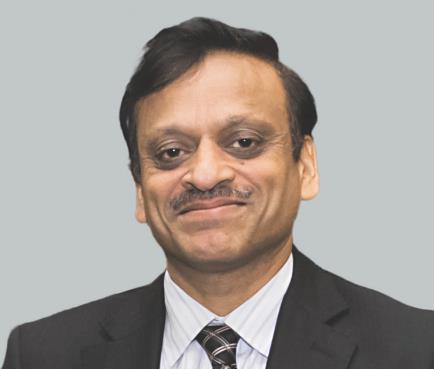 Mr. Neehar Aggarwal, President, IPPTA in his presidential address said that the Indian paper industry closely follows the Indian economy and that its fortune depends on GDP and other economic fundamentals of the economy. He said, "Indian economy is very resilient, very strong and improving and so is the paper industry now. In last one year, we have seen the revival of the Indian economy with GDP growth rate touching 7.6 percent, interest rates coming down, and CPI and inflation moderating. Also, the new GST Bill is likely to reform the business segment and ease of doing business in India.

"As the Indian economy improves, I think Indian paper industry also has a lot to look forward to. During last 4-5 years, we faced few challenges in the form of rising raw material prices (almost doubling up at a point of time), slow paper market in USA and Europe, and Chinese exports finding a way to India. However, the last 6-12 months has witnessed a sort of revival and things are improving to our liking.

"Especially, the raw material prices have softened. Prices in North India are at a five year low. Also, in the southern part of India, a big source of country's raw material, the prices have come down by 15-20 percent in the last one year, which has actually helped in improving the cost of production. Besides, crude oil and coal prices have also moderated easing off the production cost. In the wake of expansions happening during last two years, market has seen increased prices of paper resulting in roughly 15-20 percent improvement in profitability. All this portends to good time ahead.

Speaking on the challenges that the Indian paper industry would have to confront in times to come, Mr. Aggarwal said, "The relative cost of production, technology, and environmental compliance is somewhat lagging if we look to our global peers. In recent times though we have widened the scope of investments on these fronts, we still have a long distance to traverse.

"New mills coming up in South America and China are a way ahead in terms of technology and cost of production. Moreover, the mills in countries like Brazil have abundant raw material available in the vicinity, within less than 100 km radius, which is not the case with India. This affects the cost of production hugely – an 1 million tonne pulp mill in Brazil or Indonesia has a production cost of USD 200, whereas 1,00,000 tonne capacity mill in India would cost us around USD 400! This is a challenge which can only be eliminated with huge and continuous investments in new technologies, new processes, and new suggestions."

Outlining the efforts made by the Indian paper industry with regards to the absorption of new technologies and new processes, Mr. Aggrawal cited the improvement in filler levels in the paper. "In terms of filler levels, I remember 5-6 years ago, we used to have filler levels of 10 percent of paper, but now we are taking filler levels up to 20-25 percent, soon likely to touch even the level of 30 percent with the help of newer technologies.

Mr. Aggarwal said that the industry, with the help of this conference and other such platform, can look into the ways for finding technology which can start bringing down the cost of production at very less investment cost. As per Mr. Aggarwal, besides cost, the environment and environmental compliance form another set of challenges to be looked upon separately and seriously. He also asserted the high sustainability quotient of the paper industry against the general belief held in the public mindset (that the paper industry is one of the highly unsustainable and polluting industries). "Contrary to the general belief held, only 30-35 percent of the raw material is wood based and that too mostly coming from social and farm forestry routes. The rest of the paper is produced from either from agro- or recycled- based raw material. So, in a way, almost 100 percent of the industry or 100 percent of the raw material for the paper industry is sustainable as it is coming from sustainable sources," he said.

Also, reducing industry's overall environmental footprint keeping water and air pollution in vies is also important, Mr. Aggarwal said. "The Govt. has already come up with Ganga River Basin Norm applicable to nine states in the country, wherein they were given targets for reduction in the environmental load by up to 70-80 percent. The National Charter on the same line with more stringent norms is likely to come up soon. The industry will really have to gear up for this."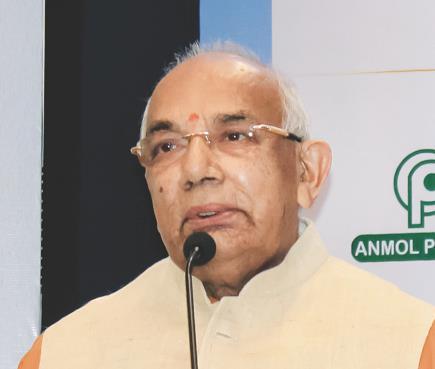 The Chief Guest, Prof. Kaptan Singh Solanki, Hon'ble Governor of Haryana & Punjab, lauded IPPTA for organizing seminars on technology and process optimization for the Indian pulp and paper industry. "The 21st century is considered to be a century dedicated to technology. Every century has a dedicated theme or a major focus; the 21st century is said to be of technology. Today, you cannot compete in any sphere without the help of technology and create your place in the world or in the industry. In earlier times, India was known to be a country of snake-charmers; it was often referred to as a poor and underdeveloped country. However, in the 21st century, India is getting recognition globally in all walks of life, viz. economic, cultural, and scientific.

Hon'ble Governor also stressed at reducing industrial footprint on environment and increasing the forest cover rapidly. "As far as world is concerned, there's only 54 percent of forest cover remaining; so we need to work towards resorting this depleting forest cover. In Chandigarh, the green cover is 40 percent, just go around and see this beautiful city! We need to create this kind of green infrastructure everywhere, in which I see a tremendous role for industries like pulp and paper," he said.

The Governor also exhorted the paper industry to create individuals with skills and workers with vision. "If you need manpower, don't wait and instead make individuals who can strengthen your sector along with the country. India has 55 percent of population below the age of 35 years making it one of the youngest nations in the world. We need to utilize this demographic dividend in our favor with well-directed initiatives of skill development and technical training," He said. He added that women empowerment, professional training to people, creating a productive work force, etc. would not only result in addressing the unemployment issue, but also augment the country's economic prosperity.

Green, Clean and Closed Cycle Operation with Sustainability & Competitiveness: The New Mantras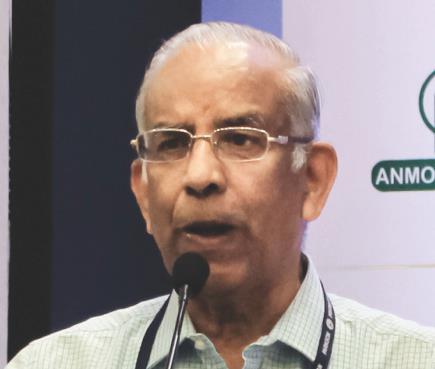 The keynote speaker Mr. N. J. Rao , VC, Jaypee University of Engineering & Technology spoke on technological advancements in pulp and paper making and stressed on the need for a paradigm shift in investment decision making in the Indian paper industry. Underling the significance of pulp and paper industry in India, he said, "India is a country with over 1.3 billion population and with approx. 12 kg per capita paper consumption, as against a global per capita consumption of about 57 kg. India has a paper industry with a turnover of over Rs. 50,000 crores per annum and with over 2-million people employed directly or indirectly. It has a substantial contribution to nation's growth and GDP."

Enumerating the challenges the Indian paper industry is fraught with, he said, "Indian industry with about 3 percent of world's production has demand growing at 5.5-6 percent annually and is fighting for its rightful place in global fraternity. Fragmented industry, wide variations in raw materials use, production processes, product range, coupled with raw material shortages and energy shortages, the industry today is at difficult cross roads. Competitiveness, environmental challenges, economy and excellence of quality with sustainability are challenges confronting the industry. Moreover, the Indian pulp and paper industry is known to be capital intensive, raw material intensive, energy intensive, chemical intensive, water intensive, manpower intensive and pollution intensive.

Mr. Rao said that India has a long way to go in achieving global level efficiencies in water, energy, chemical, and raw material consumption. "While chemical consumption in chemical pulping average around 25-29 kg equivalent caustic soda per ton unbleached pulp, it is 11-12 kg in good global mills. Similarly, specific lime consumption in India is around 80-90 kg/tonne of chemical pulp, while the global best figures are around 5 kg/ tonne of pulp. Extended delignifi-cation and oxygen delignification have been adopted by many large mills, whereas many agro residue mills adopted continuous digesters," said Mr. Rao.

Speaking on bleaching technologies, energy usage, coal consumption, and water utilization processes, Mr. Rao underlined a visible improvement. However, he sees a tremendous scope of further improvement keeping in view the global standards. "Many Indian mills have adopted improved bleaching technologies, replacing elemental chlorine partly or fully with ECF bleaching. TCF bleaching is just coming. In spite of this, the elemental chlorine consumption continues to be high and is around 60 – 80 kg equivalent Cl2 / tonne pulp," he said.

He further said, "The industry is very energy intensive. The specific primary energy consumption is around 45 GJ/T of product in integrated pulp and paper mills. These figures are much lower for secondary fiber based mills. European pulp and paper mills consume around 10 GJ/ ton of product of secondary energy (equivalent of specific primary energy consumption of 22 GJ/T product), almost half of Indian mills.

"Similarly, Indian mills consume large amount of coal, almost 1.3 T/T of product. In fact, in large mill sector, coal meets almost 54-55 percent of total energy needs of the mill. Seen another way, the percentage of energy used by mills from renewable sources, internally generated biomass and other bio-fuels in large mill sector is around 42 percent.

"Specific water consumption in integrated mills averages 55-68 kL/ T with best figure around 48 kL/T. The waste water discharge ranges around 50-60 kL/T with best figures around 28-30 kL/T in integrated mills. Similarly, the specific BOD, COD and TSS loads in integrated mills range 1.1, 10 and 2 kg/T product. The figures for BOD and COD for European mills average 0.89and 6.2 kg/T respectively. The pollution loads from secondary fiber based mills are much lower. The Specific GHG emissions in large integrated mills average 2.6 T/T of product with particulate matter of 1.4 kg/T. The GHG emissions in European mills average 0.24 T/T of product. Similarly the SOx and NOx releases from large Indian mills are around 1.94 and 0.32 kg/T respectively. All these indicate the Indian industry has to cover a lot of distance to be comparable to global best and be sustainable."

On the need of investment in technologies in the Indian pulp and paper industry, Mr. Rao said that the industry needs to go for cutting edge technologies along with 'System Closure'. He remarked that Green, Clean and Closed Cycle Operation along with sustainability and competitiveness are the new mantras. The drivers are sustainability and competitiveness through technology and proper investment decision making, he added. According to him, technology up gradation will be a capital intensive measure demanding right investment decisions based on concepts of sustainability.

"The pillars of change will be 'Good House Keeping', 'Parameter Optimization', 'Automation & Control' and 'Technology up gradation'. All these, particularly technology up gradation, must meet the sustainability criteria. Hence there is the need for a paradigm shift in investment decision making process to ensure sustainability with economy," said Mr. Rao.

Mr. Rao expounded in detail on the concept of sustainability and said that the choice of the development paths needs to change now in order to ensure "our common future".

"The need is to regulate over consumption of natural resources, reduce impact on nature, better value system to ensure 'human wellbeing' and contentment of all. Let us remember we have 'one earth' and we must care and share it, and that is our commitment for future and sustainable development," he added. "The four guiding spheres for sustainable development are social, environmental, governance and economic. The 4-guiding principles of sustainable development are maximizing human wellbeing, ensuring efficient use of resources, internalizing environmental and social costs and assuring economic viability."

Forces to Shape the Industry in Future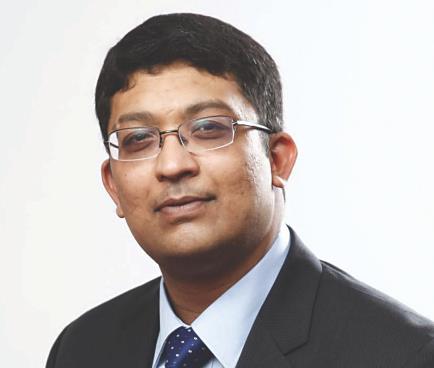 The Guest of Honor, Mr. Ram Praveen Swaminathan, CMD, IP APPM Ltd., also agreed that macro-economic forces were turning positive in India of late. He further added that the history in India or other parts of the world was showing different forces in play over the next 5 or 10 years, giving a different direction to the paper industry. He said, "Though I can't name all those complex forces at play, I have a simplistic view that there are at least five forces which may significantly alter the way the paper and packaging industry in India would evolve in the next 10 years. These factors are value chain imbalance, substitution, consolidation, rationalization, and regulation & legislation. These five forces, I believe, will change the industry in the next 10 years from what it was in last 10 years or 20 years.

Speaking on the value chain imbalance, Mr. Swaminathan said, "In my views, the paper industry in India has inherently an unhealthy industry structure. For most of the industry structures to be healthy, they would have a certain power on the value chain, over the suppliers and the customer base. The paper industry in India is generally both the price-taker and price-giver. It's a price-taker from customers because we largely deal in with commoditized rates. It's a price-giver on resources because govt. regulation doesn't allow us to grow forest and recovery rates in India are pretty low. So, essentially you are in an industry where you don't control any prices and nor do you control the input prices and that is pretty strong position of imbalance.

"If you look at 25-30 industries across various sectors, you will find that it is a fairly consistent recipe for not earning the cost of capital, which is statistically proven in the case of the Indian paper industry. As per McKinsey India, in the last 24 years the paper industry has not generated cost of capital for 20 years, market based cost of capital.

"It's also probably reasonably true that the Indian paper is growing; so why has it been growing despite this kind of imbalance? It has been growing because of two fundamental factors, one is that demand growth has been strong, and the second thing is on the resource side, though the resource control has been low, there have been levers to be more capital efficient. The regulatory environment has not been so severe; so we have been able to be capital efficient and manage things – whether we call it innovation or something else. Because of all those things, we have been able to keep cost of capital at reasonably low level.

"So, now the question is that if both of these things happen to be like this in next few years, can we continue to have strong 8 to 9 percent market growth which keeps all of us busy and allows us to put new capacity? Or, can we have the capabilities to keep our capital investments low because environmental regulation and structural regulation are easier? I don't think I need to answer that; you know that probably if the growth is not there and that if the backend in terms of capital investments doesn't stay at low level, it's going to be hard to make money. I therefore think that value chain imbalance is the significant strategic risk to the paper industry; it's not just for India, but probably for many other parts of the world."

Elaborating on the substitution factor, Mr. Swaminathan said that substitution is really happening all across globe for the paper industry and the most visible is the substitution by technology. The reality is that the fair amount of demand for paper is being substituted by electronics media everywhere. He also added that India may not be able to feel the sharp dip in paper usage (because of substitution) as the western world has for the reason that India never witnessed the paper demand on western world's levels. However, that kind of substitution is inevitable and India has growing middle class and population under 40 as the demographic dividend, which for now far outweighs the factor of substitution, he clarified.

Mr. Swaminathan attributed the causes of consolidation to the increasing cost of capital and expansion and said, "The other major force that emerges is I suppose consolidation. There is lot of reasons for it and this is probably experienced more outside India; maybe a good illustration or some ideas are required on how it may happen in India. The scale of companies in paper industry has grown remarkably in the last 20 years or so. Back in 1995, International Paper was the world's largest paper and packaging company and we had revenue of 12 billion dollars. Today, we are still the world's largest paper and packaging company, but we are now 25 billion dollars. We sold a lot of things which were in the trouble and bought a lot of things in addition to what we already had. Twenty years ago, there were more than 20 major paper manufacturers in North America; today I think it's less than five.

"Today, it's really hard to put a large or a mid-size mill as the scales of economy are growing and cost of capital or cost of expansion is increasing with the bigger values becoming even bigger. In putting up a 100 cr plant, we probably have different source of funding; however, putting 2000 cr is a completely different kind of matter. Today, if I bought a company and its 100 percent equity, I think that would be cheaper than putting 240,000 tonne of capacity. The other thing that is going to support consolidation is that the banking system in India is changing. Ten years ago, it was lot easier for banks to approve your business plans, today it's harder. I suspect that we will see consolidation happening in India too.

"The other force which plays out in the industry is rationalization. As you have these two factors playing out, viz. the uncertain demands and increasing capital cost at a higher marginal cost of capital, companies cannot survive without rationalizing their accounts. Now, some part of rationalization possibly comes from the consolidation. Rationalization is important because with the cost going up every year, it is impossible to actually make money anymore if you are not focused on consolidation. The challenge would be in making money and that would depend upon how much we cut the cost, how we rationalize the cost, and how we manage our systems."

"Lastly, the major factor is regulation & legislation. I think India is one of the geographies, where paper and packaging industry gets a least amount of support from the govt. and govt.'s policies. As per history, a lot of Chinese companies enjoyed free financing to multiple structures in last 15 to 20 years through local, central and regional govt. support. Then we have Brazil, which has supported its pulp sector with low cost financing; they have strong import barriers in Brazil and that's why Brazil has developed as world's largest source of hard wood pulp, especially for export. Now, Russia and Indonesia have also entered into the market. In India, actually, we don't have an environment, where it (the govt.) supports the paper industry from capital perspective; the industry has relied more on private sector investments.

"Equally, in other areas, we have already talked about the new norms coming up related to water, effluent; all of those are going to add costs to our business making paper more expensive. The environment deterioration will continuously put this pressure notwithstanding our continuous message that paper is not anti-system or unsustainable. You know if PAT was 5 percent on renewable energy in first cycle, it's probably going to be 10 percent in next cycle; it will get higher every year and same thing will happen to other norms," he said.

Issues and Path Forward: A Panel Discussion

On the first day of IPPTA's zonal seminar, a panel discussion was conducted on the theme 'Issues Facing Paper Industry & Path Forward', wherein panelists raised and answered some pertinent questions concerning the overall paper industry. The panelists cited their individual mill experience as to how they tackled a specific challenge through selecting a particular strategy or technology, and suggested how mills can go on applying the same effectively.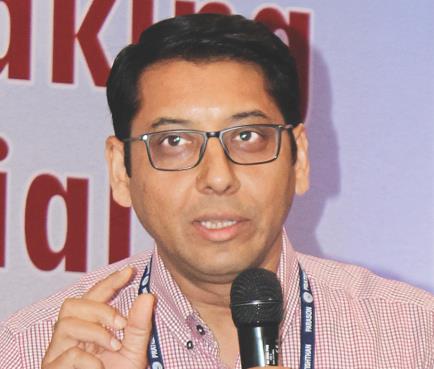 "Investing in right technology at the right time is always going to pay you," said Mr. Pawan Agarwal, Joint Managing Director, Naini Papers Ltd. "Oxygen delignification is one technology that has made a huge difference in the process. We were the first one in 2009 to install an ODI plant in an agro-based mill as before only wood-based mills had this technology. It was a big challenge how to design it, what should be the operating speed, operating temperature or operating pressure, should we go for single-stage or double-stage and other similar issues. It turned out to be a wonder technology that can give amazing results such as kappa number was down by 35 percent; BOD, COD and effluent levels were down as well by 35 percent. The strength properties went up considerably. If a company wants to produce high quality output without harming the environment, I would strictly recommend going for oxygen delignification."

Mr. Agarwal provided a lot of insights as to how a particular technological modification resulted in increased efficiencies and qualities. "Another major technology to be taken into account is shoe-press, which is again a wonderful technology. It gives you immense benefits not only in terms of properties of paper or in increasing production, but also in terms of runnability of machine as your machine gets stabilized with the press, reducing paper breaks significantly and enhancing the sheet release. In order to supply something better every year, this technology is of great help," he said.

He further said, "There is still another technology that can improve our overall product portfolio is a film size press. Today, there are so many European companies who are making good quality size press; you don't need to go to the first best in the market, you can go to the second best or third best and they all have got decent designs of film press."

Mr. Agarwal also described how anaerobic treatment of effluent has resulted into considerable reduction in various polluting loads. "Earlier, in ETP, the loads use to be around 3000 cubic meter per day. So, we installed anaerobic system which is an external technology, which helped us achieve a COD reduction of around 75 percent. Now, the treated effluent goes to ETP plant and the performance of ETP has improved tremendously; the total load, hydraulic as well as BOD & COD load of effluent has come down. Following the govt. norms on COD, effluent and color norms wouldn't have been possible without this technology. It gives you ethane gas which can be used in the boiler; so it's a kind of payback, he added.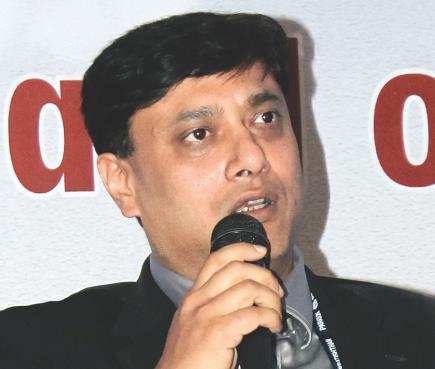 "Indian paper industry is performing far better than its global peers, be it Europe or China," remarked Mr. Varun Jain, Executive Director, Ernst & Young. "This didn't happen on its own. It's because of the right actions that the industry is taking for the benefit and efficiency."

Speaking on the issues faced by the industry, Mr. Jain said that issues are not new and the question is how to find solutions or, to say, if solution is found, how to get the value out it. He emphasized that the Indian paper industry needs to market its product well. "So, today, knowing a technology and acknowledging its usage are just one part of the story. The point is how we get the market value out of it. So many new packaging machines have come up with new technology that would process better results and there is a market paying for it.

"While we compare ourselves to Europe and U.S., we must know that besides using the latest technology, they are marketing their products well. After installing a machine, every vendor should ask whether you are a price-taker or giver in the market. If not clear, then you need to rethink on your decision and that's where the gap is coming from.

The challenge is not about sustainability, it's about opportunities. Earlier, only few companies were following these rules laid by govt., but now everyone has to follow them. Now the competition will become more intense and the people will become more focused on marketing and promoting their product. So, the challenge today is how to get marketing done well. To conclude, I would say marketing is the major issue that needs to be resolved."

Mr. Jain said that undue emphasis on product classification based on raw material used is just not helping the industry much. "When we are talking about coated paper, the differentiation first of all, which we have in our country, is recycled, agro, and wood based; this doesn't happen elsewhere. Product specifications are not so much dependent on the raw material used. We therefore should think whether this classification is adding any value to the industry. Well, I don't think there's any difference – machines are same, yet price of the agro-based paper is lower than that of a wood based paper. We have to provide customer the specification he wants in terms of sheet cut quality, brightness, cleanliness, etc. If you are providing customer a paper of 92 percent brightness, why should the pricing be different? That's the one thing I would like to mention about the marketing side," elaborated Mr. Jain.