The award was given by Karnataka Chief Minister Basavaraj Bommai to K.U. Sodalamuthu's Managing Director Mr. K.S. Balamurugan.
August 18, 2022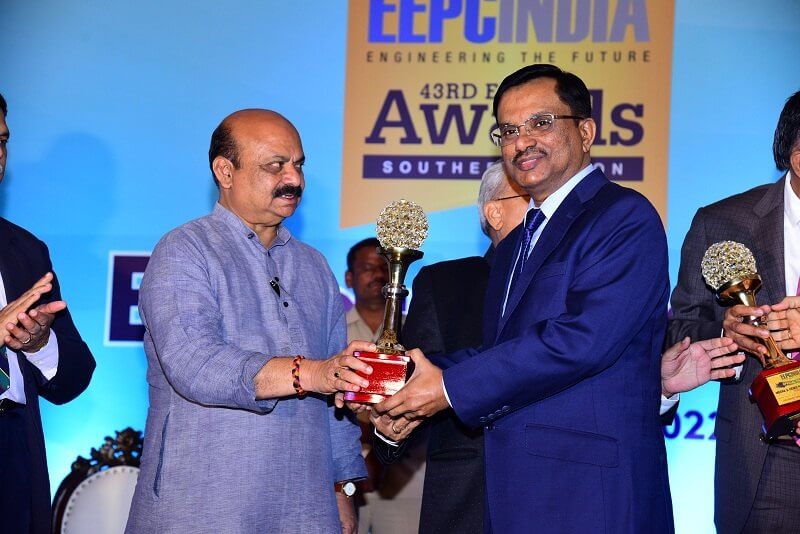 Coimbatore-based K.U. Sodalamuthu And Co. Pvt. Ltd. has won the Regional Export Award from the Engineering Export Promotion Council (EEPC) of India in recognition of achieving the highest export performance during the year 2018-2019. The Company manufactures and exports paper conversion machinery for the production of paper cones, tubes, composite cans, edge protectors, and pulp moulded products since 1970.
Watch: IVAX Paper Chemicals Interview
Apart from being the market leader in India, it exports to more than 60 countries including the USA, Italy, Brazil, Mexico, Russia, Egypt, Turkey, and South Africa, among others.
Also Read: Satia Industries Wins Order Worth INR 105 Crore from NCERT
Basavaraj Bommai, Chief Minister of Karnataka, gave away the award at a function held recently at Bengaluru. It was received by the Company's Managing Director, Mr. K.S. Balamurugan. K.U. Sodalamuthu And Co. Pvt. Ltd. has won 23 Export Performance Awards so far.