Mr. Alain Lascar, Director of Technology and Innovations, Kadant Lamort SAS, popularly known as the technology guru, has been a visionary at Kadant Lamort for 30 years. His breakthrough innovations and 360-degree problem-solving approach have helped the company add value to its customers' lives.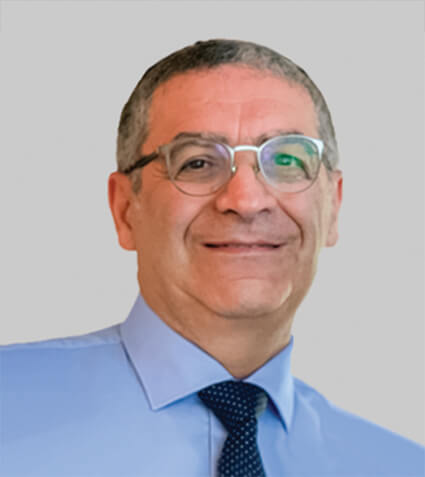 As consumers worldwide are discarding plastic and shifting towards paper-based packaging, it has put additional demand on the paper industry to look out for more recovered fiber alternatives. The challenges for seekers are on both sides of the coin:

Validation of the recyclability of these new fiber-based complex packaging materials.

Management of recyclability challenges in the best way for the selected alternatives.

The Auto Lab is a unique tool to answer these challenging questions.

For recyclers and paper mill owners willing to try out these new complex materials, recycling may not be easy. Still, these new complex materials are a good source of long fiber to mix with traditional wastepaper grades. The biggest challenge is that the paper mills find it difficult to adapt their existing stock preparation equipment to handle these raw materials on an industrial scale. This is where Kadant Auto Lab Pulper gives Paper mills the advantage of trying and testing new raw material in a small scale simulating industrial-scale operation.
For Packaging designers developing new plastic-free or bare minimum plastic packaging, the challenge lies in evaluating if these new products are recyclable.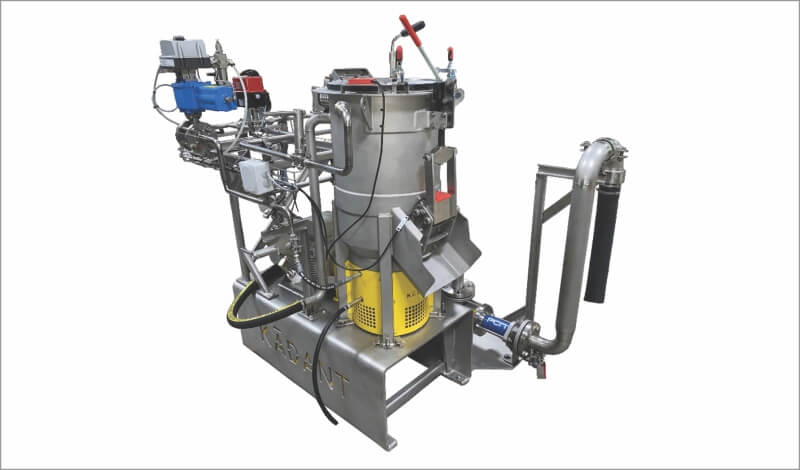 Kadant Auto Lab Pulper is a unique device that helps the packaging companies assess these new sustainable options. The Auto Lab device mixes pulper and coarse screening testing. It is also a fully automatic device able to perform repeatable tests. With Auto Lab, Kadant has developed standard methods to validate the recyclability of complex fiber-based materials.

The subject of recyclability rapidly caught attention when Europe recorded about 26 million tons of plastic usage every year. It was also realized that only about 30 percent of this amount was recycled, while 70 percent was dumped in landfills. The pattern started changing since the EU committed to working according to their action plan towards the Circular Economy that came into force in December 2015. Given the technological progress and good price of recycled fiber — recovered paper for recycling accounts for 50 percent of the paper industry. Significant economic, environmental, and ecological opportunities created by recycling paper have made Europe a global champion in paper recycling with a massive 72 percent recycling rate.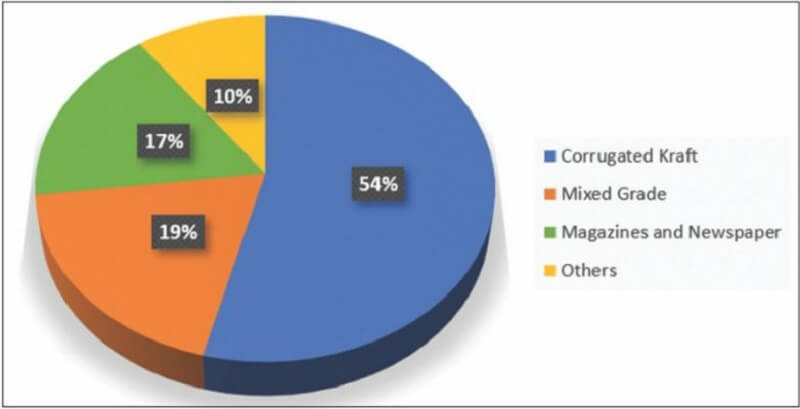 The utilization of the recovered grades is quite different depending on the fiber quality and price. The recycling process depends on the type of grade in the process. Corrugated and Kraft grades make up more than 50 percent of the recovered paper.

Changing trends

As the plastic waste management trend captures the market, people will take considerable time to adjust to the usage of other alternative options. These products, nonetheless, come with several significant challenges that demand appropriate redressal to enhance their acceptability and use.

Some of these challenges are affected fiber quality, requiring newer and stronger pulping conditions to improve their properties. Another problem that is expected to worsen is that of stickies and the harm caused to water loop circuits by substances like Microplastics and Polycyclic Aromatic Hydrocarbons, Aluminum, and Metallic compounds.

How Kadant help paper mills evaluate new waste paper grades

One of Kadant's core businesses spanning over a century deals primarily with fiber processing and recycling. Kadant is active in supplying all kinds of equipment of fiber-based materials, from virgin pulp to recycled pulp, from office waste to poly-cups and used beverage cartons, from banknotes to PE-coated brokes, in all of the cellulosic markets: packaging, tissue, specialty grades, etc.

Kadant has also been a pioneer in developing laboratory equipment to assess the recyclability of various fiber-based plastic alternatives. The advantage being they require raw materials in only small quantities for recyclability assessment.

AUTO LAB PULPER: A laboratory pulper is designed to evaluate complex materials that release non-fiber-like elements such as foil and plastic. The design simulates a pulper similar to that used in industrial processes such that it allows coarse screening and rejects washing. Along with the pulper, Kadant has developed a K-Lab Cell to determine the delinking potential of the materials subjected to trial.

With the help of these tools, Kadant will enable customers to determine the recyclability potential of standard cellulosic packaging materials. These inventions will also act as a catalyst to help the market grow towards compostable packaging through non-standard and more complex non-cellulose-based fibers substitutes. Though these raw materials might present new challenges, they will push the world towards greener options and a circular economy. Sensing the tough climb ahead of the industry, Kadant is investing in research efforts to develop tools and testing methods to assess the recyclability of these new products. Not only does Kadant aim to provide equipment but also offer fiber recycling as a solution to a plastic-ridden world. Kadant Auto Lab Pulper and the existing testing methods are a few outcomes of our rigorous research efforts.

Written by: Seema Saini, Pierre Vialar, Pauline Thibault, Alain Lascar
Edited by: Amit Deep Singh