Metsa Tissue's Mariestad paper mill gets an investment of EUR 370 million to expand its production capacity and recruit state-of-the-art technology. This includes acquiring a modern tissue paper machine with a 70,000 TPA production capacity. The overall production capacity is expected to double to 145,000 TPA. Meanwhile, fresh fiber share shall increase to 80%
February 10, 2023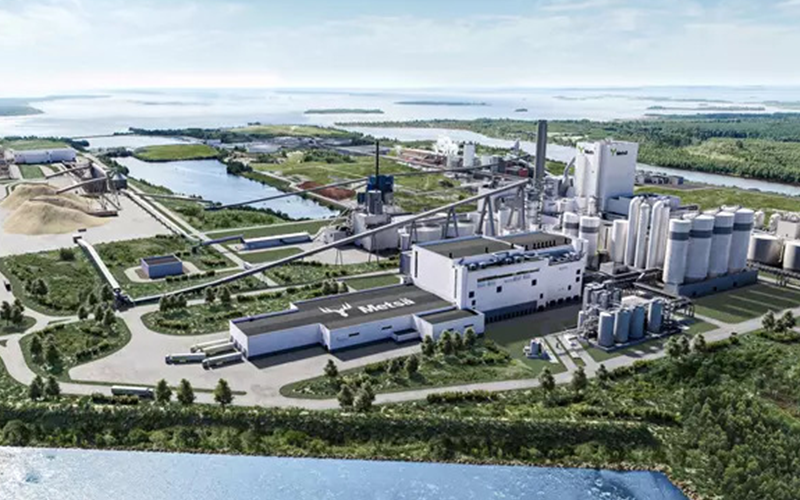 Metsa Tissue has approved an investment of approximately EUR 370 million to expand the production capacity and upgrade the current technology of Mariestad's tissue paper mill. The expansion shall improve the dependency of the Scandinavian market on imports.
Watch: IVAX Paper Chemicals Interview
The renovated mill shall house a new tissue paper machine powered with modern technology and a production capacity of 70,000 TPA. The overall production capacity shall increase to 145,000 TPA. Three new converting lines shall be added for rolled and folded tissues. It will have an automated warehouse for handling both raw materials and finished goods. A new office facility shall also be developed.
The expansion process shall start in spring 2023 and conclude by mid-2025. The operations shall begin in the second half of 2025.
The addition of modern technology shall result in various positive environmental changes and the mill will be able to increase its fresh fiber share to 80%. According to the expansion design, the mill's fossil CO2 emissions will drop to zero by 2030. The upgraded water circulation and purification processes shall reduce the mill's water consumption by 50 percent to 10 tonnes per cubic meter and foul odor emissions. New embankments between the residential area and mill and 26 silencers will bring the noise levels down by 3-5 dBA.
Also Read: Andhra Paper to Add 221,000 TPA Pulp & 156,000 TPA Board Capacity
Metsa Tissue is a subsidiary of Metsa Group. The company operates eight paper mills in the Scandinavian region. Mariestad's paper mill, built in 1765, was acquired by the company in 1989. It produces Lambi, Serla, and Katrin tissue products, leading brands in the Nordic region, for professional and consumer use.