The development work on the Kemi Bioproduct Mill project is progressing in accordance with the plan of Metsä Group. The new bioproduct mill, which will produce pulp, will be started in 2023.
May 5, 2022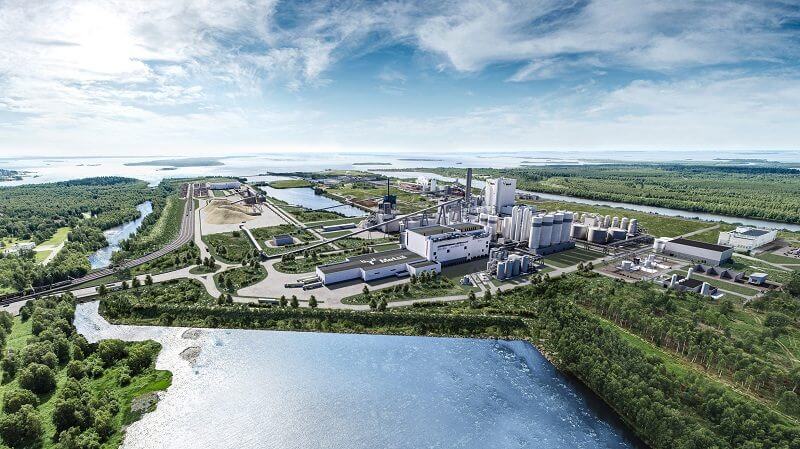 Metsä Group has signed a site maintenance contract with TiMi Tec Oy for the Kemi mill site in Finland. Within the contract, the provision of the site maintenance for the Metsä Fibre new bioproduct mill and Metsä Board's Kemi board mill is included.
Mr. Tomi Seppä, Vice President and the Mill Manager at Metsä Group's new bioproduct mill in Kemi, says, "An effective site maintenance contract is a key factor in the maintenance of the bioproduct mill worksite and the future mill. The contract includes efficient solutions for the management and maintenance of the mill sites to maintain the safety, usability and comfort of the outdoor areas. TiMi Tec has been a reliable partner for us for a long time."
Watch: Evolution of Paper-Based Packaging
Mr. Timo Kankaanpää, the Chairman of the Board of TiMi Tec Oy, affirms, "Metsä Group has been an important partner for us since 2010, and this contract strengthens our partnership. The service agreement includes site maintenance, maintenance services for the wood yard and tracks, and other work required for the process. To meet the requirements of the new contract, we will recruit 8 to 10 new people."
Also Read: Metsä Fibre and Lehto to build an Ecological Operating Office for Kemi Bioproduct Mill
According to the company, the work on the Kemi bioproduct mill project is progressing as per the plan and schedule. The bioproduct mill project has incurred a total investment of EUR 1.85 billion, making it to be the largest investment in the history of the Finnish forest industry. The fully fossil-free bioproduct mill, which will produce pulp, is expected to commence operations in the third quarter of 2023.