The association between Naini Papers and Valmet has been quite longstanding and the new order further strengthens their partnership.
January 11, 2023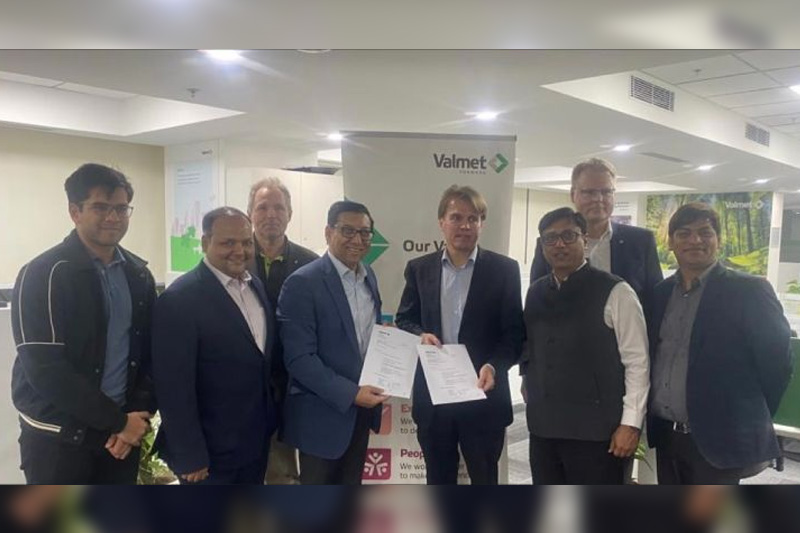 Mr. Pawan Agarwal, Managing Director, Naini Papers Limited has announced on LinkedIn the signing of an agreement with Valmet for the supply of a Speciality Paper Machine. The order is for a Brownfield paper project coming up in Uttarakhand.
Watch: IVAX Paper Chemicals Interview
Naini Papers has a long-standing relationship with Valmet. In 2022, Naini Papers and Valmet signed an agreement for the supply of the headbox and a service agreement for improved machine efficiency, etc. With the new order, the association between the paper manufacturer and the technology supplier is further strengthened.
Also Read: Crown Paper Mill Purchases Land to Build 65,000 TPA Paper Complex in Saudi Arabia
Naini Papers Limited, which was started in 1995, is one of the few leading paper manufacturing facilities in India with a production capacity of 120,000 tonnes per annum. The papermaker offers high-quality writing and printing papers with improved physical and optical properties. Naini is a leading player in producing single-layer cup stock (for making paper cups) and saturating kraft (for making laminates).