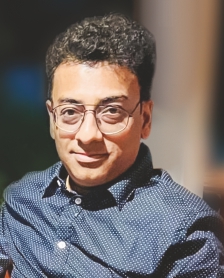 Orient Paper Mills is one of the oldest market players of tissue paper industry, which is experiencing a growth phase. Mr. Saikat Basu, Head – Marketing & Sales, graced Paper Mart with an insightful conversation, discussing the events that drove the tissue industry in this phase and its future. About Orient Paper, he reveals that the company involves itself in robust strategy making, quality production, and concurrent feedback, earning every day its dominant market position. He further details the trends experienced by the industry, expected growth rate of different segments, and what the government can do to fuel hygiene awareness in India.
PM: The paper and tissue industry in India can benefit from hygiene awareness. What are your viewpoints on this statement?
SB: Hygiene parameters in India are still at nascent stage compared to Europe/US, but there is a gross change in outlook of the masses post Covid-19 pandemic. It's not only about personal hygiene priorities, but the basic social framework in India has also kept per capita consumption of tissue nominal till now. With increased hygiene awareness, demand for tissue products is bound to grow. Also it will fuel demand for food based paper usage like packaging boards for takeaway foods, cupstock, oil & grease resistance paper, etc.
Manufacturers and converters can diversify product range and introduce tissue products with anti-bacterial properties, carrier tissues, wet wipes, pocket size tissues, eco-friendly brown tissues, etc. Such value added products are still majorly imported in India, it has opened up an opportunity and challenge for domestic manufacturers for product development. Various new product development efforts are happening with paper manufacturers and packaging converters in food packaging grades, water, oil and grease resistant categories, etc.
PM: What measures can the Government of India take to ensure better hygiene awareness? Could you also share the efforts made by OPIL in this respect?
SB: The Government of India can take several measures to ensure hygiene awareness among citizens. They can launch public awareness campaigns to educate the masses, through various media channels – print, TV and social media. School education programs are another area – hygiene education can be integrated into the curriculum. Government should also invest in infrastructure development to promote hygiene practices, for example – clean drinking water, sanitation facilities, waste management systems.
Encouragement for tissue dispensers in public places like colleges, hospitals, railway stations and airports should be a prime focus area for the government. The Government can provide incentives and awards to businesses and individuals to promote hygiene practices. Last but not the least, the government can enforce regulations and guidelines for hygiene practices in food, healthcare and tourism sectors and set standards for businesses to maintain certain levels of hygiene for public safety and product usage. This will fuel consumption for paper & packaging products for the food & HoReCa sector especially.
Orient Paper has been a forerunner in all such initiatives, being the oldest and one of the largest players in the writing-printing & tissue segment. We participate in various forums of hygiene awareness in schools, airports, offices and cooperative societies. We deeply study our products from raw material to ultimate disposal and constantly innovate.
Watch: JMC Paper Tech Launches New Subsidiary JMC Papers
PM: How does OPIL view its product line to cater to the standards of the hygiene sector?
SB: Orient Paper has a vast product line in virgin pulp based paper & tissue segments. The GSM range in tissues is exhaustive – 12.5 to 42 gsm, which can match the stretch of all renowned international players. We consistently produce, market and service customers for all varieties of tissue – napkin, facials, C fold, M/N fold, high wet strength tissue, HRT rolls, toilet rolls. We cater additional variants like maxi roll, bath tissue and serviettes for the international markets as well.
We have also developed paper categories for cup & plate disposables as well as oil & grease resistant paper. Our quality, consistency and new variant development capabilities match any international player. The ethos of the CK Birla group is percolated down to every aspect in Orient Paper – each individual within the organization understands the need to match the best of industry standards of quality and service.
PM: Could you share the past and current market trends in the Indian tissue industry? Where does Orient Paper stand among these trends?
SB: Trends are quite positive with the HoReCa sector at its peak consumption post Covid. Whether revenge tourism or cloud kitchens, each lifestyle change today is boosting tissue consumption. Covid curbed the growth rate of tissue in India in 20-21, and virgin tissue degrowth was a whopping 25% from 19-20 to 20-21. The HoReCa segment shrunk by 14% in 20-21, and institutional segment degrowth was as high as 43% in tissue.
The revival was partial in 21-22: 16% in HoReCa and 7% in institutions. In FY 23, while HoReCa revived sharply, the institutional segment was still in partial recovery mode, as trends of work from home still exist. Orient Paper & Industries Limited has been a forerunner in specialty products, particularly in tissue. Our last expansion was the installation of tissue machine no. 3 a few years back. In more recent times, we have augmented our virgin pulp capacities and commissioned a new recovery boiler.
PM: What are the major demand and supply changes that the tissue industry has experienced in the post-pandemic period?
SB: In FY 24, 25 and 26, we expect the Indian virgin tissue to grow by 15% YoY. Institutional growth will be faster than HoReCa now. The demand changes of the major end segments (HoReCa, institutions and retail/home buyer) have all been detailed in the previous queries – both during the pandemic as well as the post-pandemic period. On the supply side, the capex additions in virgin have not been so robust. That has caused increased usage of recycled tissue and MG, especially in the B and C towns.
Also Read: Meghna Group of Industries: Bangladesh's leading conglomerate with a USD 3 billion turnover
PM: What is the strategy of Orient Paper to make the most and best out of the current and upcoming market trends in the tissue industry?
SB: As explained, Orient Paper & Industries Limited wishes to remain forerunner in the tissue business in India as well as in select export markets. We augmented our pulping as well as tissue paper production to ensure we grow in tandem with the industry or sectoral growth. Parallelly, we are putting extreme focus on quality improvement, as well as new product development.
We work in close tandem with converters and end users, both in India, as well as UAE, Qatar, Sri Lanka, Nepal and certain African markets as well. A robust feedback mechanism to our technical as well as marketing team is captured systematically in OPIL, and new variants designed accordingly. We study the pros and cons of hygiene alternatives and substitutes like handkerchiefs, hand dryers, etc as well.
PM: What role can globalization play in the growth of the Indian paper & tissue industry?
SB: Globalization can play a significant role in the growth of the Indian paper & tissue industry. With the rise of international trade, tissue & packaging paper manufacturers in India can tap into global markets to expand customer base and increase revenue. Market share of Indian producers can increase in the Middle East, Africa, Latin America and other growing economies. This will also help the domestic manufacturers to reduce reliance on Indian demand.
Globalization also provides access to new technologies and manufacturing processes to improve quality produced in India. The best practices of international paper & tissue producers should be implemented in our production processes to enhance quality and meet international standards. Lastly, it will facilitate collaborations between Indian and international manufacturers. Sharing of knowledge and access to new markets will add to expertise.