Pakka Limited has collaborated with Brawny Bear to launch India's first compostable flexible packaging range. The new range's production capacity shall be developed at Pakka's global manufacturing units in Ayodhya, India, and Guatemala, America, over the next 3 years.
Oct 4, 2023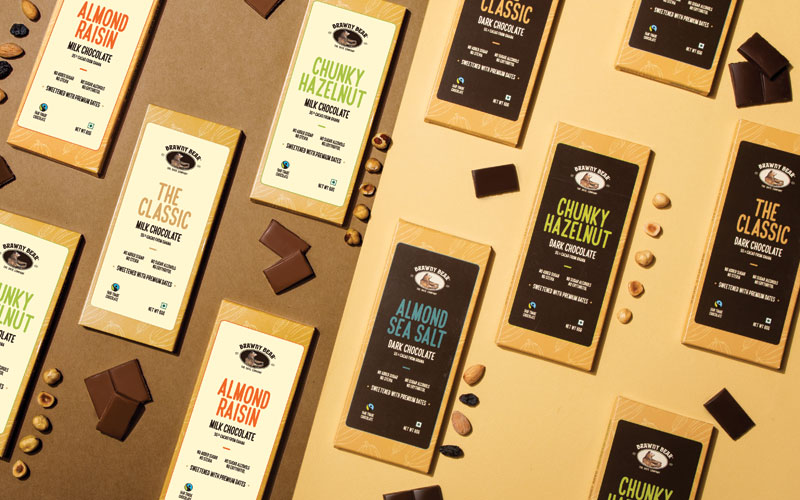 Pakka Limited, formerly Yash Pakka Limited, has launched India's first compostable flexible packaging in partnership with Brawny Bear. Pakka's pioneering compostable flexible packaging encompasses a range of key features that exemplify its vision to contribute towards a cleaner plant. The packaging comes with food-grade compliance, is heat-sealable to boast a certified compostable status, high barrier to avoid exposure, and is of premium quality, lightweight, and affordable. The collaboration with Brawny Bear encapsulates Pakka's ethos of compostability.
The innovative product diversification represents a significant stride forward for India's packaging market, which is valued at over $70 billion. According to a report by Mordor Intelligence, the Indian packaging market is set to grow at a CAGR of 12.6 percent from 2023 to 2028. While the average per capita consumption of flexible packaging stands at 28 kg worldwide, India currently stands at 11 kg per capita, showcasing an untapped market with enormous growth potential. 
Watch: JMC Paper Tech Launches New Subsidiary JMC Papers
The flexible packaging segment takes the lion's share in the Indian packaging market at over 60 percent. It has a ubiquitous presence in daily life, encompassing an array of products that range from shampoo sachets to biscuit packets. The concern over the environmental repercussions of conventional flexible packaging has flourished. Most of the flexible packaging is made of non-biodegradable plastics, and their multi-layered structure and low thickness make it nearly impossible to recycle most of its types. Pakka Limited plans to produce compostable flexible packaging solutions in significant volumes in the next three years with its global manufacturing facilities in Ayodhya, India, and Guatemala, America, poised to become hubs of innovation and production.
Mr. Shivaam Tibrewal, Founder of Brawny Bear said, "Brawny Bear's unwavering mission is to deliver health-conscious consumers with an array of Healthy No Added Sugar Foods that redefine the boundaries of quality and flavor. Simultaneously, we are dedicated to fostering a sustainable business ecosystem that echoes our core values. This vision finds its perfect ally in an exciting new partnership with Pakka that embodies Brawny Bear's objectives. By joining forces, we are empowered to showcase our offerings in packaging that not only underscores our dedication to well-being but also to the preservation of our environment. We view this partnership as a transformative step towards crafting a planet that thrives on wellness and cleanliness. Our commitment to customers extends beyond just taste and quality – it now encompasses a shared vision for a greener, healthier world."
Also Read: GAW technologies Pilots Wastewater Technology for Paper Board Mill in China
Mr. Ved Krishna, Strategy Head at Pakka Limites, stated," We are so excited and proud to be associated with Brawny Bear chocolates, a company that is truly committed towards sustainability. We have been working on evolving a compostable packaging solution for years and this will be our first launch. I would like to thank the Brawny Bear team for their trust in us and for their desire to contribute towards a healthier and cleaner planet. We wish them all the success."