Pidilite Industries Limited, a specialty chemicals company, sustains a strong bond with clean chemistry and its customers across the globe. What began as a single-product company is now a major manufacturer of premium specialty chemicals, serving diverse markets in various parts of the world. The company is now India's market leader in adhesives and sealants across business segments such as branded consumer products, trade products and industrial products.
In an interview given to Mr. Paper Mart, Rajesh Balakrishnan, CEO, IP Division, Pidilite Industries Limited, talks about his company and future targets and the recent developments that have taken place in the company.

Here are a few excerpts from this absorbing interview.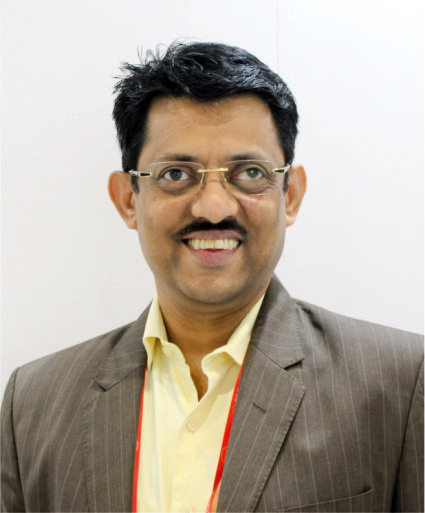 Paper Mart: Could you tell us a little bit about your company and product portfolio?

Rajesh Balakrishnan: As a chemicals company, we are 60 years old. Most of the consumers know us through our brands like Fevicol and Fevikwik. We have been largely a very strong retail-focused company with an extremely successful B2B business. As far as the paper industry is concerned, we have been able to converge into the paper industry through multiple technology platforms in Pidilite. The paper industry requires polymers, colorants and other chemicals. Pidilite, which is a fairly backward integrated company, has been making various chemicals for the paper industry. We are also very strong in the packaging area with our adhesives. Most of the converters and packaging companies use our adhesives. So our presence in the paper industry goes beyond paper manufacturing; it is present in paper packaging and other areas as well. So as a company, we are surely growing. We have significantly invested in technology. We are also making headway in the B2B space; and we specifically focus on the paper and packaging industry where we see many growth opportunities.

PM: How do you deal with packaging odor?

RB: Odor is one of the outcomes. I think one of the larger questions that we have to answer as a responsible company is what our stand is as far as sustainability is concerned – our use of harmful chemicals, chemicals that get transferred to food making that bad odor, and many such things. From that perspective, we are clearly committed. What we do in terms of R&D design is that we take into account the fact that we are extremely compliant. We avoid harmful chemicals. We have gated processes that eliminate or restrict use of harmful chemicals and hence we have an overall strategy for sustainability. We want to be the best in class and lead by example and most of the products, whether we cater to the paper, textile or leather industry, are approved and go through the most stringent norms. From that perspective, responsible care is an extremely important filler for us.

PM: Could you tell us about the recent developments that have taken place in your company?

RB: Innovation is the key to success in our industry. We are continuously evolving. For us every day is about what we can do better and how we can get a deeper insight into our engagement with our customers. What you see on the retail space with respect to new brands being launched is on public domain – that's known to the public. Our advertising covers the most of it. In the B2B space, there is a huge demand for paper cups, paper straws, paper bags, etc. And we have launched a variety of adhesives and chemicals that improve the performance of the paper products. When it comes to paper straws, we focus on how to offer an adhesive which is FDA-compliant. When it comes to paper bags, we focus on how to improve the performance of the paper bag in extreme summers and extreme winters, what we can do with respect to heat stability and how to launch new products that promote heat stability. We focus on what we need to do with respect to barrier coatings. Can we do something with respect to plastics? When it comes to paper coloration and paper coating, we focus on how we can improve the efficiency of processes in a paper mill. We focus on how to offer polymers that are of much better quality – polymers that improve the gloss and other performance properties of paper. When it comes to papermaking and paper packaging, we focus on various areas. One of them is efficiency improvement. Some of the important questions that we address are: How do we help improve the efficiency of paper customers? How do we support the move away from plastic to paper packaging? How can we improve the performance of paper products like paper cups, paper bags, paper straws, etc? That's the area where new technology has been applied and where we have launched many new products.

PM: What have you to say for the challenges that the pulp and paper industry in India has been facing, especially the challenges of water and raw material availability?

RB: In our manufacturing processes, we do consume water. But the amount of water we use is not as much as the amount used by the paper industry. Our consumption of water is much lesser. What's important for us is responsible water management – in terms of both input water and effluent-treated water. We recycle water and use it to the maximum possible extent. And our plants have been enabled to do just that.

As far as the entire paper industry is concerned, I think, there are two major concerns besides raw material availability – one of course is water. We need to find answers to the following questions: How do we improve processes and efficiency to manage water in a better way? How do we recycle water so that we are net neutral or net positive? With norms getting stricter, I think the industry has to be extremely efficient in reducing its water intake as much as possible. But the bigger challenge is effluent management. The entire paper industry has the huge challenge of managing the environment. It needs to manage effluent in an extremely efficient manner. Companies need to set up state-of-the-art infrastructure to face this challenge. But such a move will push up the total cost. In such a situation, small or medium companies would remain challenged.

PM: What are your future targets?

RB: The pulp and paper industry in India has already touched 25 million tonnes and is getting bigger. But the per capita paper consumption in India is still significantly lower than the global and East Asian averages. We also see that the industry requires significant service orientation and technology. We are in an advantageous position because we are backward integrated and have earned a lot of respect. We are present across the complete value chain of paper until packaging offering solutions to different stakeholders in the value chain. So we see a large opportunity to put these advantages together and become a very credible player in the paper industry. Hence, we will invest in technology, capacity expansion and automation. We are very clear that the paper industry is a very important industry for us in India. It has only one way to go. We also see consolidation amongst competitors; and, from that perspective, we are a healthy chemical company. So we will play to our strengths. Our business in chemicals is of course a core business for us. In fact, it is one of the fastest growing businesses in Pidilite. You see, there will always be a demand for chemicals. So, we will continue to support it and ensure that we become the front-runner in the paper chemicals business.