New ideas for fiber yield, composites, re-use of heated process water and recovered raw materials are producing results worthy of celebrating with quality champagne at the Kadant Technology Centre in Champagne, France. Highly confidential developments with non-wovens, tissue, banknotes, luxury and containerboard are ongoing at Kadant.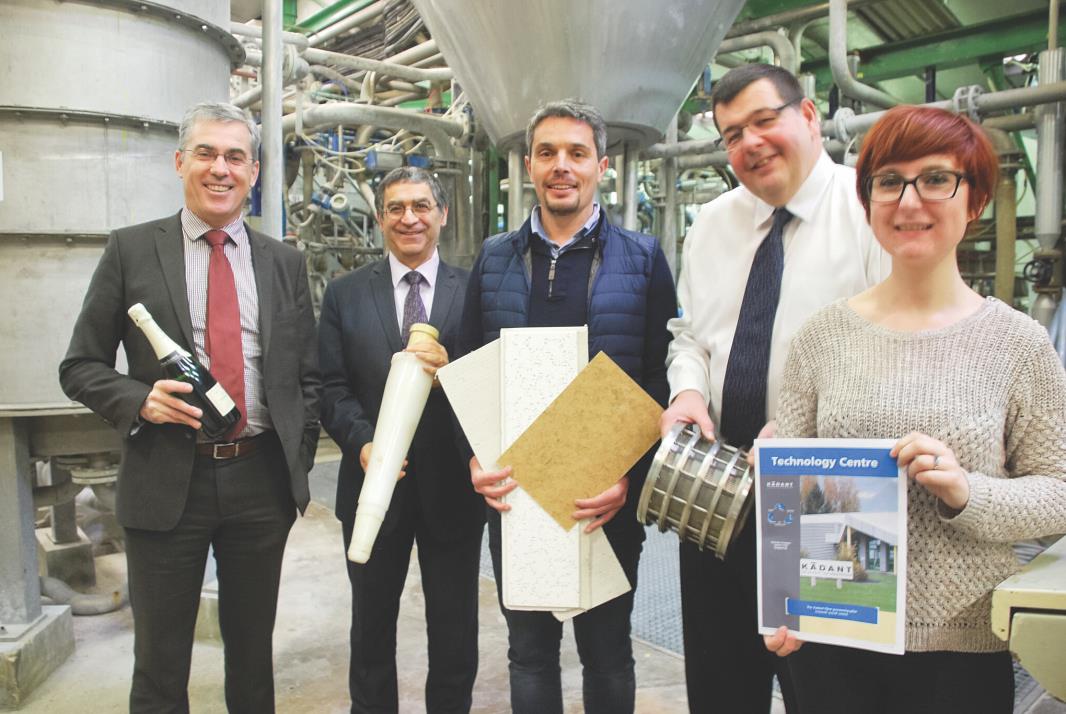 Everyone in industry wants to reduce raw material and process costs, improving quality and sustainability. But how? Collaboration with the Kadant Technology Centre in Champagne, France may be a proven path to saving literally millions in industrial processes, and the creation of entirely new products, which include high-value waste materials.

The Kadant Technology Centre extends the R&D capabilities of industrial enterprises, which use large amount of water, fiber, and recycled materials in their processes. Trials are tailored to specific optimization needs, and run on industrial-scale equipment in a pilot plant.

Innovations in process water, recovered fiber and by-products are notable.
A UK papermaker now harvests wood fiber from fast food cups, a technological breakthrough.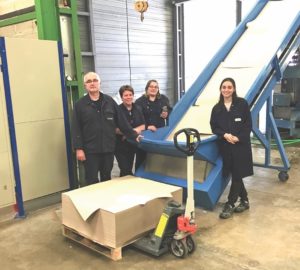 A European linerboard mill uses no energy to filter fiber and sends hot water back into their processes, reducing the costs substantially. They also save on wastewater treatment.
Existing products gain greater strength at lighter weights, saving raw materials, shipping costs and energy.
12-18 projects remain in progress at any moment, aiming to reduce energy, water and raw-material costs, and invent entirely new sustainable products.
Currency is more secure.
These successes and more are made possible with the Kadant Technology Centre, working confidentially with customers.
According to Alain Lascar, Technology & Strategic Marketing Director, "We are lucky to have a full-scale pilot plant, which was originally an enormous investment by Kadant made for pulp and paper mills. We've retooled to support a range of process industries which are driven to reduce energy, water and raw-material costs, and invent entirely new sustainable products.
"We are currently handling about a dozen confidential projects, and are gearing up to double our capacity. Our team contributes to over one hundred smaller efforts, which sometimes need full scale trials and product prototypes."
Jalila Bachiri, Test Team Leader at the Kadant Technology Centre says, "We are a motivated and open-minded team. Each year we invest money in the pilot plant and laboratory to provide entirely new ways of understanding customer requests. We develop methods such as a repulping index, contaminants and flakes determination, along with micro-stickies and colloids evaluation. Also, the partner laboratories extend our capabilities."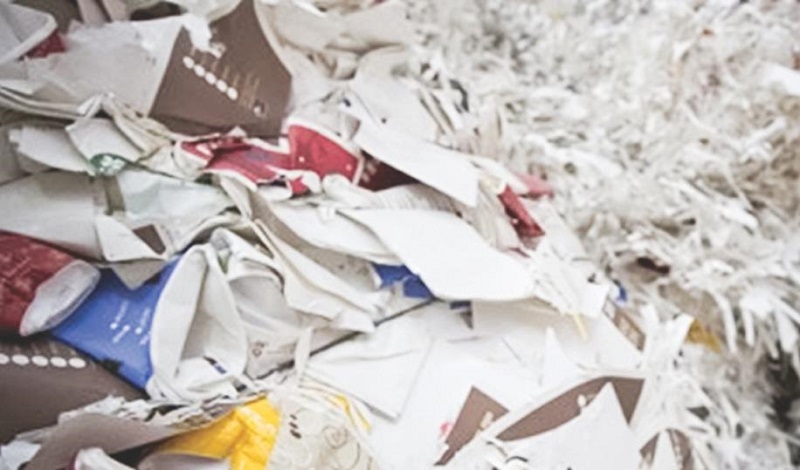 Listening First

"Listening to what customers want and need is essential to understanding and responding to their requests and expectations," continues Bachiri. "We do proposals and then test different solutions, seeking to prove and demonstrate an ideal path forward. When a customer comes to the Technology Centre, we showcase solutions from others, providing insights to gain the most from of our equipment and methodology. We are honest, flexible, and patient, because that's what it takes to add greater value."

Innovation Spirit, Exploration, and Continuous Development

"Facing new customers, new cultures, learning new things, and utilizing our collective knowledge—that's our way of being," Bachiri concludes.

Kadant Inc. is a global supplier of high-value, critical components and engineered systems used in process industries worldwide. The company's products, technologies, and services play an integral role in enhancing process efficiency, optimizing energy utilization, and maximizing productivity in resource-intensive industries. Kadant is headquartered in Westford, Massachusetts, with revenues of USD 390 million in fiscal 2015 and 2,000 employees in 18 countries worldwide.