The project was successfully completed and started in February 2020.
June 23, 2020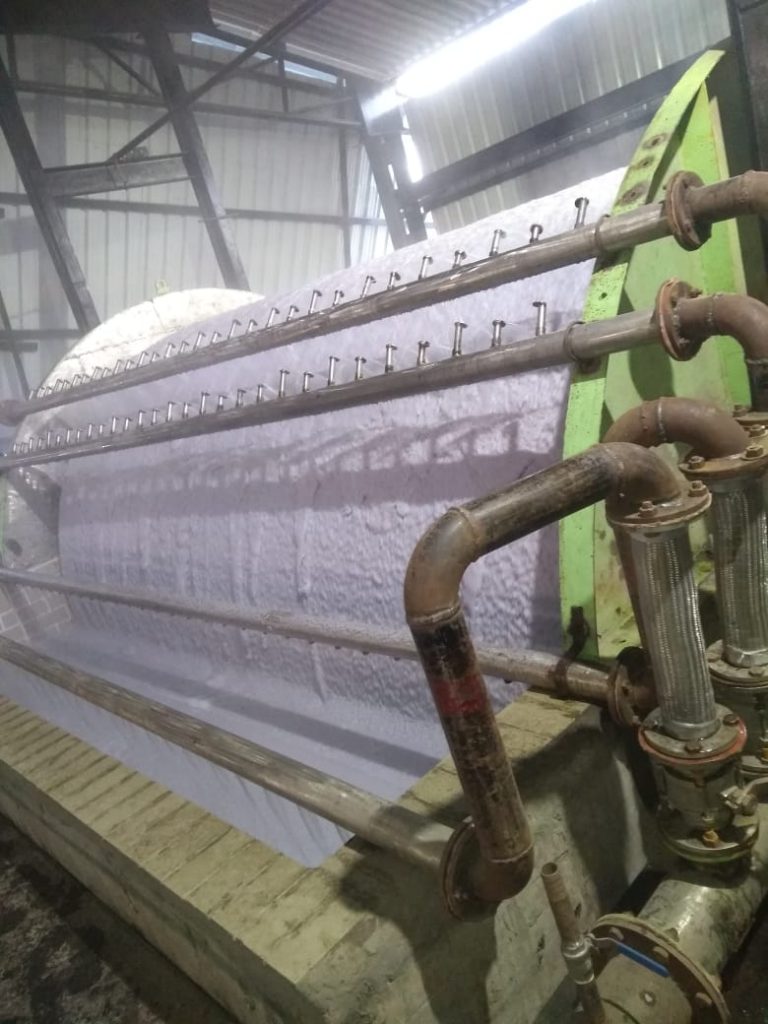 Rayana Paper Board Industries has recently started a new 100 TPD Writing & Printing paper machine.
According to Mr. Ram Ji Singh, Director, Rayana Paper Board Industries Limited, the company will be manufacturing recycled fibre based writing & printing paper, maplitho and copier.
The Uttar Pradesh-based paper mill has sourced the paper machine and equipment from M/s. Peer Paper Machines Pvt. Ltd., Saharanpur (UP). The machine has a deckle size of 2.8 meters and speed of 600 MPM. It has also been included with technologies and functionalities like Bi-nip press and fully automatic DCS system.
The raw material used for paper production are imported waste paper, children copies, books and its cuttings. The total outlay of the project is 40 crore.
The PM 2 has been erected perfectly making use of latest technologies such as levelling and alignment has been done through the theodolite, dial gauge and with letter system. The result being machine runs without vibration and any sound even at a high speed of 600 MPM.
According to Mr. Singh, the company intends to target domestic and overseas market through dealership network. Mr. Singh also stated that the demand and supply are badly affected due to the global lockdown. The temporary shutdown of schools and colleges has also affected the paper business – specifically writing and printing paper. The operations at Rayana Paper was also put on hold due to the countrywide lockdown.