"We will continue to expand our market position in future by developing innovative and market drive products and services", says Mr. Guna Sekaran, Regional Director – Marketing, Risansi Industries Limited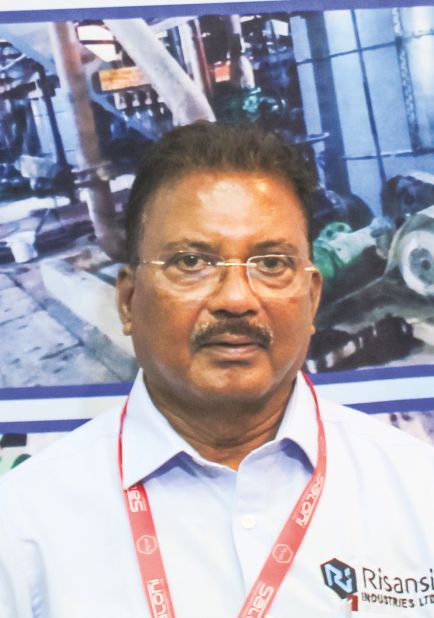 Risansi Industries Limited is headquartered in the promising industrial city of Kanpur, India. The company develops, manufactures, and globally markets progressive cavity pumps, magma massecuite pumps, and online blind / actuators for delivering low to highly viscous, aggressive & abrasive media. With a wide network of branch offices and agencies, the manufacturer is currently being represented successfully in more than 10 countries.
Watch: Gayatrishakti Paper and Boards | Interview
For more than 42 years, Risansi has been offering optimum and economical solutions based on low life-cycle costs, to its customers across the chemical, paper, food, petroleum, mining, sugar, distillery, and numerous other industries. India has an inherent advantage of low-cost technological advancements which are being replicated through in-house research & development by experienced engineers, resulting in innovative product designs that differentiate Risansi from the competition.
Mr. Guna Sekaran, Regional Director – Marketing, Risansi Industries Limited shares with Paper Mart, "Mr. Vipul Agarwal founded the company in 1979 after graduating as a Metallurgical Engineer (B.Tech) from the Indian Institute of Technology, Kanpur. He was the first to introduce 'Progressive cavity pumps', in the sugar industries in India. And the Company commands 90 percent of business in the domestic sugar market as of date. Risansi Industries Ltd. has an expertise in providing fluid handling solutions that are techno-economical to a wide range of industries including pulp and paper."
He further added, "We entered in the paper industry around 15 years ago and supplied our pumps to several mills in pan-India for various applications. Our vision is to provide optimum & cost-effective pumping solutions; products customized to the client's need; service network, and technically the best of quality-driven products to our clients."
Risansi Industries Ltd. offers the installation of requisite pumping solutions for moving pulp slurry to be fed into the wet end of the paper-forming machine. During the dilution process whereby, water is added to the pulp slurry to make a thin mixture and distribution of fiber slurry uniformly over the width of the paper sheet to be formed, the Risansi Highflow progressive cavity pumps play a pivotal role.
Also Read: Carl Bechem Lubricants Offers Specialized Product for the Wet and Press Section and Dry-End Processes
Mr. Guna Sekaran, again says that "There can be various companies but the quality & after-sales service of Risansi Industries cannot be compared with others. We manufacture tailor-made pumps for various industries including sugar, distillery, sludges, effluent water treatment, dairy, cattle feed, and chemicals industries. Continual improvement of the products based on customer feedback is the policy of the Company. We will continue to expand our market position in future by developing innovative and market drive products and services."