Ms. Saloni Sharma, Executive Director, Saloni Paper Machines Pvt. Ltd., takes us through the business journey, outlook on the paper industry in terms of challenges & opportunities, the future potential, and the experience of being a women entrepreneur in the male-centric paper industry.
Pushing forward past challenges in work and life is, and always will be, a priority for young women and men alike as neither holds a considerable advantage over the other. Keep going and things will fall into place by themselves, as hard work, caliber and proficiency have never been gender-specific.
Paper Mart: Could you present a brief overview of Saloni Paper Machines and its product portfolio?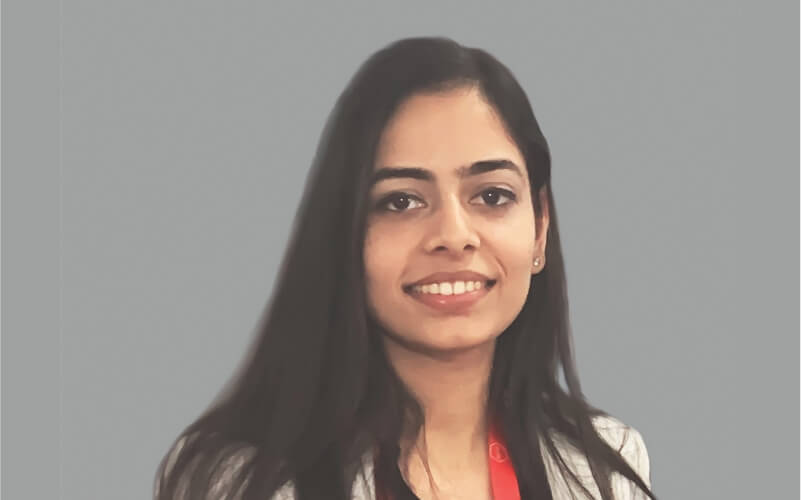 Saloni Sharma: Saloni Paper Machines Pvt. Ltd has been a part of the paper industry in India for over 18 years, initially as erectors and later venturing into the manufacturing of paper machines along with installation and commissioning. We manufacture complete paper machines for kraft paper, writing & printing, newsprint, board, and tissue which are designed to provide operational advantages and produce high-quality paper.
The product portfolio of the company includes a headbox, fourdrinier section, straight through press, bi-nip press, k-type bi-nip, tri-nip press, dryer section, size press, calender section, pope reel section, rewinder, in-house suction roll internals, and many more. Saloni Paper Machines has successfully implemented projects up to 800 MPM speed and 5.5m deckle and are currently working on a new advancement which will be soon added to our product portfolio. We, at Saloni Paper Machines, endeavour to provide our customers with the latest technology in paper machines with high accuracy and energy-efficient solutions.
PM: Paper is a predominantly male-centric industry. What are the challenges you strive to overcome every day?
SS: Indeed, paper is currently a largely male-centric industry, but we should not see it as a challenge but rather as an opportunity to be one of the first women to be a part of the industry and hopefully motivators to others who will be joining us in the future, because the moment we begin seeing it as a challenge, it will start hindering our growth. And I personally do not perceive it as a gender-specific challenge but equivalent to the challenges that every newcomer faces in the industry.
Watch: IVAX Paper Chemicals Interview
PM: What are your views on the Indian paper industry in terms of challenges and opportunities?
SS: The biggest opportunity for the paper industry is the urge to find a replacement for plastic in India, mainly in the packaging sector. This calls for a high demand for board and kraft paper due to the increasing trend of online shopping and home-delivered food for instance. On the other hand, the challenge is the availability of raw materials as most of the packing paper is produced from waste paper. Due to less recovery percentage of waste paper in the country, India is mostly dependent on imported waste paper which comes as a huge burden on production (in the producer's pocket). The scenario has worsened in the last two years due to the pandemic and later, the Russian invasion of Ukraine. The prices of raw materials have increased drastically due to freight issues and higher dollar exchange rates. Thus, the margins of the paper mills have seen a significant decline as there has not been an appreciable rise in the selling price which could have compensated for the rise in raw material cost. Presently, the procurement and selling in the industry for both paper makers and machine manufacturers have become analogous to dealing in the share market due to the unpredictable fluctuations in the prices. Moreover, the enormous rise in fuel costs has totally disturbed the conversion cost of production.
But as quoted, necessity is the mother of all inventions; our focus should remain on converting these challenges into an opportunity to grow technologically. For example, many mills have opted for plastic boilers with the required norms and pollution regulations. At the same time, we are seeing much advancement in the effluent treatment plants considering the importance of water as one of the major resources in such a water-intensive industry. These will be the backbone of the paper industry if we are to move towards agro & virgin-based paper due to the unavailability of waste paper. The need of the hour is to have a balance of production and environment-friendly processes.
Also, transforming challenges into opportunities could be the present situation of newsprint production worldwide. Although with digitalisation, the demand for newsprint has eventually gone down due to the economic sanctions on Russia there is a latent opportunity that awaits the Indian paper industry. As Russia was one of the biggest suppliers of the same worldwide, filling the void by exporting good quality newsprint paper consistently can be our target.
PM: Could you shed some light on the future potential for the pulp & paper industry along with the key trends that are catalysing the growth of the market?
SS: According to me, automation and data analysis, what we commonly call Industry 4.0 has become very essential for every sector and industry. As I said earlier, margins are seeing a steep decline and sustainability has become a big question; thus, every aspect of the process has to take care to avoid any undesirable costs which can be done by implementation of centralised data analysis systems like ERP. Further, automation will enable the mills to achieve faster and more efficient processes for the production of higher quality products at lower costs. No doubt, it calls for a high initial investment but reduces the recurring cost and losses to a great extent and has proved to be extremely beneficial in the long term. Hence, a wise choice has to be made by the customers and at the same time, machine manufacturers have to provide a wholesome solution where the mechanical parts are no more just about sturdiness & rolling the paper but together with electrical advancements and automation, resulting in minimising the downtimes and providing operational advantages. This will help us increase the life of the equipment and produce consistent quality paper products.
In my perspective, in the near future, automation of machines is going to be one of the cutting edges in the competitive market for which Saloni Paper Machines is already geared up with the required skill sets and strives to be your partner in achieving the same.
Other key focus areas are proper usage and circulation of water to minimise the odour of the paper as the demand for packaging, especially for food is increasing. Further, energy conservation in terms of fuel (steam) and electricity is a major priority in the mills for which advancement in technology will play a major role as the cost of energy is escalating day by day.
PM: In brief, tell us about your journey that led you to the paper industry at Saloni Paper Machines along with your experience.
SS: My journey in the paper industry is totally inspired by my father and founder of Saloni Paper Machines Pvt. Ltd., Mr. Jaikishan Sharma. His incredible drive and passion for paper machines and paper making turned out to be a catalyst for my interest in the paper industry which led to my involvement in the domain. My working and learning experiences have been undeniably great so far. I am looking forward to the same in the coming years.
Also Read: Saloni Paper Machines: Providing Engineered Solutions to Increase Productivity, Quality and Efficiency
PM: What would be your message to young women, who would want to follow similar footsteps?
SS: My message would be – just do it without thinking and presuming about any gender-centric obstacles. Pushing forward past challenges in work and life is, and always will be, a priority for young women and men alike as neither holds a considerable advantage over the other. Keep going and things will fall into place by themselves, as hard work, caliber, and proficiency have never been gender-specific.