Following the acquisition by Seaman Paper, Eagle Tissue would still continue its business from its facility in South Windsor, Connecticut.
November 9, 2022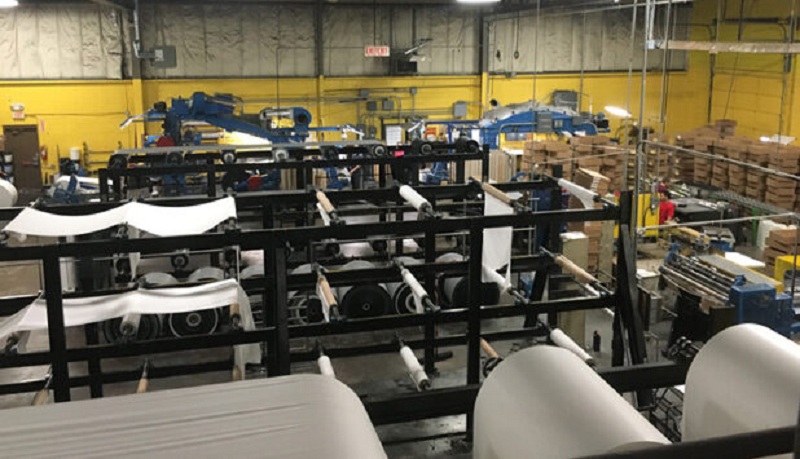 Seaman Paper Company has acquired South Windsor, Connecticut-based Eagle Tissue LLC, a provider of tissue paper printing and converting services.
Watch: IVAX Paper Chemicals Interview
About the acquisition, Mr. Ken Winterhalter, CEO, Seaman Paper, says, "We believe this acquisition will greatly improve the service and production capabilities of both Seaman and Eagle, and we expect our customers to benefit from this enhancement. Importantly, the team at Eagle Tissue shares our passion for people and the planet, and their hard work and dedication to customer relationships align perfectly with our core values at Seaman Paper."
Seaman Paper, headquartered in Gardner (Massachusetts), is a leading global manufacturer of environmentally sustainable speciality paper as well as packaging solutions. It is a family-owned enterprise which has been in business since 1946.
Also Read: Fedrigoni Takes Over Guarro Casas, Boosting its Speciality Papers Business
In the words of Mr. Bob Costa, CEO of Eagle Tissue, "We are excited to join such an incredible team of like-minded people. We have grown our business and partnerships over the last 26 years, and I believe this is the perfect next step for Eagle."
After the acquisition, Eagle Tissue will continue with its operations from its facility in South Windsor in Connecticut, where it is based since 1996.