Mr. Ganesh Bhadti, Director (Operations), Seshasayee Paper and Boards Ltd., Unit – Erode, talks about the technological innovations, and the technology roadmap of the company.
"The Company had drawn up Mill Development Plan – III at an estimated cost of INR 315 crores. The work on the project commenced in the financial year 2019-20 and was successfully completed in the financial year 2021-22."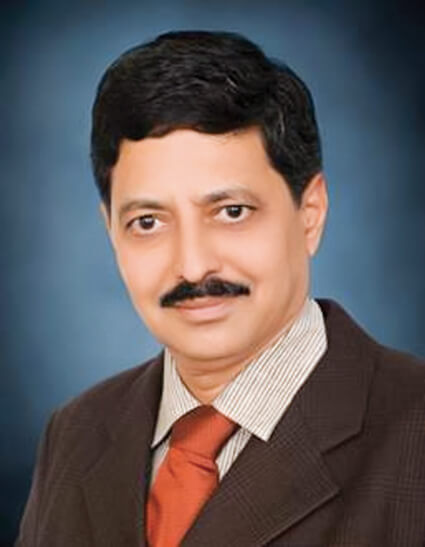 Paper Mart: Please highlight technology and quality development or up-gradation that recently took place at Seshasayee Paper and Boards.
Ganesh Bhadti: We, at Seshasayee Paper and Boards Ltd., are progressing firmly on the technology & quality front with time. To establish and sustain our business, we took several measures to increase the production of paper and pulp in our unit: Erode. The Company had drawn up Mill Development Plan – III (MDP – III) at an estimated cost of INR 315 crore. The work on the project commenced in the financial year 2019-20 and was successfully completed in the financial year 2021-22.
MDP – III, at Unit: Erode, consists of:
Upgradation of MF#3, MF#1, MG, MF#2 to improve product quality, for the manufacture of value-added products, to expand the product segments & to increase production volume.
Upgradation and modernisation of the RDH pulp mill to increase the capacity to 154000 tonnes per annum.
Upgradation of the recovery island for sustainability & to take care of enhanced pulp production.
PM: What have you been doing to foster innovation and R&D at your workplace?
GB: We work on incremental innovations that emerge through continuous development of what already exists by generating new skills and new knowledge at and through work. To make it understandable, say we practice from 3 R to 6 R which is the trend of moving from green manufacturing to sustainable manufacturing.
Coming to R&D activities, I agree that this is a critical factor for a business to stay competitive and get ahead of the competition. We also agree that we lag behind developed nations in terms of R&D. But there are compelling reasons. Given the low per capita consumption of paper in India and the small size of our units, it is impossible to allocate sizeable resources for R&D. Paper units have a core R&D team, undertaking applied R&D though not fundamental R&D.
We have a core R&D team, manned by competent professionals, well-experienced in paper manufacturing. Our focus is on new product development, process improvements, and optimisation of products, often utilising the vendor's expertise. Our concentration on R&D also extends to the adoption of green manufacturing and clean production concepts in our operations as well as our supply chain. We have been able to make sustained improvements in our products, develop new products to meet the specific need and requirements of our customers, reduce the use of fossil fuels and minimise greenhouse gas (GHG) emissions through our R&D efforts.
PM: What is your technology and business roadmap for the coming times?
GB: In order to meet the customer demand, new products for the packaging segment were developed and introduced in the market. There is a good response on quality from the consumers and order quantity is increasing. To highlight, our new products are in multilayer products like MF plain kraft from MF1 which are received well by the customers and we are receiving repeat orders too in this product.
Then, multilayer cup stock (Prime) for manufacturing paper cups is another area of development. We entered into new segments viz. paper bags, corrugation, deep-coloured wedding cards, paper cups (for wall), mono cartons, rigid cartons, packaging, match industry, notebook cover, etc. with our new products stated above. We manufactured and supplied tablet paper to the US market and received orders for the same product from Ivory Coast too. Also, we started marketing cut size copier with a new attractive multi-coloured laminated wrapper and carton. We have developed suitable wrappers and cartons to market Sprint Plus 80 GSM in A3 and folio sizes.
We are supplying stationery items (pads) for the first time to 'Dollar Tree', a popular chain of stores. To add, for the first time, we have supplied copier grade reels to the US (to be converted into branded copiers in the US) and entered into new overseas markets viz. Chile and Mexico.
We are in the process of developing some more new multilayer products viz. carton board, and kraft liner boards for different and new segments. We received orders for these products after the first commercial run, and expect to get more orders.
PM: With a plan in place to reduce carbon emissions, paper mills are switching to sustainable and energy-efficient solutions. Please take us through some of the energy-efficient technologies at Seshasayee Paper and Boards.
GB: The Company promoted an innovative Lift Irrigation Scheme in 1985 to provide treated wastewater to farmers for growing sugarcane on about 2000 acres of dry land. The sugarcane produced is supplied to the sugar mill which in turn supplies bagasse to the paper mill. This tripartite (SPB, Farmers, and Ponni Sugars) arrangement has been in successful operations for the last 30 years. This unique Lift Irrigation Scheme has been commended for its novel and innovative strategy to turn dry lands into green cane fields.
We have had an ongoing farm forestry program since 2005 to augment pulpwood raw material availability and to become self-sustainable in meeting our wood requirements through plantations established in non-forest areas. Our farm forestry model uses unused cultivable lands owned by marginal farmers for raising eucalyptus or casuarina or Melia dubia as a commercial venture for sale to market and to paper mills including our company.
The Company has a well-equipped nursery to produce clonal seedlings and has established over 20 satellite nurseries, closer to areas of cultivation and provides limited clonal seedlings (25 lakh per annum) and over 12 crore of bare-rooted seedlings from various satellite nurseries.
The plantation area covered is about 15,000 to 20,000 acres annually and we expect the 3-year cycle for casuarina and 5-year cycle for eucalyptus would yield about 6 lakh tonnes of wood annually, equivalent to our current requirement of wood for pulp production. The farmers are free to sell the trees when harvested to people of their choice including our Company.
Our requirements for bagasse are met by our associate sugar mill, promoted by us. We have thus ensured total raw material security and a circular economy which is being practiced for more than 3 decades.
We have been constantly implementing schemes to conserve energy and water consumption besides improving our chemical recovery. We could bring down our water consumption by 35 percent in the last 2/3 years, specific steam consumption by 12 percent, and specific power consumption by 6 percent.
GHG Emission has been brought down by 10 percent in the last 2 years. With the carbon sequestration through our tree farming and sugarcane cultivation together with lower usage of fossil fuels, the company has become carbon positive.