The Paper People LLC and Ahlstrom have co-developed an innovative and sustainable paper-based frozen food packaging solution.
Aug 24, 2023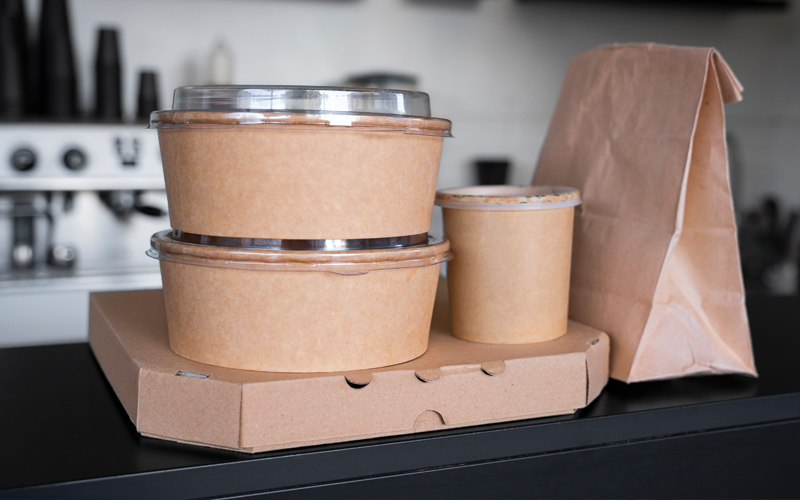 The Paper People LLC and Ahlstrom have co-developed and launched an innovative sustainable, paper-based solution for frozen food packaging. The Paper People LLC technology combined with Ahlstrom's proprietary FluoroFree® barrier papers achieve significant grease resistance and allow for a proper replacement of traditional non-renewable packaging. This new line of fully fiber-based, recyclability-certified packaging is specifically designed to replace traditional fossil-based plastic and films for frozen food packaging.
Watch: JMC Paper Tech Launches New Subsidiary JMC Papers
In addition, the paper frozen food package is available with the Paper Peoples' Paperlock™ G technology, an FDA-approved direct food contact heat-seal material and grease barrier that keeps grease from migrating off such food products as fries, tater tots, onion rings, and pizza rolls to the outside of the package. This packaging can be printed in up to 10 colors using flexographic and digital printing and is available with a compostable zipper in standard and inno-lok style configurations.
Mr. Neil Bretl, President of The Paper People LLC, said, "This new package is designed to be used on existing packaging equipment including vertical form-fill-seal, stand-up pouches, and SOS style systems. The package can also be used in flow wrap and bundle wrap applications. We worked diligently to ensure these materials could easily replace traditional non-renewable substrates on existing equipment."
Also Read: Smurfit Kappa Contracts Valmet to Upgrade Water Treatment System with DNA DCS at Northern Italy Mill
Mr. Mark Ushpol, Executive Vice President for Ahlstrom's Food & Consumer Packaging Division, stated, "Our BoundlessBarriers® technologies are helping our customers achieve the next generation of truly sustainable packaging. Included in this portfolio of barrier ranges is our PFAS-free FluoroFree® technology which boasts the highest levels of grease-resistance currently available in the marketplace. Collaborative partnerships, such as this frozen food development with the Paper People, are what's needed to continue to push the boundaries of creating more renewable and sustainable packaging that has a better end-of-life."