The event by Valmet themed 'Sustainable Sourcing Development and Opportunities from Asia Pacific Supplies' was held on 19 October 2022 at Hotel Conrad, Pune.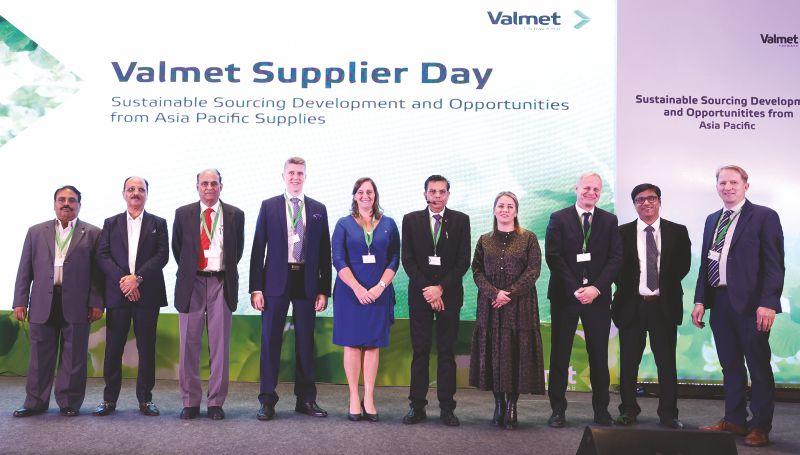 A sustainable supply chain is one of Valmet's focus areas and the company continuously supports its suppliers' sustainability operations. With an aim to ensure its suppliers' readiness for mutual successes in quality, safety, and on-time performance through proactive improvement and continuous innovation, Valmet conducted Suppliers' Day on 19 October 2022 at Hotel Conrad, Pune on the theme 'Sustainable Sourcing Development and Opportunities from Asia Pacific Supplies'.
Innovations, Necessary for Sustainable Development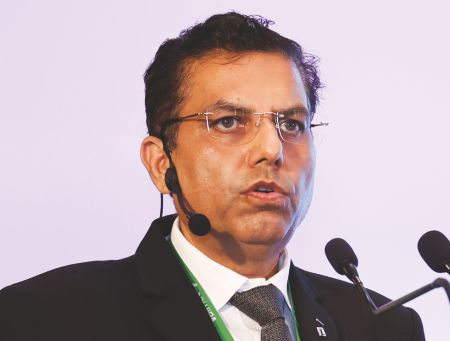 Mr. Manish Sharma, Director, Asia Pacific Supply Chain, Valmet set the tone for the proceedings and said, "Sustainability is at the core of Valmet business strategy & operations and the supply chain is not any exception. We have continuously worked for over a decade in improving our supplier operations, mainly related to topics like business ethics, practices, management practices, human and labour regulations, quality management systems, health, safety, and environmental norms. Today is also a unique opportunity for all of us to come together, work together, and make the way forward. We have also been working for the last couple of years on a concept of supplier innovation."
He added, "We can broadly categorise the expectations into three main categories – performance, engagement, and development. When it comes to performance, we talk about early lead times, quality as per requested norms, and also cost competitiveness. When it comes to engagement, we want our suppliers to work very transparently, and follow the code of conduct and sustainability principles. When it comes to development, we would like our suppliers to work closely with us to develop the supply chain processes and also showcase their interest in ideas and innovations."
Watch: IVAX Paper Chemicals Interview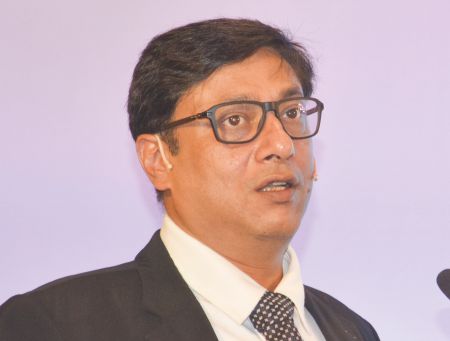 The welcome note was given by Mr. Varun Jain, Director, India Region, Valmet. Giving a broad impression about how Valmet as a company, has been doing for the last few years and, and what is its growth plan going forward, he said, "Over last eight years, Valmet has been growing in terms of order booking/sales. We have been able to almost double our order bookings in the last 7-8 years, from almost 2 billion to around 5.3 billion euro in 2021 which has come, not only through the expansion of our product portfolio but also through our mergers. Valmet has taken many strategic initiatives. Even in the tough times of the pandemic, we had been able to maintain our top line and that comes with the kind of product offering which we have today – process technologies, services and automation – where we can be proud of the fact that we are the only pulp & paper technology provider with an end-to-end solution. This provides a unique opportunity to our partners and helps us in retaining the customer confidence and our market share."
"Our way forward has been defined by mission strategy, continuous improvement and vision. By 'mission', we mean converting renewable resources into sustainable results. And finally, I would just say that our vision is to become a global champion in serving our customers and in moving the industries forward. The trends, which we are looking at, are digitalisation, resource efficiency and consumers who are more conscious about carbon footprints. We invest in R&D that is especially towards leading technologies."
Mr. Petri Paukunnen, Area President, Asia Pacific, Valmet, shared an insightful message which was presented at the event. The overview of the company was shared by Ms. Silvana Ereno, VP, Finance & Admin, Asia Pacific, Valmet, and Mr. Jani Suomalainen, VP, Supply Chain, Valmet. The presentations were followed by a panel discussion and open house which brought the mill owners and the suppliers to one platform.
Gleaming Future Potential of Industry
Mr. Pawan Aggarwal, Managing Director at Naini Papers Ltd. appreciated Valmet for its product and services. Sharing his experience on installing Valmet fiberline at Naini Papers, Mr. Aggarwal said, "We were completely at ease from Day 1 and sure that we'll be getting the best quality of pulp out of this fiber line, and that is what exactly happened. There have been a few challenges, but I must admit, Valmet was always forthcoming in accepting those challenges and trying to resolve the issues in the best possible manner." Encouraging the suppliers with a tone of optimism, Mr. Aggarwal added, "Our prime minister repeatedly says that this century belongs to Indian manufacturing. This is a big opportunity for you. We have to think forward. We not only have to reduce our costs but develop our engineering capabilities as well. And that will take us forward in long run in the longer term."
In his presentation, Mr. Ashwin Laddha, Managing Director & CEO of Orient Paper & Industries Ltd. (OPIL), talked about digitisation and e-commerce as the factors leading to a permanent reset in the pulp & paper industry. "We have to reorganise our business, product mix, and geographical focus and make some new & radical changes. We have to move fast and be agile, innovative, and cost-competitive."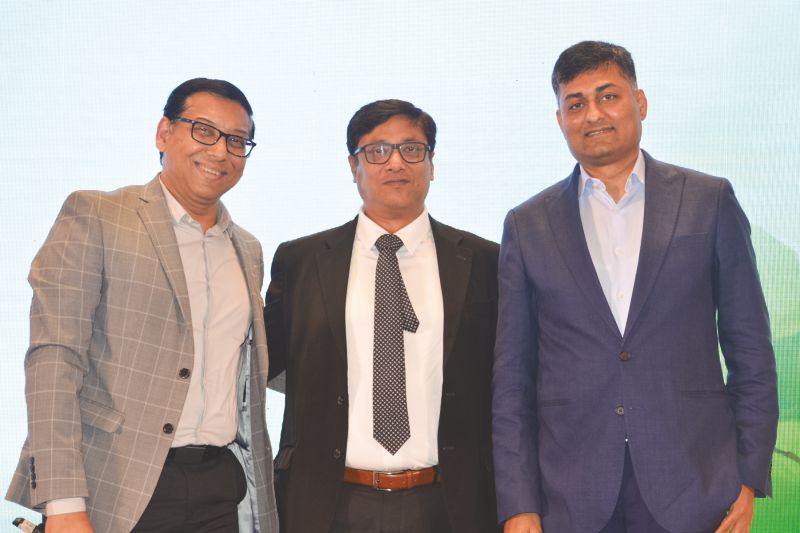 Talking about how the industry would look three to five years from now, he said, "Besides hard aspects such as digitisation, business model, rethinking revenue, marketing innovation, and very importantly sustainability, there are soft aspects to focus on, like empathy, collaboration, flexibility and agility. These are timeless values, which we have learned from Valmet's 220 years of experience." In his concluding remarks, Mr. Laddha said, "It is important to understand the whole value chain to remain relevant. Your individual business can add value such as being customer obsessed and leveraging technology for building competitiveness."
Also Read: 'Sustainability is at the Core of Valmet's Business Strategy and Operations'
Investments in Quality for Competence
Ms. Laura Puustjärvi, VP, Sustainability, Valmet discussed the company's sustainability and climate program. Additionally, special workshops were conducted for the suppliers.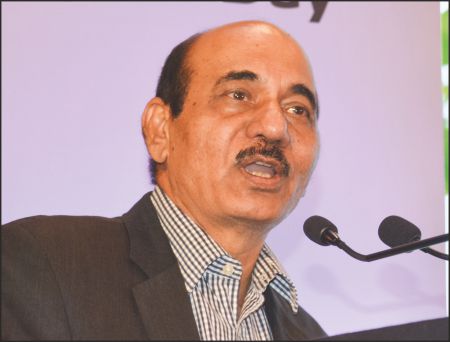 In his concluding remarks, Dr. Ashok Kumar, Executive Director, Pudumjee Paper Products Ltd. urged the MSME suppliers to continue doing innovations and R&D."Please upgrade your quality through your own innovations so that you come up with the expectations of Valmet. This will reduce the total investment we make in putting the plant and machinery. We have the entire infrastructure in place. There may be a difference in the scale of operation; however, unless you have a volume of that level, India may take a few more years to do it. Today, we have many grades of international quality papers. If you talk about writing & printing paper and paperboards, we have a good taste of international quality today and the paper from India is well accepted in the European market and the US market. We have learned how to face competition and it came through innovations," he said.
Dr. Ashok Kumar appreciated the efforts of Valmet in producing high-quality & efficient equipment and pointed out that the industry must spend more money on R&D. "India is developing fast. We have excellent institutes in this country. The infrastructure is much better now. Valmet, with its kind of expertise and commitment to the country, will encourage MSME, which in turn will help Valmet to produce quality material," he added.