The three years contract of AMC and total supply of Bearings has been signed between Mr. Subhash Chandru, CMD, Venkraft group and Mr. Jalpesh Shah, MD, CTC IMPEX (India) Pvt. Ltd.
December 25, 2017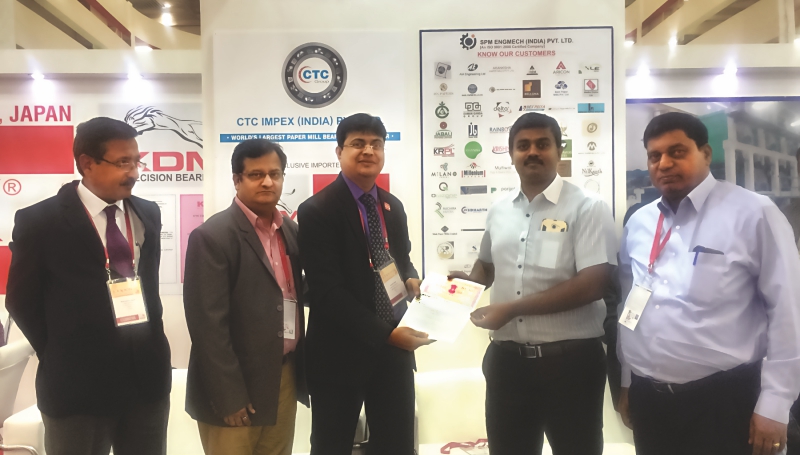 Venkraft Group has signed a three years contract with CTC IMPEX for bearing supply where CTC is giving one year performance guarantee of the bearings. There will be a condition monitoring of the bearings in every quarter. CTC has given the contract to a third party for condition monitoring. "The project deadline is three years. If it goes properly then we shall finish it by 2020," says Mr. Jalpesh Shah, MD, CTC IMPEX (India) Pvt Ltd.

The bearings and bearing accessories are procured from KYK Bearings, Japan. "The company was worried because of the bearings. There was loss in the production as well. Then they saw the performance of our bearings and gave us the contract," added Mr. Shah.