EcoWipes has ordered a new carded/pulp (CP) line from Voith and Trützschler Nonwovens for the Nowy Dwor site in Poland. The new plant will produce sustainable and cost-effective hygiene wipes.
April 27, 2022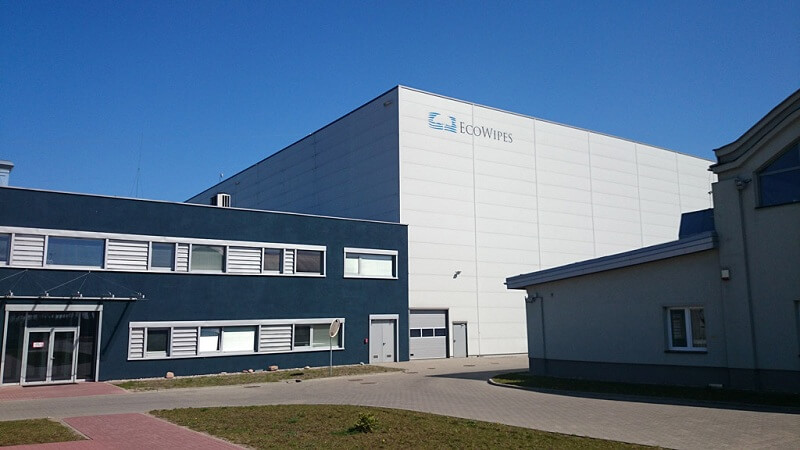 The Polish nonwovens manufacturer EcoWipes has commissioned Voith and Trützschler Nonwovens with the delivery of a second carded/pulp (CP) system at the Nowy Dwor site in Poland. The first CP line, which was also supplied by Voith and Trützschler Nonwovens, has been a great success thanks to the increasing demand for environmentally friendly hygiene wipes on the international markets.
With the help of CP technology, a cost-effective, wet-laid pulp layer can be combined with a carded nonwoven layer made of cellulose fibers. The environmentally friendly CP nonwovens are 100 percent degradable, cost-effective to produce, and meet all market requirements.
Watch: Evolution of Paper-Based Packaging
"We have a very good partnership with Voith. Therefore, when the full-line supplier, together with Trützschler Nonwovens, launched CP technology on an industrial scale a few years ago, we took the risk – and it paid off, even faster than we thought," says Mr. Gabriel Kermiche, CEO of EcoWipes. "Our hygiene wipes are in great demand in Poland, in Europe, and even overseas. Based on the leading technologies and with our own process innovations, we have developed our patented Tricell nonwoven. Due to the high pulp content, we can also significantly reduce production costs."
The CP technology from Voith and Trützschler stands for the highest performance and product quality. Customer-oriented BlueLine stock preparation and forming technologies from the full-line supplier Voith are used. The compact FloatLip former will ensure efficient and sustainable production of the hygiene wipes.
The cylinder mould former from Voith has proven itself in many board machines worldwide, as Mr. Oliver Crasser, Sales Manager at Voith Paper confirms: "Our FloatLip former is very space-saving, energy-efficient and maintenance-friendly. With the help of the cylinder mould former, homogeneous distribution of the stock suspension is possible. In this way, very uniform surface profiles can be achieved."
On top of the pulp layer, the Trützschler NCT high-speed card places a light layer of viscose or lyocell fibers. This configuration enables precise layering and efficient dewatering. Without the use of chemicals, the AquaJet by Trützschler combines both layers into an inseparable composite nonwoven with the highest functionality.
Also Read: Hamburger Containerboard Collaborates with Voith for OnPerformance.Lab
A multi-drum dryer and a powerful winder complete the production line, which enables production speeds of up to 300 m/min. To optimise the production processes, EcoWipes also relies on digitalisation and automation solutions as well as services, which Voith and Trützschler Nonwovens supply for both the existing and the new line.