Voith and Visy collaborated to host a two-day workshop on decarbonization in papermaking in Melbourne, Australia. The event was supported by Appita and touched on various topics ranging from energy saving to technology integration fostering decarbonization.
May 17, 2023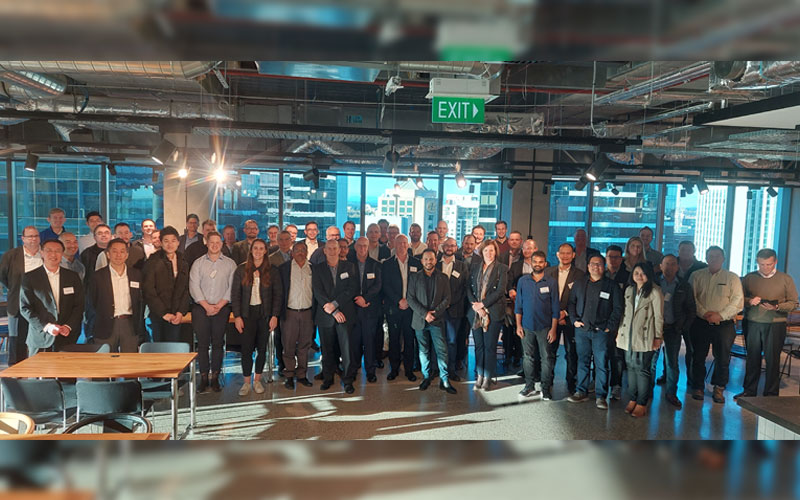 Voith, the leading full-line supplier, held a two-day workshop on decarbonization in papermaking in collaboration with Visy, a global packaging and resource recovery company, in Melbourne. Appita, the leading Australasian pulp and paper technical association, supported the event. The Energy Summit brought together leaders and experts to discuss the latest solutions and proven technologies for energy efficiency, cost savings, and operational improvements.
Mr. Jean-Yves Nouaze, Executive General Manager at Visy Pulp & Paper, stated in his opening speech, "We have a relentless focus on energy efficiency across our pulp and paper factories and developing our own energy supply through on-site clean energy plants. The Energy Summit is an important way for us to stay up to date with state-of-the-art solutions and proven technologies to further drive energy efficiency. By bringing experts together in one room, we have been able to generate new insights and share expertise."
Watch: JMC Paper Tech Launches New Subsidiary JMC Papers
During the event, various Voith experts showed leading technologies as well as international perspectives that promote energy efficiency in papermaking. On the first day, Mr. Michael Weiss, CTO at Voith Paper, presented current research and development work at Voith Paper on decarbonization and minimization of energy consumption and gave an insight into the energy situation in the German and European paper industry. In addition, Mr. Mark Grenning, Director of Policy and Regulation of the Energy Users Association of Australia (EUAA), presented current developments and challenges in the Australian energy market for large energy users in his keynote speech.
Mr. Michael Weiss stated, "The Energy Summit builds on a very good partnership with Visy and is a great example of how we can work together to drive decarbonization and energy efficiency in paper manufacturing. With our holistic approach and forward-looking solutions, we are aiming for CO2-neutral production by 2030 and are committed to a sustainable future."
Mr. Dieter Wenninger, Regional President of Products & Services Asia at Voith Paper, further stated, "The Energy Summit was a remarkable platform for the exchange of innovative solutions and proven technologies. We also explored efficient rebuild concepts that make a significant contribution to sustainability in paper production. The event not only strengthened our very good partnership with Visy but also helped to further drive our spare and wear parts business as well as service activities in the region."
Also Read: Schumacher Packaging, Germany, Records EUR 1.2 Billion Annual Turnover; 40% Higher Than Previous Year
The second day of the event addressed topics such as efficient spare and wear parts packages, suitable service and maintenance concepts, as well as analyses of energy consumption and audits. The latest developments in digital transformation and automation were also presented. The Voith subsidiary Meri also presented efficient water management concepts that can lead to further resource savings.
As part of the innovation and development initiative "Papermaking for Life," Voith Paper presents versatile technologies and solutions that lead to more efficient and sustainable processes in papermaking. The emphasis is on water, energy, and fiber savings as well as digitalization, innovations, and partnerships as levers for more sustainable production.