Buoyed by the performance of its first high-end packaging unit and rising packaging demand, Emami Paper Mills is already contemplating for another expansion by a similar line with even more capacity.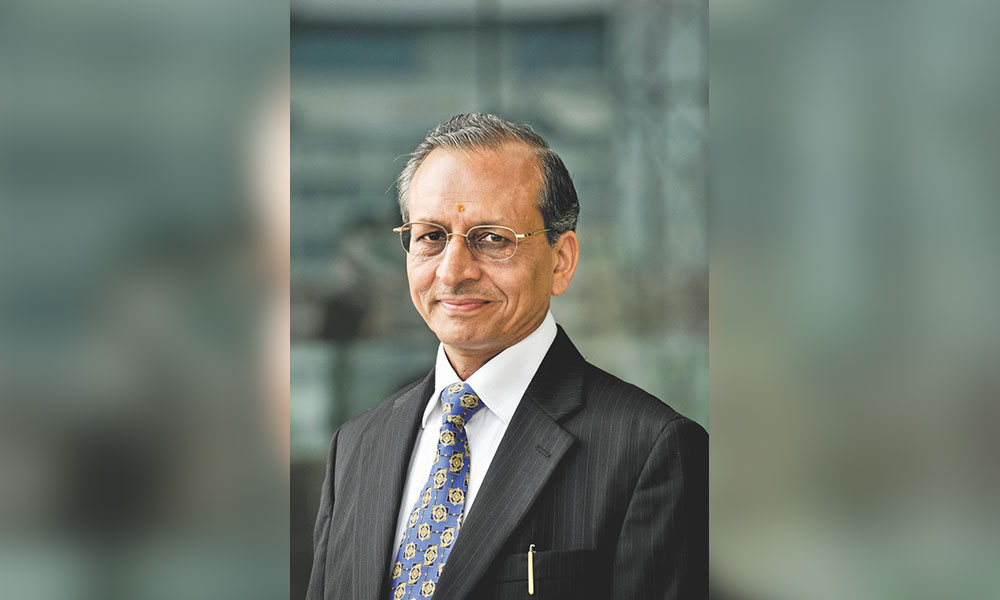 Emami Paper Mills only recently diversified into high-end packaging paper and its 1,32,000 tonnes packaging board plant at Balsore has already achieved over 100 percent capacity utilization. Despite being the top newsprint maker in the country, the company has shifted its focus now primarily on high-end packaging paper segment, expecting at least 60 percent revenue from it.

Bolstered by the high quality produce out of the Balasore's board unit and by tremendous market appreciation, Emami is even thinking of doubling the capacity in the next three years. Competing with ITC, JK Paper and Century in the segment, the company foresees a rising demand curve as the packaging market is growing steadily by over 15 percent.

Paper Mart hosted a brief interview with Mr. P. S. Patwari, Executive Director, Emami Paper Mills Ltd. to get updated on the performance of new board unit, quality of boards, and the packaging market outlook in India. Here are the excerpts:

How is the new packaging board plant at Balasore, Odisha doing? How much is capacity utilization as of now?

New multilayer coated packaging board plant at Balasore, Odisha is doing excellent. We have already achieved more than 110 percent of the capacity.

Kindly tell us about the boards produced by this machine in terms of various categories of boards produced, their standard weight, brands launched, and applications.

The company is focusing its production capacity on value added high-end coated folding box boards (Maxo fold/Maxo Fold-High Bulk), coated bleached boards (Glamkot), and virgin top coated grey back boards (Eco Strong). The Brand new board machine has a deckle of 3.6 M and is producing boards in the grammage range 170-450.

Our board has been accepted and used successfully in various segments like FMCG, Pharmaceuticals, liquor, hosiery, food, cosmetics and cultural segment like wedding card, publication, note book, etc.

Will you please brief us about the technical aspects of your board machine in terms of various components, sections and their functions? Are you pleased with the performance of the machine?

Our board machine is having four- wire configuration with top former to produce very good formation. We have dilution headbox in the filler layer and hydraulic headboxes in all other layers for uniform grammage. We have shoe press for better sheet consolidation without affecting bulk of the board. Our machine is having four coaters with 100 percent electrical IR heaters to produce excellent coated surface.

Soft nip calanders are there for giving good surface finish without affecting bulk. There is 100 percent automation through DCS and QCS for maintaining all process and quality parameters. We can manufacture the best quality folding box board, coated bleached board and coated grey back board from 170-450gsm. We have all synchro sheeters with full automation to have very good sheet cutting. There is system of shrink packing of reams and bundles with automated storage systems for accurate and easy retrievals. We are happy with the excellent performance of the machine wherein we have achieved more than 110 percent capacity utilization with very good quality acceptance from market.

Is your production getting absorbed completely by the market by now? Any other capacity expansion lined up for you?

Our board machines production has already been absorbed completely by the market and therefore we are planning for further expansion by putting up a similar line of multi-layer coated board of 1,50,000 tonne per annum capacity.

Packaging board segment has undergone sufficient expansion in previous few years wherein major companies have added considerable capacities. Can we say that packaging segment is quite done with expansion spree for now? Or, do you still expect some more expansions taking place in times to come?

High end and value added virgin pulp based multilayer coated packaging board segment is growing at 15 percent per annum on a very small base of 7,00,000 tonne per annum production today. Therefore, to meet the increasing demand of the high-end board, state-of-the-art good machines will be required in the time to come.

No doubt that packaging segment is growing steadily and would catch more pace in future. Which areas do you see the strongest growth coming from?

As already explained in the point above, the value added virgin pulp based packaging board demand growth is in the range of 15 percent per annum.

As far as the packaging board segment is concerned, are you happy with the technology both in production and conversion operations? What more should be done in order to meet the international packaging standards?

India is now competing globally; so the upgradation of technology both in production and conversion is being experienced across the country. State-of-the-art machines have come into operation in packaging board in the last 2-3 years and others are also contemplating for upgradation to new technology, or new machines with latest technology.

In conversion, there is also similar thought process prevailing with new latest printing and converting machines being installed by various printers in last few years and investing huge amount in technology to deliver quality products for high speed refilling machines and creating lot of value addition in packaging as per international standard.

There should be more exposure for small printers and they should be provided proper training in small towns and B-grade cities so that printing and packaging development can be spread across the country.

Are you exporting packaging boards considerably? What is the proportion (export)?

We have started exporting some quantity to Bangladesh and South East Asian countries. We are quite focused for export and will be exporting around 15-20 percent of our production in select markets internationally as a long-term vision with our expansion plans in packaging board.