"Moglix Solutions has been able to transform MRO procurement and packaging for global enterprises using a state-of-the-art unified procurement platform. At present, we are working with over 600 large-scale enterprises."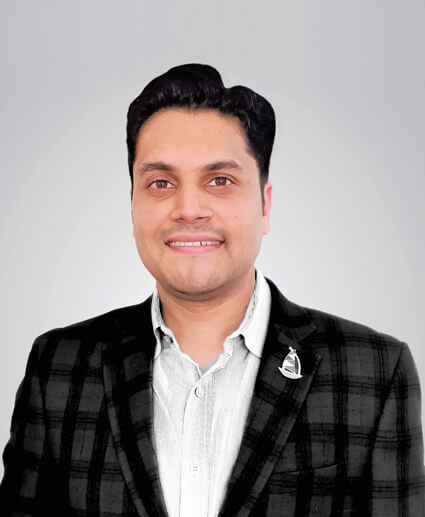 Moglix is one of Asia's largest and fastest-growing B2B commerce companies. It enables manufacturing and infrastructure companies to transform their end-to-end supply chain, from procurement to distribution. Through its digital platform, supplier and buyer network, and logistics strength, the company helps to bring down the cost, enhancing sales, improving operational efficiency, and making the supply chain touchless. The packaging vertical of Moglix claims to meet the needs of around 70 percent of e-commerce orders in the country. Paper Mart interviewed Mr. Shobhit Goel, Senior Vice President – Packaging and Capex at Moglix, to learn more about their recent developments, accomplishments, and future roadmap.
Paper Mart: To start with, could you please shed some light on Moglix and the key accomplishments of the company so far?
Shobhit Goel: With end-to-end supply chain operations from sourcing to financing, Moglix is the operating system for B2B commerce and manufacturing supply chain for 1000+ large enterprises, 18000 suppliers, and 500,000 MSMEs across 120 countries. The digital supply chain ecosystem of Moglix brings together 7 lakh+ SKUs of indirect procurement, packaging, infrastructure construction materials, made-to-order manufacturing, and supply chain cloud SaaS products to create the largest catalog for B2B commerce in India. Our vision is to create a full stack of technology-led supply chain solutions for all industrial requirements.
At present, we've been working with over 600 large-scale enterprises. We are present across India with over 35 locations. We are funded by marquee investors, like Ratan Tata, World Bank, etc, with a total evaluation of USD 2.6 billion.
Watch: Evolution of Paper Based Packaging
"At Moglix, we collaborate with businesses to map their packaging challenges and deliver relevant solutions for primary, secondary, and tertiary packaging categories. We are currently present in all three forms of packaging."
PM: Please tell us about the product range on the platform.
SG: As I mentioned earlier, we have several verticals, such as MRO, infra solutions, manufacturing as a service, fashion and packaging. With respect to Packaging solutions, we at Moglix, collaborate with businesses to map their packaging challenges and deliver relevant solutions in the primary, secondary, and tertiary packaging categories.
Tertiary packaging includes carton boxes, corrugated boxes, stretch wrap, bubble wrap, tapes, etc. Secondary packaging refers to the packaging that goes as a second layer and further protects or labels the product. These include – mono cartons, courier bags, and paper bags. Primary packaging refers to the first layer of the packaging like tubes, glass packaging, etc. We currently serve all three types of packaging.
We have dedicated manufacturing lines for all kinds of packaging material. We provide paper supplies, thus, feeding our own paper lines. We also have a range of speciality papers, as well as kraft papers that we produce.
PM: What do you think are the key growth trends in the paper and paper packaging segment?
SG: Typically, the paper market grows by 10-15 percent annually. However, due to import substitution, India has got entailment over there. Moreover, brands are substituting plastic with paper. Over the next three to five years, we believe that the paper industry will see a significant surge, growing to over 20 percent in the near future.
PM: What are the recent developments at Moglix?
SG: We work with our end customers to ensure that they get a comprehensive Packaging solution that is best suitable for the company/brand. We get inquiries from companies that are either looking for sustainable or cost-effective packaging solutions.
With more than 18,000 supply partnerships across Asia and over 6,000 SKUs, we are helping brands create an impact with more sustainable packaging solutions. With our in-house technical expertise, we help companies build customised solutions that can significantly reduce cost and are environment friendly. We use a single-window approach that enables cost savings of up to 5 percent and operational efficiency of up to 50 percent.
Recently, we witnessed several e-commerce companies adopting eco-friendly packaging practices. Our role is to help them transition to sustainable solutions, such as cotton bags, and paper bags, which are tamper-proof, waterproof as well as heat sealable. Currently, we work on different developments with various companies to help them achieve their objectives and mission. As a packaging solutions provider, we consider a range of factors and give the best possible solution to organisations looking to disrupt the packaging space.
PM: Since sustainability is a big issue in the paper industry, and Moglix is a provider of sustainable packaging solutions, how do you foresee the growth prospects of the company and the growth prospects of the sustainable packaging segment?
SG: We strongly believe that the future of packaging is sustainable. At Moglix, we recognize sustainable packaging solutions as a distinct segment, which is expected to evolve quickly and steadfastly.
However, there is a scope for improvement in R&D and assess the ways to make paper packaging even more sustainable as it can reduce the carbon footprint of paper mills. We are working towards building customisable solutions for our customers. Further, we will continue to strive to do the best that we can, and make our planet more sustainable.
Also Read: Yesterday, Today and Tomorrow of Technology
PM: What are the future plans of the company?
SG: This is just the beginning! We believe that paper is a strong segment and will continue to focus on that aspect. Of course, our future is to become more of an ecosystem player by being deeply invested in paper mills, converting segments, and other segments in the industry.
"There is a scope for improvement in R&D, and assessing the ways to make paper packaging even more sustainable and reduce the carbon footprint of the paper mills."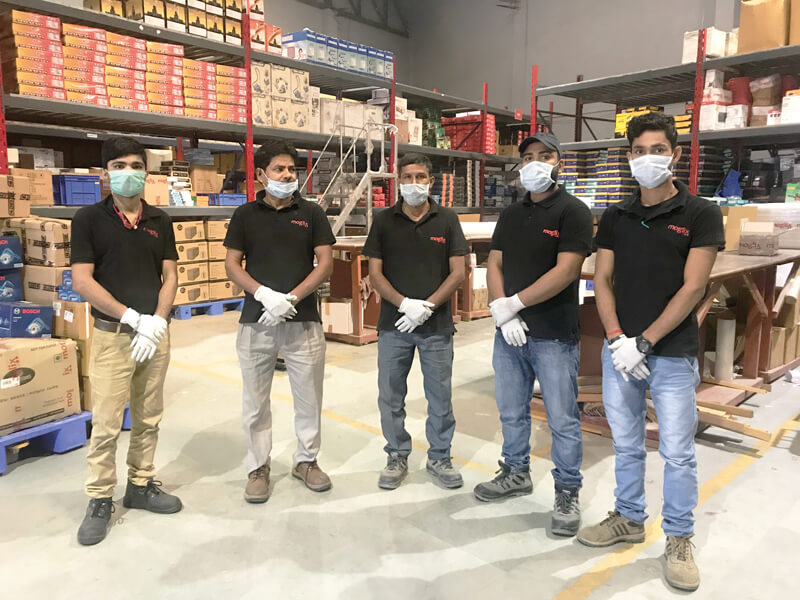 PM: What are your thoughts on the Paperex show?
SG: It has been a great experience. This was our first time participating at Paperex. We were happy to present our product portfolio as well as solutions in front of a global audience. We would like to exhibit at the Paperex show again, building and bringing more innovative solutions for businesses.