The 15th International Exhibition & Conference on Pulp, Paper & Allied Industries – Paperex 2022- was held at India Expo Centre, Greater Noida from 10-13 May.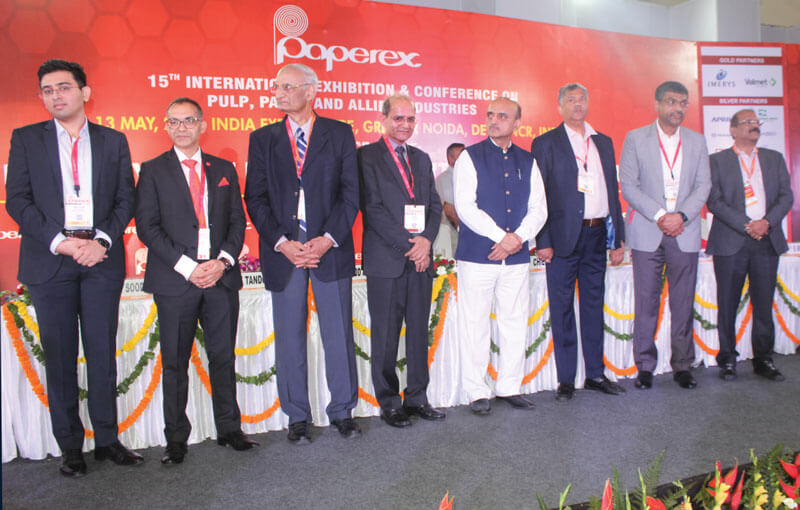 Paperex, one of the most comprehensive platforms, was held from 10th May to 13th May 2022 with the series of exhibitions and conferences focusing on paper, pulp and allied industries. The show, visited by paper & board manufacturers, paper traders, printers, publishers, converters, packaging companies, corrugated box designers and investors & promoters, witnessed huge footfall and massive response. Over 500 exhibitors from more than 20 countries – presented their product range, latest technological advancements, machinery, and innovations at the four days-event.
Paper Mart Team attended the four-day event of the Paperex show, which was held at the India Expo Centre in Greater Noida – to highlight and bring to our readers the developments and innovations taking place in the pulp, paper, and allied industry.
During the inaugural ceremony, which was graced by Union Minister of State for Finance Dr. Bhagwat Kishanrao Karad, the stalwarts of the paper industry were recognised for their efforts and superlative contributions in the paper industry. Other key dignitaries in the session included Mr. AS Mehta, President of Indian Paper Manufacturers Association (IPMA) and President & Executive Director, JK Paper Ltd; Mr. Pramod Agarwal, President, Indian Agro and Recycled Paper Mills Association (IARPMA); Mr. S. Krishnan, Additional Chief Secretary to Government, Government of Tamil Nadu, and Chairman & Managing Director, TNPL; Mr. Abhik Tandon, Associate Partner, McKinsey & Company, Inc.; Mr. Kasi Viswanathan, Chairman, Paperex Technical Committee; and Mr. Gaurav Sood, Director, Hyve India Pvt. Ltd.
Dr. Ajay Satia, Chairman and Managing Director, Satia Industries Ltd., was awarded for his pioneering efforts to establish an agro-based paper mill to ensure a sustained growth and by gradually increasing capacity and taking the company to new heights with innovative products. Meanwhile, Dr. Shekhar Desarda, Chairman and Managing Director, Parason Machinery India Pvt. Ltd., was awarded for his contributions in the development of paper machinery technologies and his role in transforming the company into a world-class technology company. The Lifetime Achievement award was conferred upon Mr. R.C. Mall and Dr. A.R.K Rao for their immense contributions in pulp and paper industry.
In his inaugural address, Dr. Bhagwat Kishanrao Karad said, "In my discussion with Mr. Pramod Agarwal, I found out that there are 850 paper mills – out of which 750 paper mills are in operation. I would like to make a sincere appeal that the mills which are lying defunct – should be made operational. Because the demand for paper is huge in the country, which should also certainly increase. The output capacity of the paper mills which are operational is around 34 million tonnes. However, I came to know that the actual paper produced is only 24 million tonnes. With regard to the cost factor, the size of the paper industry is roughly about USD 10.5 billion, and the employment/livelihood opportunities are for about 5 lakh farmers, and the utilisation of degraded lands is about 12 lakh hectares. In light of the population of India which is about 130 crore, the paper production is only 2 percent of the world's paper production. Thus, in order to fulfill the increasing demand for paper, the existing paper production rate will have to be increased by 7-8 times. This is why I feel there is a huge scope of growth in the domestic paper industry.
Regarding the shortcomings of the industry, Dr. Karad added, "There are two important aspects – the lack of raw materials, and the need to upgrade to advanced technologies. The paper industry should work in the direction of adopting innovative technologies which could enable it to increase the rate of production of more paper in a short span of time."
Talking about the growth in exports, the minister said, "I am proud to say that the target of total exports which we had set for ourselves was 400 billion tonnes, which we have surpassed the total exports of the country by achieving 418 billion tonnes. Moreover, 43 percent as compared to the previous year, the exports have increased more than its target. And to further increase exports, we all should make collective efforts. In my inaugural address, I wish to express that there is a lot of scope of further growth and proliferation of the paper industry.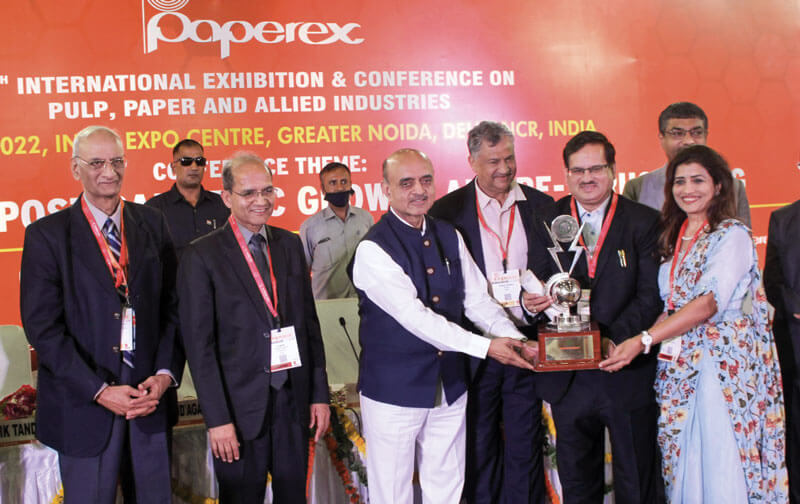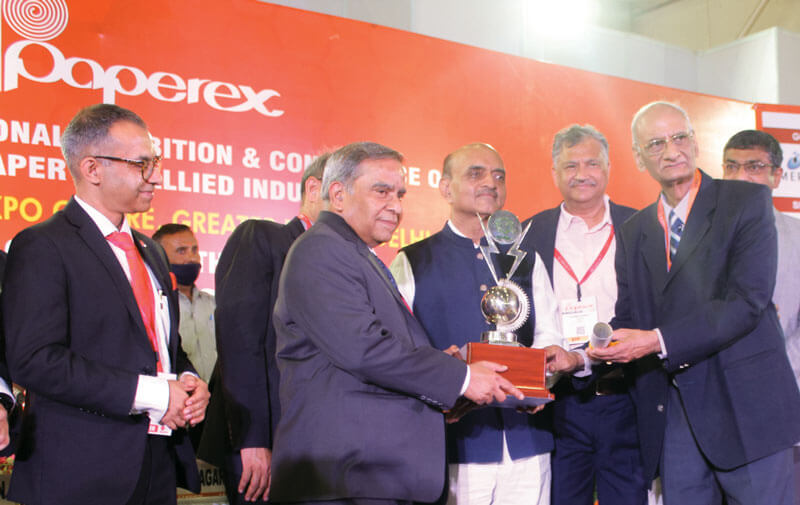 In this paper industry, 75 percent of the paper products are generated from the recycling of the waste paper. Nowadays, we have been innovating in terms of the applications and uses of paper and paper-based products. For instance, in the tableware segment, there was a huge prevalence of plastic-based materials, which has now decreased as compared to their paper-based counterparts. Moreover, there's been a growing popularity of paper straws as against the plastic straws. Even in the 'furniture' market, the paper industry has been making its foray. Thus, the growing usage of paper and paper products which are easily disposable – indicates the importance of further encouraging the growth of the pulp and paper industry.
I would also like to shed light on the fact that the availability of agricultural waste can be further increased in the paper industry if it is being utilised properly. To mention a few examples, forest-based waste products, banana stems, and rice straws, which are typically disposed off or burnt, can be used in the pulp and paper industry as agro-residues for agro-based paper mills. If innovations take place in this segment, in addition to the pulp and paper industry getting its raw material requirements, the farmers will be able to increase their incomes and sources of livelihood. Notably, if the agricultural residues, which are burnt away by the farmers, are instead used in the paper industry, it will enable in further regulating the pollution levels.
At this point, I would like to simply state that under the leadership of PM Shri Narendra Modi, we should make efforts to transform this country as self-reliant. Hence, there have been a number of schemes initiated by various ministries of the government. Out of these initiatives, there have been some specific schemes for the MSME sector, including – Emergency Credit Line Guarantee Scheme (ECLGS) for which the government has earmarked a budget of INR 5 lakh crore, and has been extended till March 31, 2023. Moreover, in view of the idea that the facilities and provisions for the MSME sector should be made available to more industry segments, the scope of the MSMEs has been further expanded. Earlier, in the micro industries in the MSME sector, the capital investment used to be around INR 25 lakh while the turnover was around INR 1 crore. However, the industry has now achieved a turnover of INR 5 crore. The small-scale industries have achieved a turnover of around INR 50 crore, which used to be about INR 10 crore. And the medium-scale industry has now grown its turnover from INR 20 crore to INR 100 crore."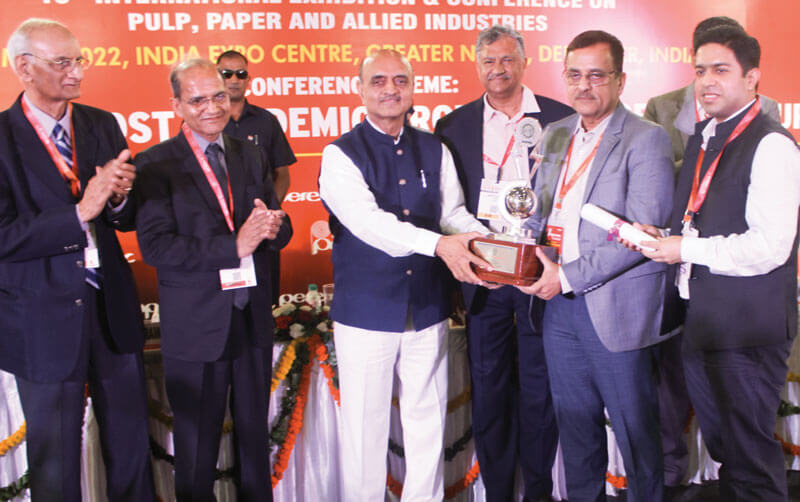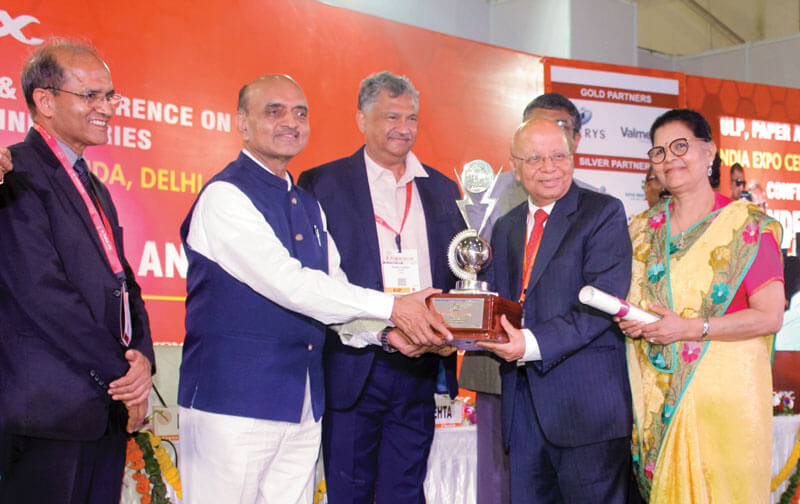 He further revealed that the Procurement Policies of the government has been amended and changed. "If the tender is valued less than INR 2000 crore in any industry, it will only be awarded to Indian companies. However, for tenders valued above INR 2000 crore, both Indian and international companies can compete and submit their bids. Thus, we should make efforts to transform the paper industry as self-reliant and the Indian government will provide its full support in this regard. Some executives, professionals, and industrialists, had visited my office to discuss the key issues and challenges faced by the paper industry. I would like to invite the industry players to further discuss the positive developments and conclusions derived from the conference and this exhibition. The government of India will make its efforts in further uplifting the pulp and paper industry and increasing the production of the industry. Moreover, the self-sustenance of the paper industry should be further increased. With the proposition to further enhance the respect of the farmers of the country, the Pradhan Mantri Kisan Samman Nidhi yojana (PM-Kisan) was launched. Similarly, the Pradhan Mantri Gareeb Kalyan Yojana was also introduced. There are various government-led initiatives, which might not be in direct relevance to the paper industry. However, for the upliftment of the poorest of the poor citizens of the country, street vendors, etc., and their self-reliance – a number of schemes have been initiated.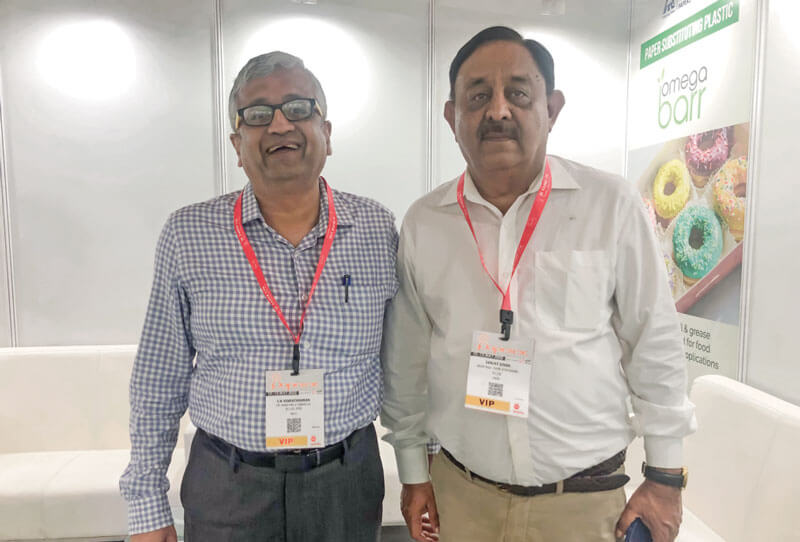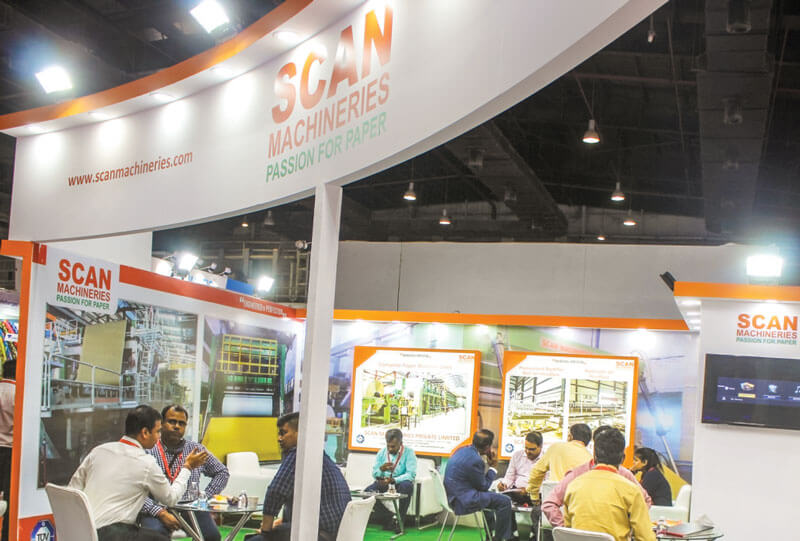 While discussing with the industry representatives, it came to light that there are two key challenges of the industry, which is, the availability of raw materials, and power. Through this platform, I would like to urge the industry to maximise the usage of agro-residues to fulfill their raw material requirements. Mr. S. Krishnan, Additional Chief Secretary to Government of Tamil Nadu, emphasised the importance of renewable energy. During the COP26 summit held in Glasgow, the Prime Minister expressed the commitment of India to cut its carbon emissions to net zero by 2070. This implies that we have to make efforts in this direction, by expanding – wind power, solar power, and different kinds of renewable power. Today, I would simply like to express the promise and commitment to stay in touch with the paper industry to address the possible challenges that we couldn't discuss today. I would personally like to discuss the issues and concerns with the delegates/representatives of the paper industry.
With these words, I would like to appreciate and commend all the organisers, committees, and all the delegates present here. Further, I would conclude my speech by giving my best wishes for the success of this 4-day exhibition."
Following his interesting speech, Dr. Bhagwat Kishanrao Karad was presented with a plant sapling as a token of appreciation and gratitude.
Watch: Evolution of Paper Based Packaging
Mr. Gaurav Sood, Director, Hyve India Pvt. Ltd., said, "The paper industry is not as popular as other allied industries like printing, packaging, etc. And most of us like to follow a trend to include a signature in our email like "Think about the environment before printing this email". And many of us don't think beyond that when we think of paper.
Paper is a very powerful human innovation. It is hard to imagine a life without paper. Despite technological advancements leading to increased computerised operations, paper still holds on to its importance as an essential commodity in our everyday life. There is no replacement of paper for its usage and recording, storage and dissemination of important information. Speciality paper gives the new printing and packaging options, tissue paper gives us unmatched hygiene and comfort, and so on. There is a myth that the paper manufacturers use wood as their raw materials, but the reality is that only 5 percent of the specific wood is used as raw material for producing paper."
"Hyve India has the vision to create a portfolio of events for the pulp, paper and allied industries, and has been promoting and developing Paperex to our global network. In the last three years, Paperex has received unprecedented recognition and acceptance globally. Paperex is the largest-of-its-kind event in the world, organised in India by Hyve, with the support of leading associations. It is a unified business platform for the paper industry, for new business opportunities, joint ventures, investments, technology transfer, in the paper and allied industry. This year Paperex is ready to repeat the success story with the presence of 500 leading exhibitors, and representation from 20 countries," Mr. Sood concluded, thanking the media partners, exhibitors, and visitors.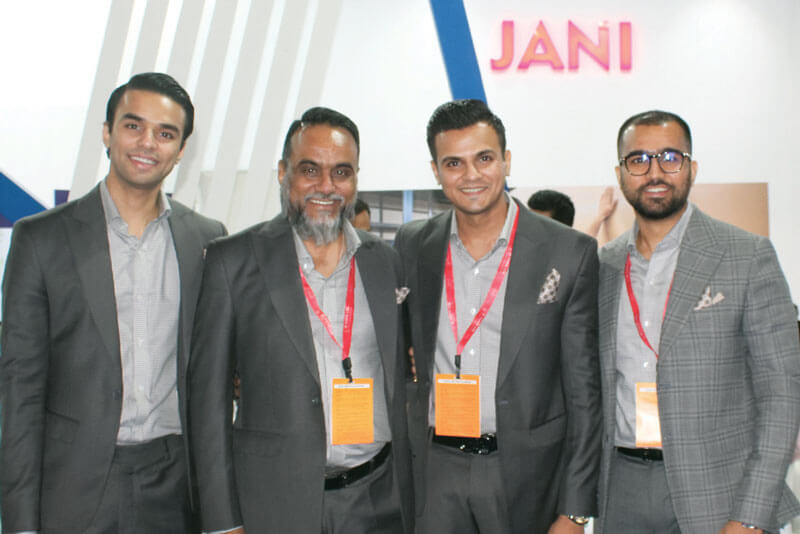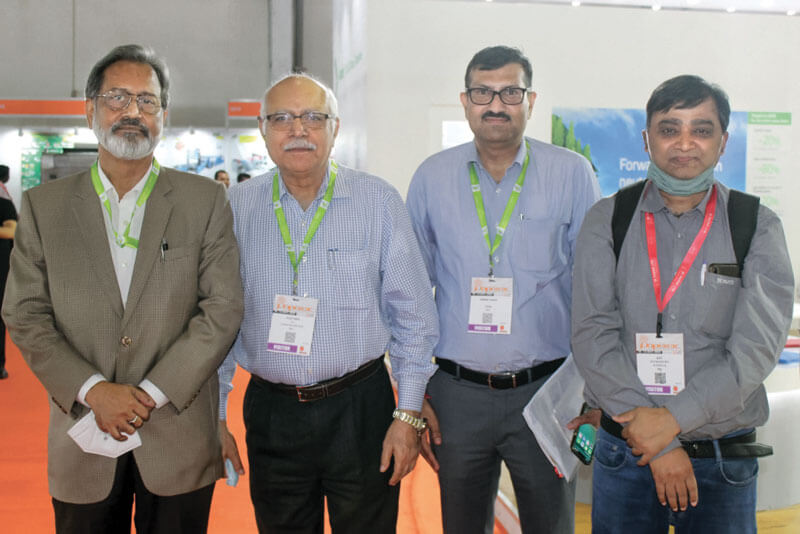 In his keynote address, Mr. Abhik Tandon, Associate Partner, McKinsey & Company, Inc., said, "It is my privilege to give the keynote address cum SV memorial lecture as we inaugurate the 15th edition of Paperex on the 'Post-Pandemic Growth and Restructuring'. At the very outset, I must attribute to Mr. S. Vishwanathan, a dynamic and versatile lawyer, a freedom fighter, and an industrialist. Also, he was regarded as the 'Father of the Agro-based paper industry' in India. He shaped the vision of this industry, and this, in turn led to the establishment of TNPL, and Seshasayee Papers.
The first era of global boost saw global shifts, several mega mergers like that of Smurfit Kappa, and large changes in the large-scale Asian corporations.
The second decade of change witnessed the decline of graphic papers; this was accompanied by heavy focus on the restructuring of the pulp and paper industry, and the co-portfolios. The three external factors directly affected the industry, and their effects continued to be felt – the repercussions of the COVID-19 pandemic, new value chain dynamics (for e.g., ordering good products, stronger regional trade, and more protectionism), and the regulatory environment.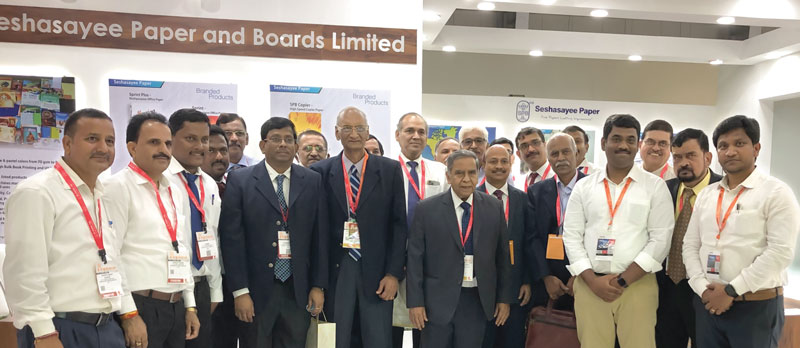 One of the key impacts has been the graphic paper segments which had already forced many paper mills globally to shut down their operations or enter into new segments. Almost 11 percent of the global graphic paper capacity has got to restructuring across Europe, Asia, and North America. During this period, China has also strongly influenced the industry. For example, environmental concerns, and trade policies – China is to intensify the restrictions on the imported recovered paper. Substitutes such as recycled pulp haven't been able to keep pace with mixed paper grades, resulting in increased demand for virgin pulp fiber globally. This has completely disrupted the dynamics for recycled fiber, and has forced many countries to re-evaluate similar such policies. To manifest this second era of forced restructuring, several globally diversified pulp and paper corporations, also engaged in divesting some business areas, exiting some geographies, and focussing back on their core businesses.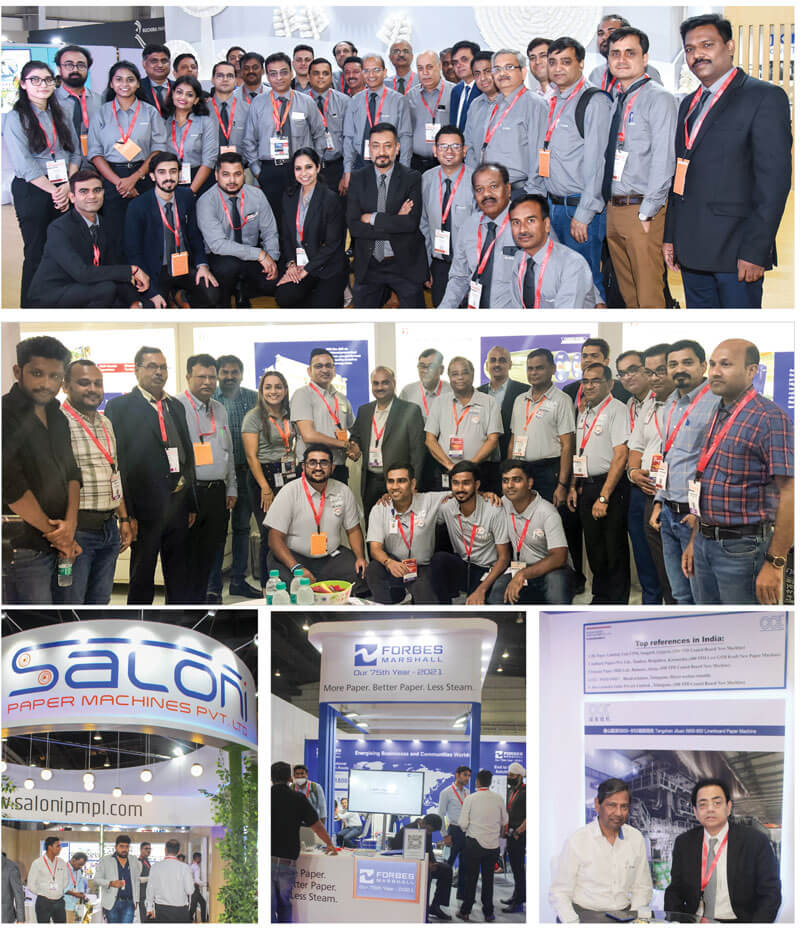 In India, several industry players have faced supply and cost pressures of the raw material as the direct effect of some of these trends. However, in the 2020s, we have been ushering into a very different type of change. The third era of transformational change, when we characterised by the next wave of industry disruptions – digital and analytics coupled with increased efforts in sustainability and in addition, some permanent changes in customer behavior, such as the increase in online shopping, and the new environmental regulations, especially after post-COVID-19, is likely to accelerate during this period. This is likely to cause further disruptions, and make it harder for pulp and paper companies to plan reliably, without taking preemptive action. During this period, we have also now seen packaging efficient segments, for example, which are expected to be the key growth vectors for the industry, driving almost all of the growth that will be seen over the next five-ten years.

One of the key trends enabling this will be e-commerce. It will fundamentally change how the consumers' demands for the industry output – both as – end-products such as tissue papers, and as crucial enablers such as – packaging. This demand will accelerate key product developments, and innovation trends, such as – lightweighting, new and cost-efficient materials, for e.g., hybrids of virgin and recycled paperboard grades, as well as format changes, such as in packaging.
With this, we come to a crossroad – we are all at a stage with the revolving global shifts, some degree of unavoidable restructuring, and finally, we are looking at a set of new vectors that will define growth and transformation. So what should be the priority of the industry in the light of this scenario? The answer lies in the word – TREES, it is a simple acronym to help you remember the five crucial considerations as you plan your strategy:
Transform Digitally: It is going to be important to harness digital and analytics to strengthen the competitiveness of your value chain including the implementation of Industry 4.0 in operations; employing data and analytics to make a step change in commercial excellence; and implementing digital processes to improve sourcing, and reducing costs.
Resource-Proofing the Company: I think enough has been said on some of this in the earlier speeches, but proactively managing in relation to resources like fiber, water, etc. – are going to be very critical. Consider if your wood or fiber supply is resilient enough to support productions and if there are any opportunities to create a competitive advantage out of this.
Environmental, Social, and Governance (ESG): Leading on environmental, sustainability, and governance issues is going to be the need of the hour. It will require a mindset that 'it will happen', and not 'it might happen'. It will require a comprehensive relook of operations and product portfolio, but at the same time, it will create massive new opportunities for businesses in segments such as sustainable packaging.
Embed New Talents: It will become increasingly important to retain great talents in processes and technical division. In addition, looking to attract new talents and competencies that will shape the next decade will be equally critical.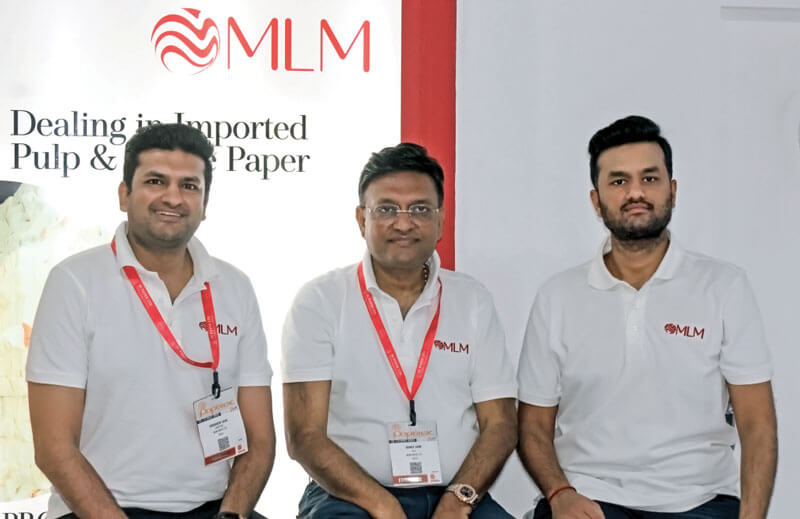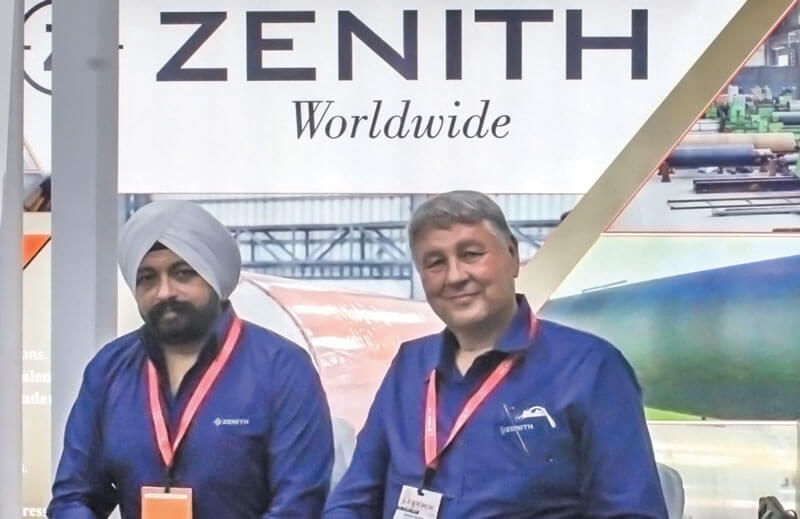 Succeeding in the Big Bets: Carefully thinking through some of the positioning of the products against the fast moving trends, navigating both organic and inorganic options to move ahead, is going to be important. Focus on opportunities across the full value chain, from normal pulps, which we briefly spoke about, capturing growth from mega trends like surge in e-commerce, and pursuing targeted paper and packaging innovations such as functional papers, to substitute plastics.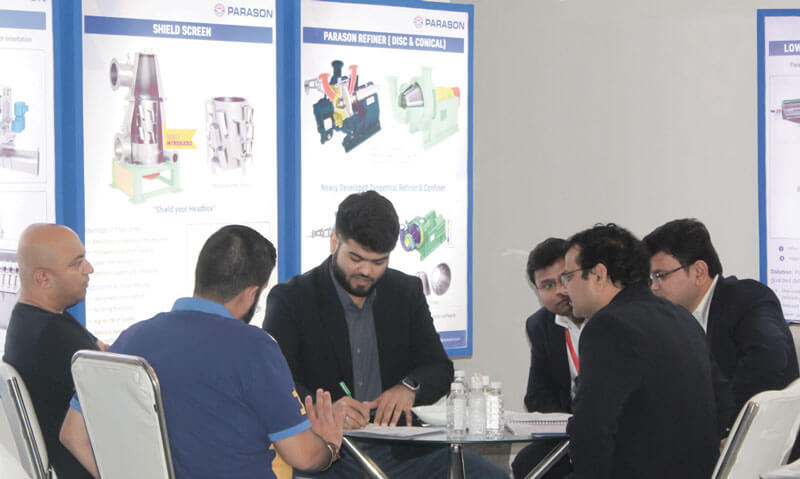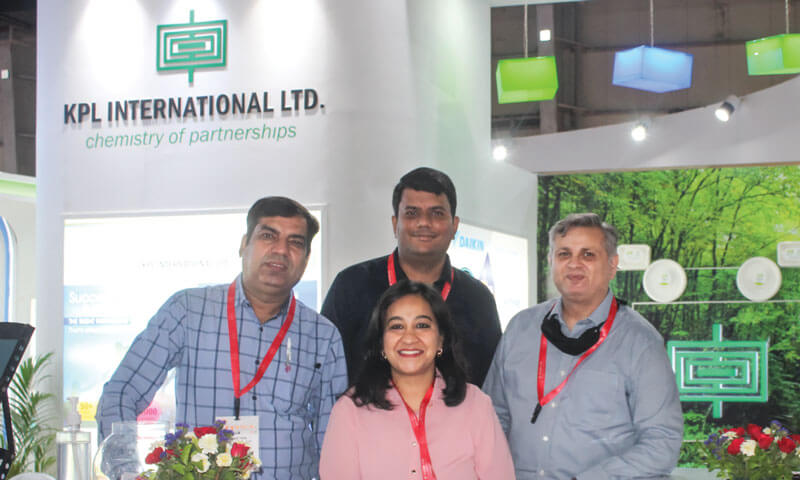 As industry leaders, a very interesting period lies ahead, which holds some of the key imperatives for all of us to consider."
The vote of thanks was delivered by Mr. R Krishnaswamy, Vice President, IARPMA and CMD, Sripathi Paper Mills, who said, "I am touching upon this paper industry, and particularly, the agro-based paper industry, and waste-paper based industry. During the COVID period, most of the waste paper-based paper mills were largely affected, due to a lot of reasons like the unavailability of containers as a lot of countries intermittently announced during the pandemic. This ended up skyrocketing the prices of the containers, by almost three-four times of the normal prices. In addition, due to COVID, there was the closure of educational institutions like schools, colleges, and software companies that were also operating remotely. It resulted in decreased demand for paper products. With regard to the availability of raw materials, in particular, the procurement of waste papers, for the waste paper-based paper mills, was a challenge. Another challenge is that coal, which is considered a major source of energy, has become very costly due to such policies by countries like Indonesia, Australia, etc. which are used to export coal. Due to these issues, the paper industry has been undergoing some challenges and has been experiencing losses in operations. Thus, in such a situation, we would request the Government of India to pay heed to these issues," he concluded.
Also Read: ITC PSPD all set for Paperex 2022
The inaugural session was followed by a panel discussion on 'Paper industry: Post Pandemic Segmentation and Forecasts.' The panellists in the session included Mr. Sanjay Singh, Divisional Chief Executive, Paperboards and Specialty Papers Division, ITC Ltd., Mr. SVR Krishnan, Executive Director, Tamil Nadu Newsprint and Papers Ltd (TNPL), Mr. Pawan Agarwal, Managing Director, Naini Papers Ltd. (NAINI), Mr. Suneel Kulkarni, Country Head- Pulp & Paper, APRIL, Mr. N. Gopalaratnam, Chairman, Seshasayee Paper and Boards Ltd (SPB), and Mr. Harpreet Singh Bagga, Director -Operations – India, Asia, MENA & Australia, MacMillan Education.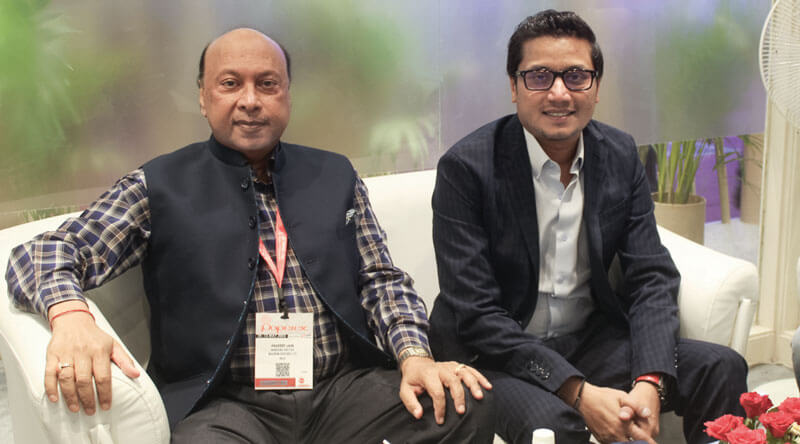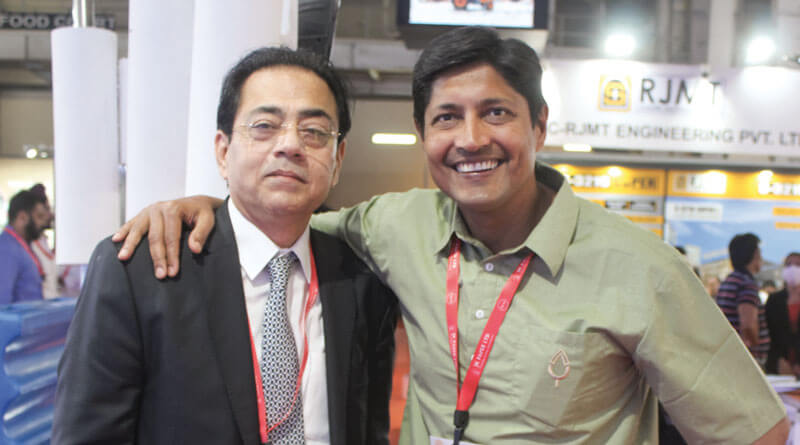 The discussion threw light on the scenario of the paper industry after the pandemic. Mr. Harpreet Singh Bagga, Director -Operations – India, Asia, MENA & Australia, MacMillan Education, threw light on how the education sector changed during the pandemic, with the closure of educational institutions. While the students started attending online schools, it was quite challenging for teachers to continue with their teaching as the students were without books. Talking about books as a key source of education and the rising importance of digital mediums, he said, "We decided to develop a 'Blended Teaching-Learning Platform', wherein we had blended products integrated with both digital and print mediums. Thus, we launched our first Blended product in 2021. And it has been very satisfactory to note that after one and a half years, we have already seen 15 percent of our revenue generated from that blended program. This has been a trend in the western world, where blended programs are designed in a way that a student reads three books and then reads the learning manuals associated with those three books.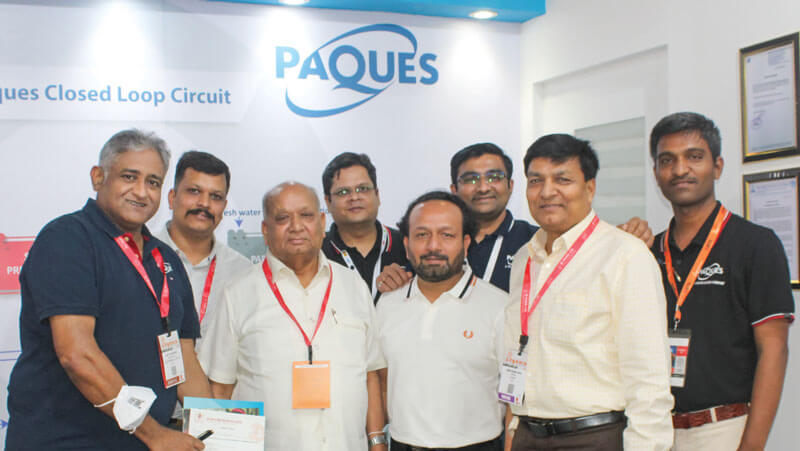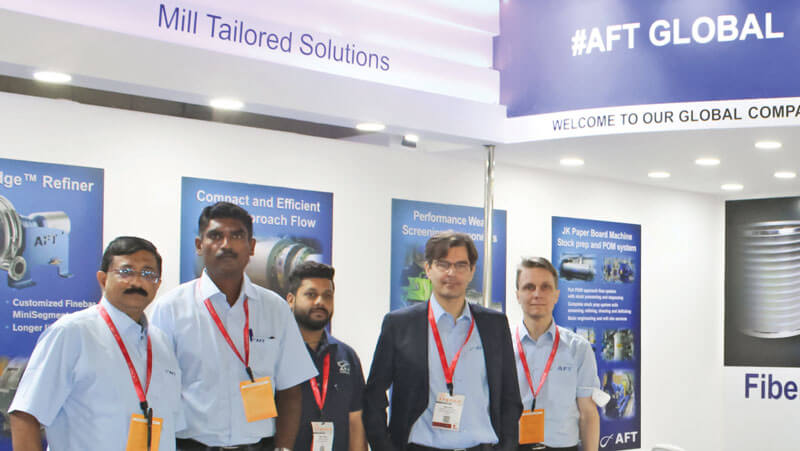 Thus, we have been seeing how the students were facing challenges without books and this is why we came up with digital products. In a few European countries like Spain, digital educational resources have always been a part of the curriculum. But the fact is that there is a very lesser usage and popularity of digital-only products. The products which have become successful today are the mixed-medium products, which are print + digital. Thus, with regard to the education and publishing industry, this has certainly been the 'new normal', which means that we would not probably continue the way we were doing before. The way forward is going to be a mix of print and digital.
And I think, very clearly, our industry is going to reach the pre-COVID levels either this year or next year, and will probably surpass that in 2024, because of the changes like New Education Policy and National Curriculum Frameworks (NCF) which is going to come about. Hence, I see a huge demand for print mediums in the future. Having said that, digital will become a key component. While there are immense challenges in the digital medium with regard to school learning as to how to engage students in digital media outside of schools. Thus, it is still a challenge which we need to address. I would like to say that the print medium is going to play a critical role in K12 education. This is the way the educational publishing industry has been progressing.
However, there are other components of education like test prep which have grown significantly over the years. Moreover, in higher education, we will see an impact in the requirements of print mediums because where the learner is aged above a certain level, can have flexible learning patterns, and their pedagogy can move online quickly."
Mr. Pawan Agarwal, Managing Director, Naini Papers Ltd. (NAINI) concluded the session highlighting that while there might not be much to explore in the education sector, there are other sectors that would see huge demand for paper and paper products in the coming future. He said, "Somebody said that 'bigger the crisis, higher the opportunity'. That is always true, but we need to start preparing for the crisis, before it happens. The kind of technologies that we invest in always pays. That has been a key learning from this recent crisis. It is true that markets have grown to become a lot more volatile, and there is a feeling of uncertainty and anxiety in the market. Bad news comes in, and markets drop, and this is our own market dynamics.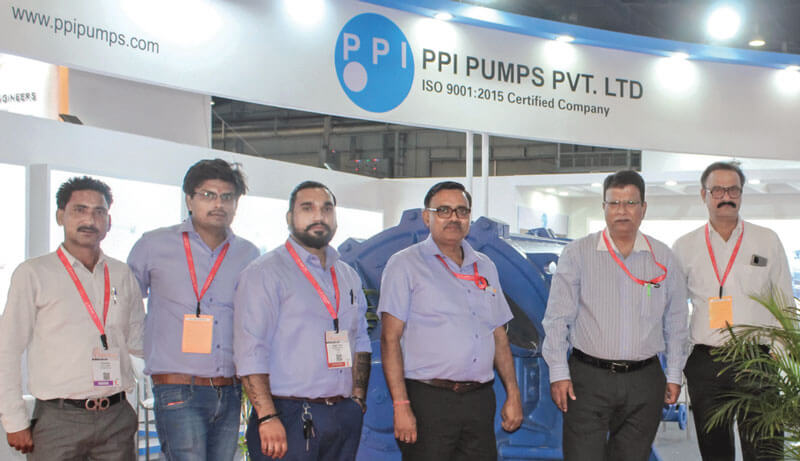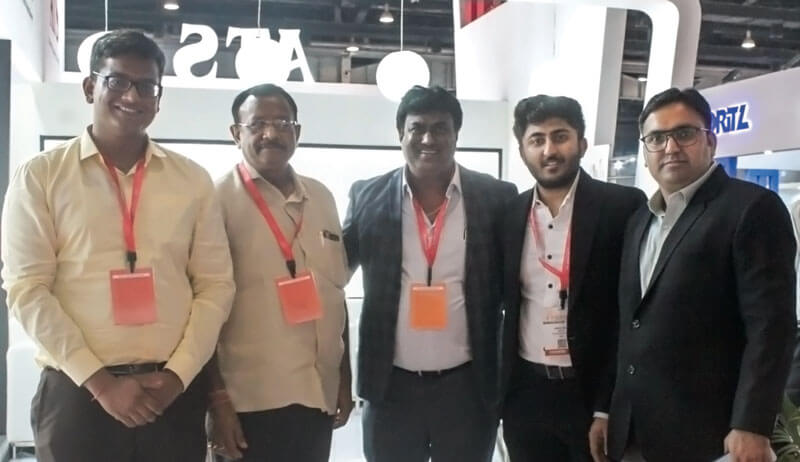 Post-pandemic, we won't be able to be what we were before the pandemic – this has been very clear since the early periods during the advent of the pandemic. Moreover, for the fine papers market, the takers are going to be reduced by half. It is not just the school learners who are buying paper in the forms of books and textbooks, but also the offices, and other segments. The new generation is not easily going to shift to books and print mediums and notebooks, and it is the harsh reality. This is with respect to the market of fine papers.
However, the demand for other products, such as – tissue papers in the hygiene segment is going to go up. We have to find more applications of paper so that it can replace other substrates, for instance, plastics. Also, the demand and application of paper as a substitute to plastic, is going to expand and grow further. In the last two-three years, the market demand for every other industry segment, in the paper industry, has gone down except the packaging grades.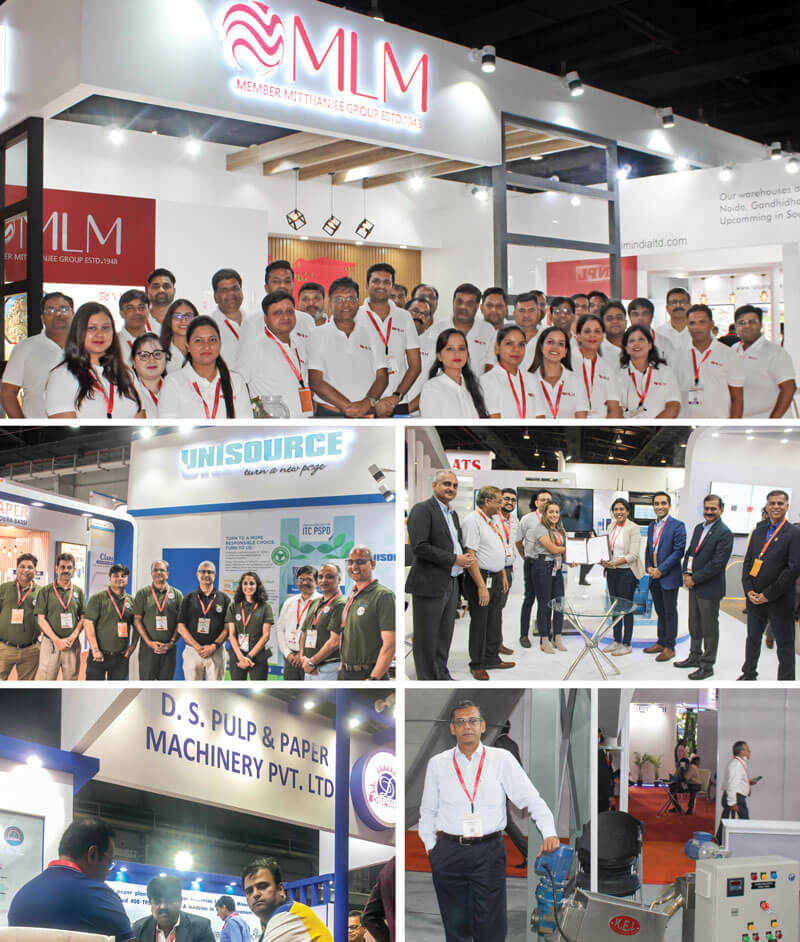 Notably, the right kind of technology, the right kind of people, and the right kind of mindset are the most important factors in the industry. Also, we have to be really innovative in terms of our product quality and should look for ways to improve our logistics and supply chain in the industry."