Schumacher Packaging has acquired the entire Fabryka Papieru Myszków site and will rebuild the former newsprint PM to recycled containerboard production, startup scheduled for 2019.

December 5, 2016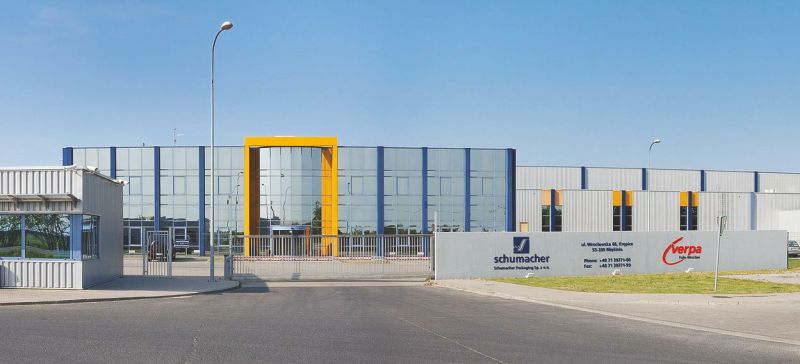 Germany's corrugated packaging company Schumacher Packaging is going on with its capacity expansion plans in Poland. Following the acquisition of an idled paper machine from the former Polish newsprint manufacturer Fabryka Papieru Myszków in March this year, the company has now acquired the entire Myszków production site, including power plant and sewage treatment facility.

Schumacher Packaging plans to rebuild the newsprint PM to produce 250-300,000 tpy of testliner and recycled fluting (Wellenstoff) grades. Production startup of the recycled corrugated case material material is scheduled for 2019.

Schumacher Packaging will invest some EUR 100m in capacity expansion in Poland which is meant to increase the group's "in-house paper production" and "safeguard the future." "The paper market is subject to strong price fluctuations. They could not be passed on to the market, especially in the last three years. In future we will be able to compensate for this volatility much better. Since we are improving our delivery capability, we are also securing further growth opportunities," said Björn Schumacher, managing director of the company.