Valmet has developed the Valmet Brown Stock Analyzer. The technology helps in better pulp quality analysis and its Kappa measurement capability ranges from 9 to 120. It uses advanced optical measurement technology to analyze the pulp Kappa number.
Jun 7, 2023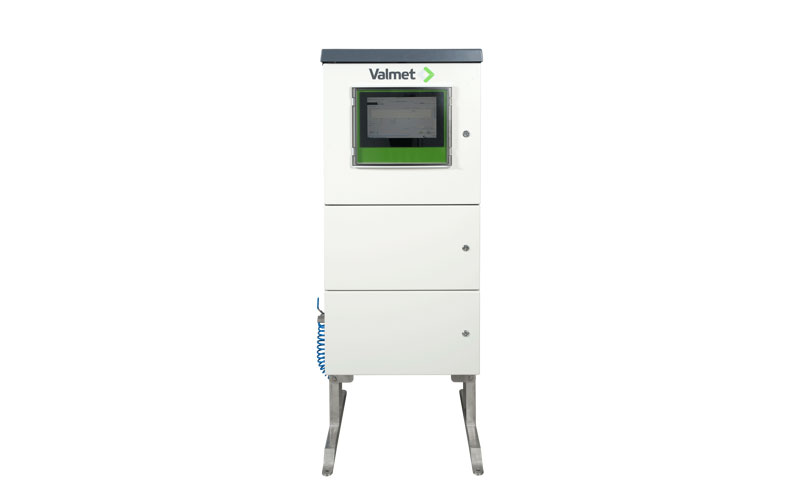 Valmet has developed Valmet Brown Stock Analyzer to complement its online pulp quality analyzer family. The analyzer provides high analysis frequency for digester and brown stock washing control in kraft pulping. It is the most robust Kappa measurement for high-yield and brown pulp, designed to measure the coarsest pulp starting from the cooking blow line. The Kappa measurement range is 9–120.
Watch: JMC Paper Tech Launches New Subsidiary JMC Papers
Valmet Brown Stock Analyzer utilizes a well-proven sampling technology to extract a pulp sample and transport it to the analysis unit, where the dissolved lignin is thoroughly washed, and the pulp Kappa number is analyzed by advanced optical measurement technology.
The pulp sample handling principle minimizes water consumption, ensuring effective opera­tion even with high shive content pulps. A low number of moving and wearing parts minimizes the need for maintenance. The user-friendly analyzer design keeps operators away from the harsh process environment, ensuring that laboratory sampling is carried out in a convenient and safe loca­tion with the automated built-in laboratory collector. Only the process sampling device is connected to the pressurized pulp process.
Also Read: Stora Enso Contracts FMW Industries to Supply 4 Fully Automated Bale Handling Systems for Oulu Site
Mr. Timo Laurila, Business Manager, Pulp and Energy Analyzers, Automation Systems, Valmet, shared, "This is the only analyzer in the market with dual sampling points for blow line Kappa, before and after refining. Accurate and frequent Kappa profile ensures superior process control and enables the mill to optimize cooking parameters, resulting in better yield and pulp quality," says Timo Laurila, Business Manager, Pulp and Energy Analyzers, Automation Systems, Valmet.