The composite covers – Nanotek and Nanorok by Zenith have been designed for soft calendars and hard presses, respectively. With features like resistance to wear and chemicals, their use increases the life-span of the calendars along with a number of other benefits for its users.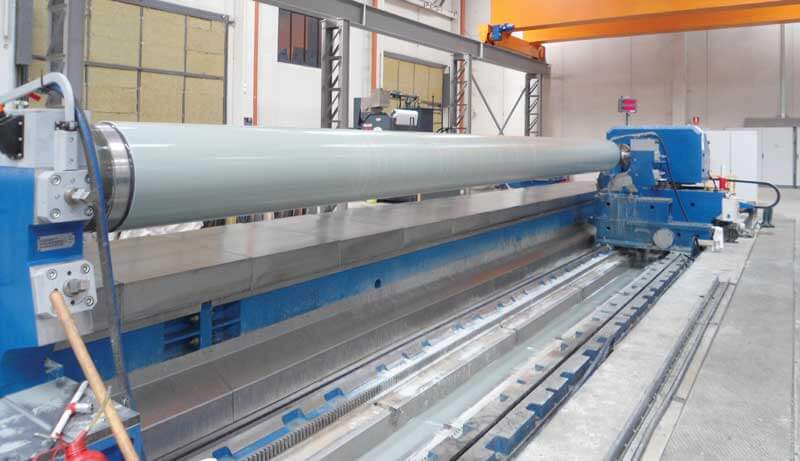 Zenith Rubber Pvt. Ltd. has launched a new range of composite covers in collaboration with Austria-based Skapa e.U., for the soft calendar presses and hard calendar presses respectively.
Nanotek has the ability to withstand exacting working conditions for the soft calendar presses including – soft calendar, super calendar, multi-nip calendar, and mat on line calendar. Thus, it makes for a great choice of composite covers. Since the raw material used and the method of manufacturing results in an exceptional quality of finishing, there are no differences in surface texture or in processing paper. Due to the low level of porosity of Nanotek, achieving excellent surface finishing is albeit easier. Moreover, the cover has excellent wear resistance ensuring the durability of the calendar.
Watch: Evolution of Paper Based Packaging
The other interesting product – Nanorok is a composite cover for hard presses, which can also operate effectively in the most demanding operative conditions. It is recommended for a range of presses, including – a hard press (wet environment), central press, hard-size press, and shoot press. The raw materials used as well as the efficiency in manufacturing enable the user to get a very good finish on their products. With this cover, all types of blades can be used while the life span is also increased and the good condition of the surface roughness and the press is maintained.
Also Read: Zenith Rubber: Bringing in Indigenously Manufactured PU Covering Rollers for Indian Paper Industry
Moreover, Nanorok is resistant to a number of chemicals that are commonly used in the pulp, paper, and paperboard industry, including – alcohol, acetone, acid chemicals, etc. It is also resistant to short exposures to oil and diluted caustic solutions. Endowed with the ability to improve resistance to abrasion, it can significantly increase the lifetime of the presses.
With its plants at Noida, Neemrana, Vapi, Ahmedabad, Bengaluru, and Vietnam, Zenith Rubber Pvt. Ltd. has been supplying indigenously manufactured rubber rollers to the industry for more than 40 years.