With a recent upgradation worth Rs. 240 million at its downstream box making facility, SIPM is further planning on a new mill to be taken up during the year 2016-17 to start-up in September 2018. Besides, the company is planning to install/acquire a new strategically located box plant.
The South India Paper Mill Limited (SIPM) has a paper manufacturing unit and a corrugated packaging division that are aimed to deliver high-quality products and bring the company closer to its end-users. In July 2016, the company has installed a 300 MPM Corrugator (BP Agnati srl, Italy) to upgrade its downstream box making facility. The company is also adding a new Bobst Flexo Folder Gluer worth Rs. 100 million in this facility to bring up the capacity to about 3500 MT/month.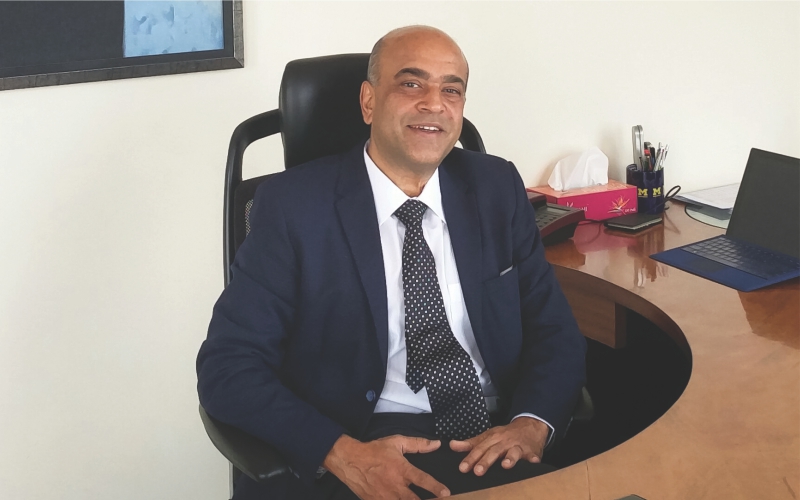 Paper Mart recently had a brief interaction with Mr. Manish Patel, Managing Director, South India Paper Mill Limited to know more about the company's take on major packaging segment trends, its investments and future plans. Excerpts:

Industry is changing in every aspect, be it paper manufacturing, trading, or converting. What are your observations? Share your suggestions for a healthy evolution.

In my view, changes in the paper industry, particularly in the packaging segment, include kraft paper, corrugated case raw material and duplex/ folding box board, which are being driven by the evolution of the downstream converting industry.

In the kraft paper market, which I am more familiar of, the removal of SSI reservation in 2007 for converting units is a major factor driving the change. The SSI reservation between the late 1960s and 2007 resulted in a highly fragmented market with many small convertors scattered all over the country. The investment capital of Rs. 1 crore in plant and machinery also resulted in an overall production base characterized by low tech and low productivity equipment. Such equipment places very little demand on the quality of kraft paper and consequently has resulted in a paper supply base which was characterized by low technology, low capacity, and low investment paper mills mainly catering to regional demands. Today, there are about 400 kraft paper mills in the country that supply an estimated quantity of 48 lakh MT/annum.

Over the years, the fiscal concessions to smaller mill capacities using recycled/unconventional raw material, and a broken tax credit chain to end consumer products, have majorly contributed to the industry structure we see at present. The indirect tax structure has evolved over the years with a de-linking of tax rates from capacity and type of raw material. The converting industry that was exempted from excise duty has also been brought under the umbrella of CENVAT bringing more players into the organized segment.

At the same time, brand owners for FMCG products are modernizing, automating, and scaling up owned facilities for manufacturing products, some of which were also reserved for the small-scale such as bakery products. This trend and a wider distribution of manufacturing facilities nearer to markets are likely to pick up momentum with the introduction of GST soon.

Paper grades are being developed by some mills to enable the manufacture of stronger and lighter boxes. All these developments are placing new demands on the quality of the paper packaging material, driving the entire industry, from paper to converted product, to a higher level. There is also a trend of consolidation in paper converting capacity in the country as faster and more productive corrugators and converting equipment are being installed. The capacities for kraft paper production are also being modernized and scaled up. The role of the middlemen, which in the past was vetting of credit risk for individual buyers and supply of trade finance in the trade chain, is quickly diminishing as converting capacities increase and the mill's direct link to large convertors strengthens.

We estimate the growth of the market for corrugated case raw material to be around 10 percent per annum in the near term. This could increase if new high potential segments such as produce and e-commerce pick up rapidly. The largest segment is boxes for FMCG (including alcoholic and non-alcoholic beverages), which is about 70 percent of the market in terms of paper tonnage consumed. The other major segments are consumer durables, garments, footwear and produce. Potential for growth in the produce and processed produce segment is tremendous, but limited by a disorganized supply-chain and highly localized markets.

Paper convertors are of the view that at times paper mills are opportunists with regard to price revision. Please comment.

A survey of the paper industry has shown that kraft paper mills in India presently are working at 60 percent capacity utilization in the Southern region. The situation may be quite similar in other parts of the country. The market is extremely fragmented and there is no scope for cartelization. This is because of over capacity in the industry. This has led to intense competition and price undercutting among various kraft players resulting in poor bottom lines. Under such circumstances, paper mills try to make their investments viable by price changes on the back of raw material price increases or by collective shutdowns to restrict available capacity. Given the situation, such actions cannot be called as opportunistic but are in a nature of attempt to survive. Having said that, I must also state that market forces always prevail and prices cannot artificially be held up for long.

What kind of product classification and marketing strategy should the Indian kraft paper manufacturers adopt?

As an organization, we believe that the only viable strategy is providing value to the convertors and further in the supply-chain, all the way to the brand owners. This means manufacturers of kraft paper have to produce efficiently, cost-effectively, and consistently the quality grades that minimize wastage in conversion and have high strength to weight ratio in the end products. There is a trend towards redesigning of boxes to shift the focus from bursting strength to box compression strength (ECT/BCT). This calls for a paper that can deliver these specifications.

Do you see the Indian paper mills making efforts in developing new products and providing new paper solutions to the converting industry? How can mills serve customers better on the subject?

Unfortunately, in our industry, specifications and paper combinations are set by the end users of corrugated packaging, often with very little involvement of even convertors. In this scenario, the feedback to mills are poor and, very often, mills have no idea of the application of their products in creating value for end users. There has to be close interaction between mills, convertors, and brand owners to improve the overall state of the industry and to build win-win solutions.

Where do you see the Indian packaging paper industry ten years from now?

Given the background and the current state of the industry that I discussed earlier, we expect the nascent consolidation to continue in both mill sector and converting sector. Larger capacities with superior product quality will dominate in both segments.

Efficiency is the key for any business. Have you taken any major steps in recent times in this area, especially with regard to water and energy consumption and improvising your company's environmental footprint?

The company has placed orders for a new effluent treatment plant from Paques BV, Netherlands. This plant is expected to be commissioned by March 2017 at a cost of Rs. 100 million. The plant has been specified to treat the current effluent stream for 100 percent recycling and also meet future requirement at the expanded capacity.

The company has recently invested in a 50 TPH boiler and an 11 MW steam turbine. This CBFC boiler and a state-of-the-art electro-precipitating system is designed to have a much better environmental footprint in terms of SOx, NOx, suspended particulate matter, unburnt carbon in ash and lower total ash generation. As a result, this ash is easier to dispose off.

Any recent or planned investment in expansion or upgradation? Please share details.

The company has upgraded its facilities at its downstream box making facility by installing a state-of-the-art 300 MPM Corrugator (BP Agnati srl, Italy) in July 2016 at an investment of Rs. 240 million. Further investment of Rs. 100 million for a new Bobst Flexo Folder Gluer in this facility will add to the existing high quality European origin converting equipment and bring up the capacity to about 3500 MT/month of light weight, high strength corrugated boxes. This machine is expected to enhance the division's competitiveness in light-weight, high strength FMCG boxes with high efficiency, quick deliveries and low wastage.

The demand for better grades of container board is increasing due to the increasing quality requirements, upgradation of specifications by packaging buyers and the expected geographical spread in demand for packaging by FMCG and durable goods manufacturers with the implementation of GST. In order to avail the opportunities presented by these changes, work on a new state-of-the-art paper mill is planned to be taken up during the year 2016-17 to start-up in September 2018.

In order to service our existing FMCG customers over a wider geographical range, we are planning to install/ acquire a new strategically located box plant.