As a leading provider of optical brightening agents and other niche chemicals to the paper industry, Deepak Nitrite Limited has recently announced setting-up of a 200,000 MTPA phenol and 120,000 MTPA acetone manufacturing plant at Dahej, expected to be on-stream by end-2017.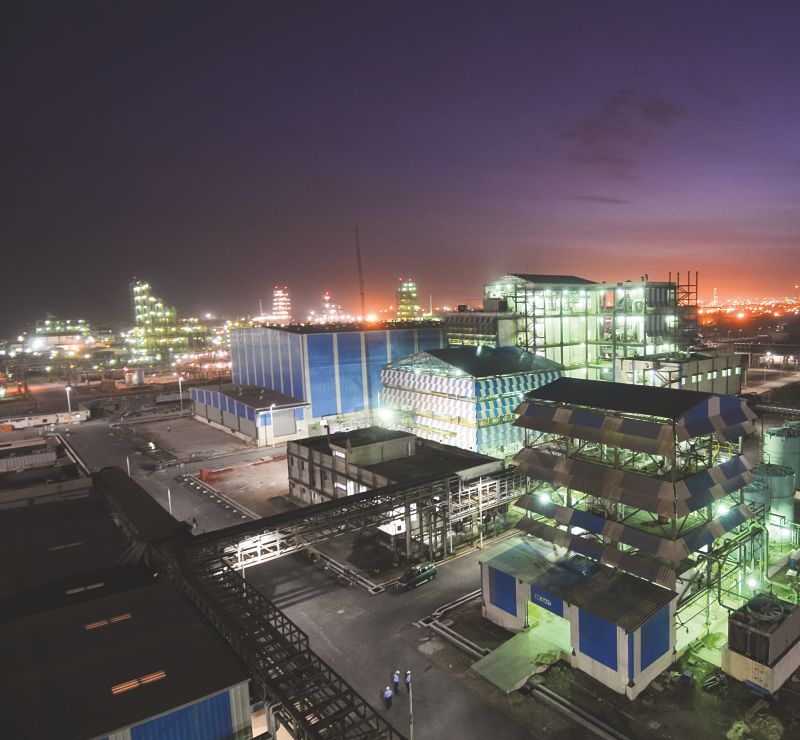 Deepak Nitrite Limited deals in a comprehensive range of organic, inorganic, and fine chemicals. This global supplier has world-class infrastructure facilities, R&D focus, and custom manufacturing expertise. With a turnover of about 700 million USD, it has built a strong presence in over 30 countries across 6 continents.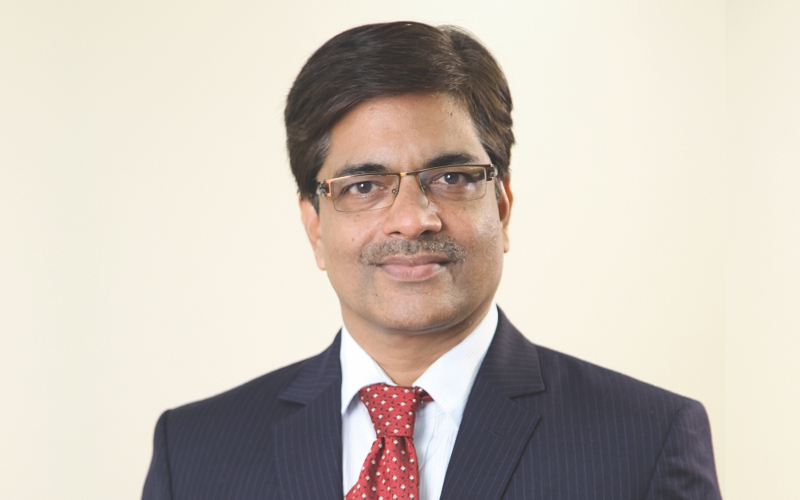 The company's strong adherence to safety, quality and sustainability is reflected in the efforts which make it an ideal enterprise, respected globally for excellence in quality and innovation. Recently, Paper Mart had a small conversation with Mr. Girish Satarkar, President – SBU – Performance Chemicals, DNL to know about recent expansions and other major developments at the company.

To start with, share with us the evolution of Deepak Nitrite Limited and in specific your offerings to the paper segment?

Deepak Nitrite Limited (DNL) is a leading chemical manufacturer with a broad portfolio of organic, inorganic, fine and specialty chemical products that find application across several end-use industries such as agrochemicals, pharmaceuticals, fuel additives, colorants, rubber, paper, textiles and detergents. Established in 1970 by Mr. CK Mehta, a first-generation entrepreneur, DNL enjoys market leadership in India in its core products such as sodium nitrite, sodium nitrate, nitrotoluenes and xylidines.

DNL has delivered rapid growth, going from Rs. 500 crore in 2009 to Rs. 1330 crore in 2016. DNL is organized into 3 business verticals – bulk and commodity chemicals; fine and specialty chemicals; and fluorescent whitening agents. It has also recently announced the setting up of a 200,000 MTPA phenol and 120,000 MTPA acetone manufacturing plant at Dahej which is expected to be on-stream by end-2017. DNL has secured a market leadership position in the Indian paper segment for optical brightening agents within 3 years of commencing operations. In addition, DNL also manufactures some specialty chemicals for niche applications like thermal paper.

How was the idea for a Greenfield project for OBA in Dahej mooted? What is the current status of the projcet?

The thought of setting up a Greenfield project for OBA was first conceived in 2011. The primary reason was the scaling down or closure of European manufacturing capacity in OBA. As a result, most of the global capacity was migrating to China, increasing the supply risk for the Indian paper manufacturers. DNL was already present in a key intermediate for OBA and it was a natural extension of our value chain. DNL is a fully-integrated manufacturer of OBA going back to toluene and this enables us to provide a far more reliable supply visibility to our customers.

All the application segments of OBA – paper, detergents and textiles are witnessing strong growth, driven by macroeconomic and demographic factors. As things stand, we have already established a leadership position in the paper industry in India. We are making good progress in key export markets, particularly in Asia. We are focused on developing new products and building an expertise in paper technology so as to create more functional value for our customers.

Cost reduction, better quality and enhanced efficiency are the common demands of the businesses today. What efforts your company is making on this front?

Well, I think it is myopic to think about cost reduction, better quality and enhanced efficiency in isolation. For performance products such as those made by DNL for the paper industry, the key is to understand and solve the specific problems faced by our customers – be it supply chain reliability, product compatibility with other paper chemicals or simply higher functional performance keeping the end-user in mind.

Our fully-integrated value chain provides higher supply reliability, letting our customers focus on other strategic aspects of their business. As you might have witnessed lately, geo-political tensions can easily threaten global supply chains. Our emphasis on building application expertise is allowing us to come up with new product offerings that address different functional needs. We are confident that the investments in technology and product development over the past 2-3 years will enable us to strengthen our market position in the coming years.

Your views on the Indian pulp and paper industry. What trends do you foresee for this industry in the future?

The Indian paper and pulp industry has faced challenging times in recent years with slower growth coming from increased digitization. However, I believe there's significant opportunity to grow through a focus on specialized high value applications. Volume growth might not be in line with GDP growth, but value growth is certainly possible as paper manufacturers are forced to grow out of a commodity mindset.

From the input point of view, paper is an energy intensive business and the overall subdued levels of energy cost have supported business profitability. However, incumbents can no longer take growth as a given and will need to reinvent their offerings keeping the customer in mind. And that is where chemical suppliers like DNL are well positioned to grow beyond being a transactional supplier to a partner in value creation.

What challenges and opportunities do you foresee in Indian market for Deepak Nitrite?

In the Indian paper market, I think the biggest challenge will be the ability of our customers to achieve volume growth. Given that our capacity is of a global scale, we might not be able to retain high capacity utilization by concentrating on the Indian market alone.

Another challenge could be a tendency of Indian customers to focus on unit price reduction to remain profitable. I have always been a strong advocate of customer value-based approach to business and believe that sustainable businesses need to really focus on value creation rather than cost reduction. If there isn't a significant growth in volumes, industrial rivalry and price competition in paper chemicals might intensify. However, our focus on in-house capability building in application technology should enable DNL to continue growing profitably in the Indian market.

Strong R&D focus has led to in-house development of new product applications and understanding customer preferences. How you go about it?

I think new product development through a focus on R&D needs to be tightly coupled with an up-to-date understanding of customer preferences. This means R&D should not work in isolation, but in close collaboration with business development and marketing teams. It is important to keep the teams focused on solving specific problems faced by the customers. At DNL, we achieve this by making cross-functional teams that target development of specific functional attributes.

Periodically, I review the portfolio of projects being pursued by R&D to ensure that their time is being productively utilized on projects that can create business value for our customers. Further to this, we also have a dedicated and qualified team of paper-technologists, which continuously serve the customer needs and preferences.

Manufacturing of quality products, which ensures safety for environment and consumer, needs extensive research and development. What milestones does Deepak Nitrite desire to cover in this context?

Our foremost vision of deploying our R&D team towards global sustainable environment, consumer health and safety has helped us to undergo our product assessment, which meets novel standards that are safer for people and gentle for environment. We are amongst the only 18 Indian companies to be accredited with the Responsible Care Certification. Further to this, we have our OBA products which qualify ECO PASSPORT by OEKO-TEX® certification, GOTS certifications, FDA approvals in Tetra Sulpho category, BFR certifications & REACH registrations.

Our R&D team has recently developed a novel product 'DeepWhite Super EFD' which is urea-free, high concentrated, Di-Sulpho liquid grade product. It is environmentally friendly, results in effluent with appreciably lower nitrogen content, is user friendly, has no ammonical smell, also helps to lower the transportation cost by virtue of high concentration, gives higher value for money and provides reduced carbon footprint.