The Cortec CorShield VpCl-146 Reinforced Paper has a moisture barrier that acts as a barrier against moisture. Due to the characteristics, the packaging paper is easily adaptable to a number of packaging applications.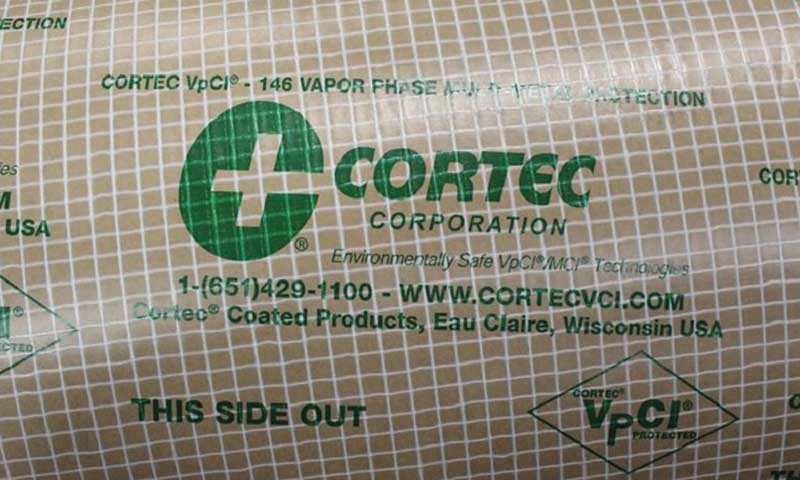 Cortec has introduced CorShield VpCl-146 Reinforced Paper, which ensures tear protection for heavy-duty, and puncture-prone packaging applications. The packaging paper has a moisture barrier, and a proprietary invisible corrosion inhibiting layer.
As per the information shared by Cortec, one of the major challenges for metal manufacturers and finishers is corrosion during shipping and storage. Also, the Vapour phase Corrosion Inhibitors (VPI) in the coating vapourise and form protective corrosion inhibiting barrier on metal surfaces wrapped inside the paper.
Watch: Evolution of Paper Based Packaging
With respect to tear resistance, the CorShield VpCl-146 Reinforced Paper provides excellent tear resistance, especially when packaging oddly shaped metals or those with pointed or sharp edges.
Furthermore, the CorShield VpCl-146 Reinforced Paper has a moisture barrier that safeguards it against moisture, making it suitable for protecting packages that are subjected to harsh and high humidity environments. The paper is also suitable for packaging parts that are covered with grease or processing oils that could leak through or break down the standard paper.
Owing to the characteristics of the Reinforced Paper, it is easier to adapt to a number of packaging applications. This includes coils, wire reels, raw and machined forgings, castings, sheet metalwork, springs, fastenings, nails, and electrical and electronic components.
Also Read: BASF Develops Label Adhesives to Help Ease Recyclability of Paperboard Packaging
At the beginning of the year, the company had introduced a new recyclable speciality film – EcoSonic VpCl Static Dissipative Stretch Film. The solution is for applications where static discharge could result in dangerous packaging conditions.