France based Fibre Excellence Provence mill has inaugurated its BioWatt green electricity turbine, a project commissioned in 2021. The project entails an investment of EUR 53 million and is a part of the site's EUR 180 million investment plan.
June 8, 2023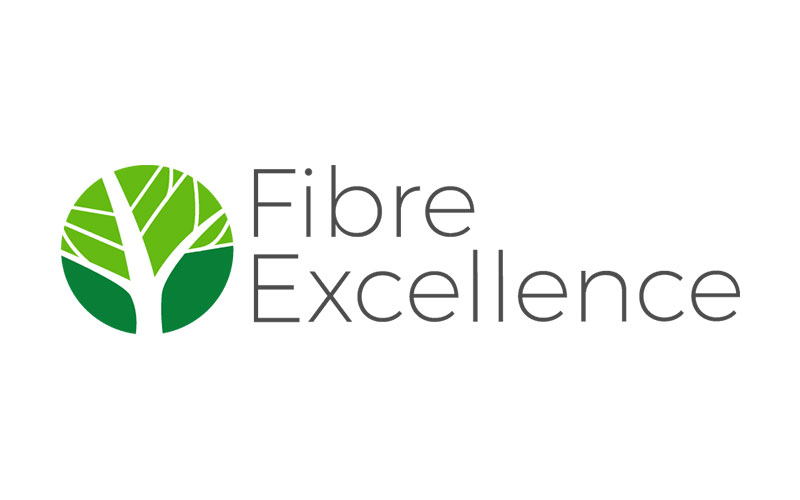 Fibre Excellence Group, France, Provence mill inaugurates its BioWatt green electricity turbine representing EUR 53 million investment of the group's overall EUR 180 million investment plan. The BioWatt project was commissioned in the summer of 2021 and the turbine took 18 months to complete, from delivery to installation and commissioning.
The project will support the existing cogeneration boiler, equipped with a steam turbine twice as powerful as the existing one (25 MW), to increase the overall electrical production capacity of the Fibre Excellence Provence site by 50 percent. The implementation of the BioWatt project will enable the plant to accelerate its production of renewable energy to supply the region with biomass electricity and make better use of wood residues from pulp production, as part of a circular economy. The excess power will be fed back into the public grid in Tarascon, thereby boosting the region's energy independence.
Watch: JMC Paper Tech Launches New Subsidiary JMC Papers
The overall EUR 180 million investment plan is aimed to bring the site up to the highest industrial and environmental standards, and thus ensure the plant's long-term future. Since 2019, the company has improved its environmental footprint, with emissions down by 90 percent for SO2, 99 percent for H2S, and 91 percent for dust on the plant's main equipment. The mill is looking forward to the completion of major projects over the coming months and years:
New odor-reduction facilities are currently in the final stages of adjustment.
The quality of the water returned to the river will be enhanced by improved filtration and the construction of stormwater retention basins.
By 2025, an oxygen de-lignification plant will bleach pulp with oxygen, drastically reducing the use of chemicals when the mill resumes production of bleached pulp. The installation will enable the mill to position itself in the production of "fluff" pulp, used for sanitary products (e.g. diapers), which is currently entirely imported into the European market.
An inauguration ceremony was held for the same, attended by Mr. Christophe Mirmand, Mr. Renaud Muselier, and Mr. Fabien Bouillard.
Mr. Jean-François Guillot, President of Fibre Excellence, comments, "We are very proud to inaugurate a major milestone in our plan to transform the plant, made possible by the commitment of all our stakeholders. The BioWatt project will enable us to accelerate the production of renewable energy for the benefit of local communities. Reducing our environmental footprint and maintaining high safety standards are our top priorities, and we will continue to work relentlessly on our modernization."
Mr. Christophe Mirmand, Prefect of the Provence-Alpes-Côte d'Azur region, Prefect of Bouchesdu-Rhône, declares, "The cogeneration equipment we are inaugurating is an integral part of this investment plan, and by contributing to improved energy performance for the company and greater production reliability. It is also helping to maintain this strategic industrial complex for the Tarascon and Pays d'Arles area, in economic and employment terms, but also for the upstream French forestry sector. We are therefore delighted by this concrete proof of Fibre Excellence's commitment to maintaining production facilities and modernizing the Tarascon plant."
Also Read: Holmen Iggesund's New Future Packaging Department to Develop Sustainable Packaging Solutions Replacing Plastic Packaging
Mr. Renaud Muselier, President of the Provence-Alpes-Côte d'Azur Region and Deputy Chairman of Régions de France, stated, "Since 2016, we have made industry a priority, by being the leading partner for businesses. Fibre Excellence is a nationally-renowned company for which we have mobilized EUR 3 million euros of aid with the State in 2022. Today, we are delighted to be here with you to inaugurate the BioWatt turbine, which will accelerate the production of renewable energy. This project is essential to the decarbonization of industry."
Mr. Fabien Bouillard, Deputy Mayor of Tarascon-en-Provence, expressed, "The French government wanted to support these investments in 'green' energies to accelerate the production of renewable energy at the Fibre Excellence Provence site and thus contribute to national energy sovereignty. I would like to pay tribute to the considerable financial efforts made by the management of Fibre Excellence in 2021 to increase its energy independence while reinjecting surplus production into the Tarascon power grid."