With this project, Shanying once again affirmed the long-term cooperation between Shanying and Kadant Fiberline China, which has already supplied several complete new lines for its various other paper machines and rebuilt several OCC systems for Shanying.
October 22, 2020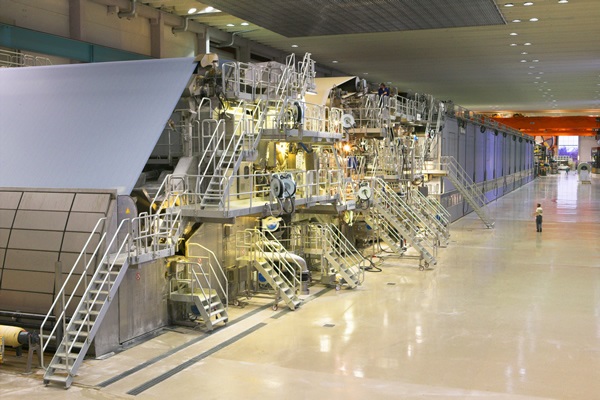 Kadant Fiberline (China) Co. Ltd., a subsidiary of Kadant Inc., has announced that it has successfully started up the OCC system at Shanying International's Jingzhou mill.
The new line is equipped with a Kadant recycled fiber processing system and an approach flow system with a design capacity of 400,000 tons per year. Shanying uses domestic recovered paper as raw material and manufactures 60 to 110 GSM corrugating base paper from the finished pulp. The innovative technologies and equipment supplied by Kadant Fiberline China enable excellent stock quality and yield significant savings in energy consumption. Dubbed PM23, the paper machine features a trim width of 7.8 m and a design speed of 1,300 MPM.
The OCC line features pulping loop automation, an automated grapple hoist, ragger, and rag rope cutter. The new line is designed to:
Improve productivity
Provide the mill with modern pulping operations and controls
Use encoders for absolute positioning
Permit full DCS access to all parameters, functions, and alarms
"We are pleased to have been selected by Shanying and to supply a proven OCC system and related equipment for this modernization projects," said Peter Ma, vice president of sales and marketing of Kadant Fiberline China. "Our expertise in recycled fiber processing position us well for projects such as this where product, process, and controls integration are required for maximum uptime, production, and quality. Customers continue to recognize Kadant products and technologies as highly reliable in demanding applications."
The successful business cooperation as well as the excellent performance of recently installed technologies were the decisive criteria that persuaded Shanying to trust Kadant Fiberline China once again.