The Schumacher Packaging Group has achieved an annual turnover of EUR 1.2 billion, nearly 40 percent higher than the previous year. The company attributes general market trends, acquisitions, and EUR 700 million investment in an energy-extensive programme as major drivers of this achievement.
May 2, 2023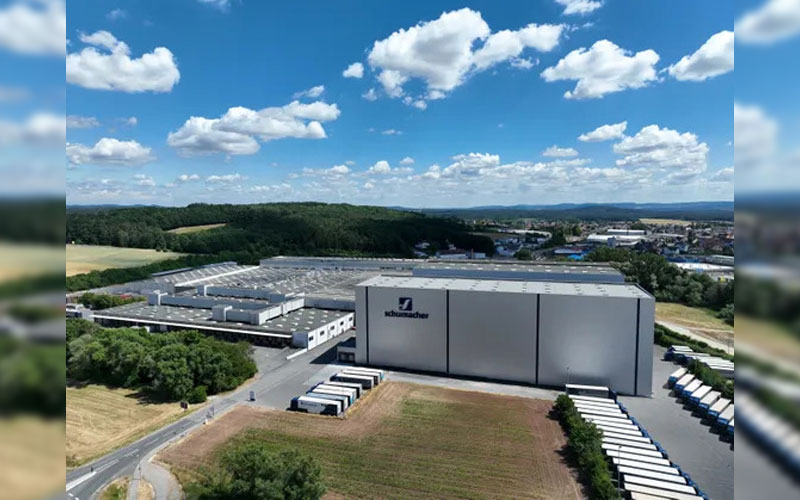 The Schumacher Packaging Group has achieved a turnover of EUR 1.2 billion, nearly 40 percent higher than the previous year's turnover, despite high volatility and difficult economic conditions in the world markets. The major contributors to this growth were the acquisition of additional plants and the development of new product fields to meet the demand for plastic reduction, especially from the food industry, but also from online retail.
The group has significantly increased its production and processing capacities by acquiring the Kaierde board mill, the majority stake in the Italian corrugated base paper manufacturer Cartiere Modesto Cardella SpA, and the Leipzig Land GmbH board mill. Moreover, a EUR 700 million investment programme to make energy-intensive production increasingly independent of natural gas was also brought forward last year.
Watch: JMC Paper Tech Launches New Subsidiary JMC Papers
Mr. Hendrik Schumacher, Managing Director of Schumacher Packaging, shed light on general market trends, "The turbulent year led to less consumption and caused the demand for corrugated and solid board packaging to shrink compared to the previous year. Nevertheless, the trend towards paper-based packaging and intelligent combination products continues among manufacturers and in the trade." Meanwhile, the food industry proved to be crisis-proof regarding packaging last year. The company's product innovations for plastic reduction and avoidance with bio-based protective barriers, such as trays for fruit, vegetables, and other foods, were in high demand.
Mr. Björn Schumacher, the company's leader, commented, "Last year, our top priority was to secure supplies to our customers. We succeeded in this because, as a family-run company, we act very flexibly and quickly and have made courageous investment decisions – especially in our own paper production and the expansion of renewable energies."
The company is also developing paper-based solutions for polystyrene parts in packaging, which can even be used for sensitive and heavy electronic products. In areas where plastics still have their place due to their technical properties, the packaging specialist is developing intelligent combination products together with its joint venture partner Verpa Folie.
Also Read: BTG's SurfMAXTM Improves Containerboard, Specialty Grade Machines Globally
The new draft of the European Packaging Regulation (PPWR) was presented by the European Commission in November 2022 and intends to reduce the volume of packaging, ban overpackaging and further develop the circular economy in Europe, an objective supported by the group. However, the group is also critical of the regulation providing for the use of reusable packaging for household appliances and in non-food mail orders, even though, according to a recent study by McKinsey, these can cause up to 200 percent more emissions in online retailing.
Mr. Björn Schumacher emphasizes "Flexible solutions that reduce air in packaging are important to reduce CO2 emissions further. Packaging made of corrugated and solid board already offers many advantages in terms of volume reduction and material efficiency – across all industries. We hope that these important aspects will be taken into account for the elaboration of the PPWR." The company emphasizes this in its cooperation with the software provider Skrym.