Sofidel has launched Regina Pets, an eco-friendly paper towels especially designed for the pets.
April 18, 2020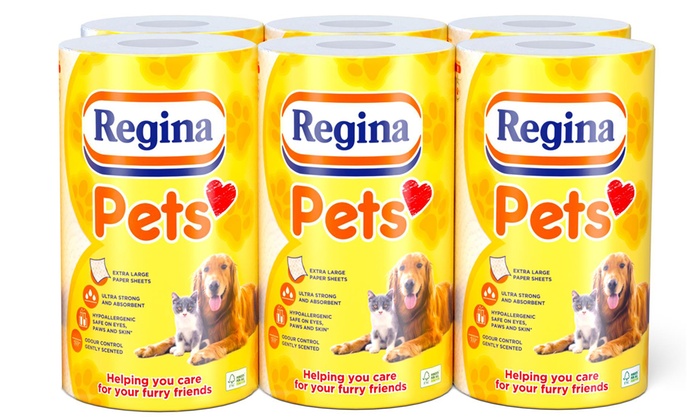 Hygienic, practical and eco-friendly. These are the benefits of the new Regina Pets paper towel designed for pet owners caring for their furry friends. The new product from Sofidel is an another example of Sofidel's commitment to offering innovative solutions to meet daily hygiene needs.
Nevertheless, there's a particular kind of composing support post is normally quite complicated and can't be provided by every one of the authors write. Today media is lively, powerful and impartial consequently you might gain loads of worth with this special profession. There are many websites where you happen to be able to encounter acceptable deal authors. By way of example, give authors.
Independent writing had been a favourite job offline and is getting highly wellknown the net markets, so take your pick and begin term paper writing. Publishing books may suggest dropping some money however it is possible to discover some publishers which will permit impartial authors to write their work. If you would like to compose a book, for certain you wish it to be available to an extensive readership and you may achieve this by publishing it. Obviously, you must understand your planned visitors also.
Ideally, the following traces will offer you some ammunition to handle author's prevent. Today, as an effect of computers and also the www, anyone can move on the web and avail of a comprehensive selection of tools to assist enhance their composing abilities. This application may supply you with the abilities of a fantastic editor.
Regina Pets is the alternative to a fabric towel or kitchen roll. From cleaning pets' paws before they come into the house or get in the car, to cleaning their fur after they've got dirty (and drying them if they're wet) or protecting the floors from stains and splashes from pet feeding bowls.
The product has extra-large three-ply sheets for greater strength and deeper cleaning. Another unique and exclusive feature is the embossed pattern on the paper, which depicts the paw print that is so typical of our four-legged friends.
Tested by independent laboratories for skin sensitivity and eye irritation, Regina Pets also uses a patented "Odour control" technology that eliminates unpleasant odours, neutralising them on contact with water.