Valmet's delivery is part of Sun Paper's new greenfield mill in Beihai, which will eventually have a total pulp and paper capacity of 3.5 million tonnes annually. The mill will be constructed in two phases over approximately five years.
April 27, 2020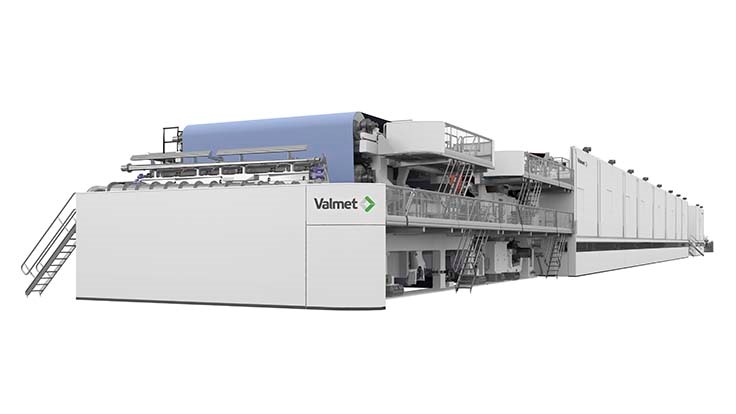 Valmet will supply a fine paper making line with stock preparation, an extensive scope of automation and a recovery boiler for Sun Paper in Beihai, China. Also, another stock preparation line for a different Sun Paper site will be supplied. The new high-capacity fine paper making line is designed to produce high-quality wood-free uncoated paper (WFU) grades, and the recovery boiler is designed for high power generation and environmental performance. The start-ups of the paper making line and the recovery boiler are scheduled for 2021.
Moreover requesting us to supply you with a trial outline, you may additionally make the most of our providers to modify whatever you've completed already. Resume templates induce one to really present your encounter within an unbending format that can make each candidate seem merely love every one other candidate. This really is determined by the homework principles you're asked to check out or the flexibility you might be permitted for your own composition.
Custom writing a professional letter is really a phrase that's been in use to get a fairly quite long time. Likewise, it's worth observing that a personalized article can't ever be recycled or reused. In such instances essay templates reach the saving of several such people.
One has to recall that it's not much like composing an article or an easy blog. All documents should be written withproper formating. Before beginning to create the thesis statement, make an abstract of your own composition and after that just take the primary idea that you will present within the composition to make your thesis statement. The thesis statement should discuss the home thought that you simply're going to present in your essay.
The recovery boiler order was included in Valmet's first quarter and the paper making line order is included in Valmet's second quarter of 2020 orders received. The value of the orders will not be disclosed. The total value of orders of this type and delivery scope is typically around EUR 130-150 million.
Valmet's delivery comprises a complete fine paper making line (PM 1) from stock preparation to parent roll handling and two winders with related air, chemical and process systems, and start-up packages for spare parts, consumables and paper machine clothing. Valmet's paper making line design focuses on machine runnability, which is one of the key factors in fine paper making.The stock preparation delivery for PM 1 includes stock lines for softwood, hardwood and BCTMP (bleached chemi-thermomechanical pulp), broke collection, stock mixing and an approach flow system. The stock preparation delivery for PM 39 at a different site is very similar to the delivery for PM 1.
The extensive automation package includes Valmet DNA distributed control system with process, machine and drive controls and conditioning monitoring. Also, wet end analyzers and Valmet IQ quality management system with profilers are included. With these automation solutions, the entire production process and the end-product quality can be optimized for maximized business results.
The 11,150-mm-wide (wire) machine produces wood free uncoated paper grades in the basis weight range of 50-100 g/m2. The design speed of the machine is 1,800 m/min, and it will produce 500,000 tonnes paper annually.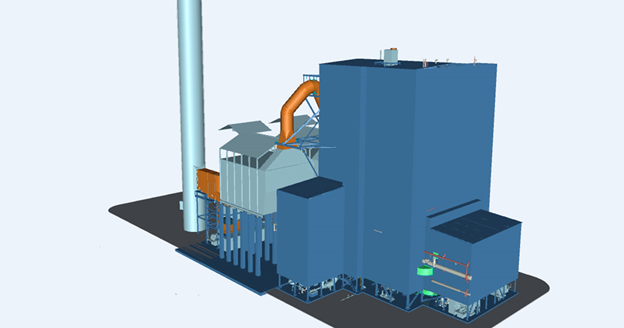 Valmet's delivery also includes a new high-power recovery boiler with a capacity of 4,600 tDS/d (tonnes dry solids a day). The recovery boiler has multiple high-power features, including multi-stage preheating of feedwater and heat recovery from flue and vent gases to combustion air. The boiler is designed to burn mill's odorous non-condensable gases and to fulfill tight emission regulations. The multilevel air system helps to optimize the combustion​ to reach low NOx and SO2 levels