ANDRITZ lamella evaporation plants have proven to be so successful among pulp-producing customers that major expansion in manufacturing has occurred three times over the last decade to keep up with the increased orders. The latest addition to lamella manufacturing will see a brand-new state-of-the-art facility starting up in China in the summer of 2022.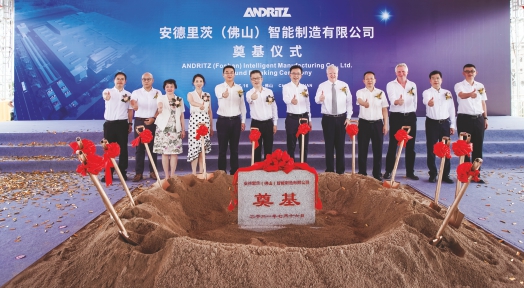 There are now some 450 references around the world for ANDRITZ lamella evaporation plants and the unique technology is extremely well received among kraft and mechanical pulp producers alike. To ensure quality standards are kept to absolute top quality, all manufacturing of lamellas is kept in-house at a specialist facility in Tiszakécske, Hungary, and a soon-to-be operational facility in Foshan, China. The new facility now doubles the original capacity of ANDRITZ lamella manufacturing.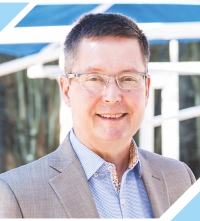 "Originally, the lamellas were manufactured in Finland, but as we received more and more orders a new location was needed," says Jarmo Kaila, Global Area Manager, Evaporation Plants, ANDRITZ. "Tiszakécske in Hungary was finally chosen, and it has proven to be the perfect location from which to serve our customers worldwide. The facility began manufacturing lamellas in 2009.
"Order volume has continued to increase ever since the first lamella rolled off the line in Hungary in 2009, and since then we have increased capacity at the site twice as the orders continued to come in. The new facility in China will help us to keep up with demand as well as to better serve our customers across Asia." And it's not just an increase in orders that ANDRITZ is experiencing; the size of lamella evaporation plants is also increasing. Sanna Semi, Vice President, Evaporation Plants, ANDRITZ, says, "There has been huge activity in the market recently, and plants have quickly risen in capacity in the last ten years from a maximum of 1,500 t/h to our biggest now at 3,500 t/h."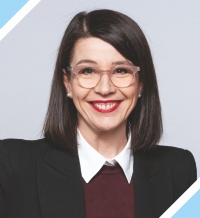 The Secret To Success
The secret to the success of the ANDRITZ lamella evaporation plants is down to the unique process benefits and easy and safe operation throughout their whole lifecycle. "Our lamella evaporators offer unique advantages that are ideally suited for the modern pulp mills," explains Kaila. "Our process solution is robust, achieving reliable and uninterrupted black liquor processing required by modern, single-line mills. Lamella evaporators also ensure that evaporated water that is returned to the process as condensate is clean, making sure it can be re-used and that no effluent is produced."
"Low vapor velocity inherent to our design is one important aspect for achieving full condensate re-use. In and of itself, it reduces liquor carryover, reducing COD load of the produced condensate. It also makes the system more tolerant to black liquor that has a tendency to foam, again ensuring that liquor carryover to the condensate doesn't happen even during slight upset conditions."
In the case of lamella evaporators, the liquid to be concentrated is on the outside of the heating surface, another major benefit for the high solids effects. "You simply put in some low solids liquid, ideally weak black liquor, and it washes away water soluble fouling with no need to shut down," explains Kaila.
Semi adds, "The unique benefits of the lamella evaporators in very difficult service have also proven popular outside our traditional black liquor evaporator service. For example, our customers in mechanical pulping and other industries use it for effluent evaporation; even difficult effluents can be recycled back to process so raw water use is reduced and emissions eliminated."
Watch: JMC Paper Tech Launches New Subsidiary JMC Papers

Technically Demanding Manufacturing Requiring Highly-Skilled Personnel
The detailed manufacturing methods that go into the making of ANDRITZ lamella heat transfer surfaces are a closely guarded secret and a result of decades of development work. The personnel involved in the manufacturing of lamellas have to acquire new skills. In Hungary, ANDRITZ operates a special school for welders since the skill set required for lamella fabrication is unique.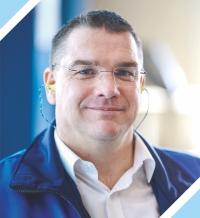 "We have a unique way of manufacturing the lamellas," says Kaila. "The process involves hydroforming of the lamella, using tools and machinery developed in-house. We only use the highest quality stainless steel, followed by a carefully designed fabrication process. During the hydroforming process we also proof-test each lamella in pressures that far exceed what is required in final use or for pressure vessel testing."
There are thousands of welds needed on each lamella, with a large evaporation plant with all effects adding up to millions of individual welds. Each weld must be perfect. To facilitate this, ANDRITZ uses the very latest in laser welding technology. "This is where excellent quality control and quality assurance are an absolute essential," says Kaila. "We have automated manufacturing as much as possible, but the human need here is vital. In fact, the skilled operators are still the very best quality control instrument in this process."
"Our personnel are skilled and highly experienced," says Róbert Csoke, Operations Director, ANDRITZ. "They can often be seen running their hands over the surface of the lamellas to look for imperfections, as well as being able to identify the quality of weld by the sight and sound of welding."
The New Foshan Facility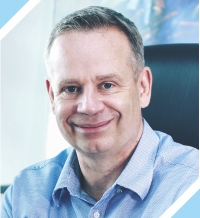 Due to the demand for more and more lamellas for ANDRITZ evaporation plants, investment into significantly higher manufacturing capacity was decided. The new location in Foshan, China was decided on due to its proximity to a wider Eastern customer base. The project is part of a new ANDRITZ (Foshan) Intelligent Manufacturing Co., Ltd, utilizing all the proven machinery, know-how, and decades of experience in the manufacturing of lamellas and supplementing it with the latest advances in manufacturing automation. The facility will be a close replica of the site in Hungary when it comes to quality manufacturing and accumulated expertise in the making of lamellas. "In Foshan, we have built a brand new facility leveraging the latest technology and automation, which will make it a truly state-of-the-art lamella manufacturing plant," says Kaila. "When it comes to quality and performance, we are leveraging our know-how and what we do in Hungary."
President of ANDRITZ China, Thomas Schmitz, states, "The global demand for ANDRITZ lamellas and evaporation plants is increasing and we are very proud to be expanding here in Foshan, China. In fact, the Eastern Asian and Chinese markets are particularly showing an increase in demand for our products, with China already being the world's largest producer of paper products and consumer pulp. It is logical that ANDRITZ expands lamella production here."
Also Read: Sustainable, Cost-Effective and High-Quality Tissue with HYBRID TECHNOLOGY
"The decision to invest into further lamella manufacturing capacity in Foshan was made after the first internal discussions were held in January 2021. The implementation of our new workshop had high priority. We are proud that within one year after the final green light for the new workshop investment was granted; we are now already in the test production phase of our first lamellas. This speed and progress is based on the very good cooperation between all involved parties."
"With our tried and tested experience in Hungary, and our brand new facility in China, we are now well placed and ideally located to serve our worldwide customer base for ANDRITZ lamella evaporators," concludes Kaila.