Foopak Bio Natura Cup stock is FDA-certified and meets the standards with the FTC's Green Guides for biodegradability and compostability.
January 21, 2021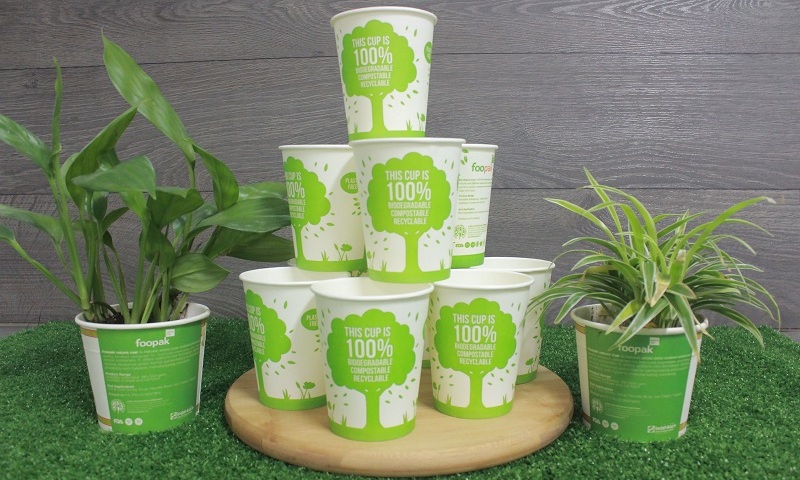 Asia Pulp & Paper (APP) introduces a plastic-free takeaway F&B packaging paperboard from Foopak Bio Natura, a perfect paperboard that fits the company's environmental friendly goals.
This paperboard is appropriate to be used in the innovative Butterfly Cup design, which will eliminate the need for plastic lids and straws. Moreover, Foopak Bio Natura Paperboard is 100 percent compostable, biodegradable and recyclable.
Also Read: Mondi Starts Up New Speciality Kraft Paper Machine at Štětí Mill in Czech Republic.
Suitable for hot food and beverages, Bio Natura Cup makes use of an innovative biodegradable water based coating, a sustainable alternative to petroleum based coatings. This eliminates the need for expensive plastic separation in the recycling process, which many recycling facilities are unequipped to handle.