Bearing is a high precision machine component and the most crucial part of any rotary machine. Selection, proper installation, lubrication, contamination control and maintenance of bearings are essential to ensure smooth and efficient functioning of a machine.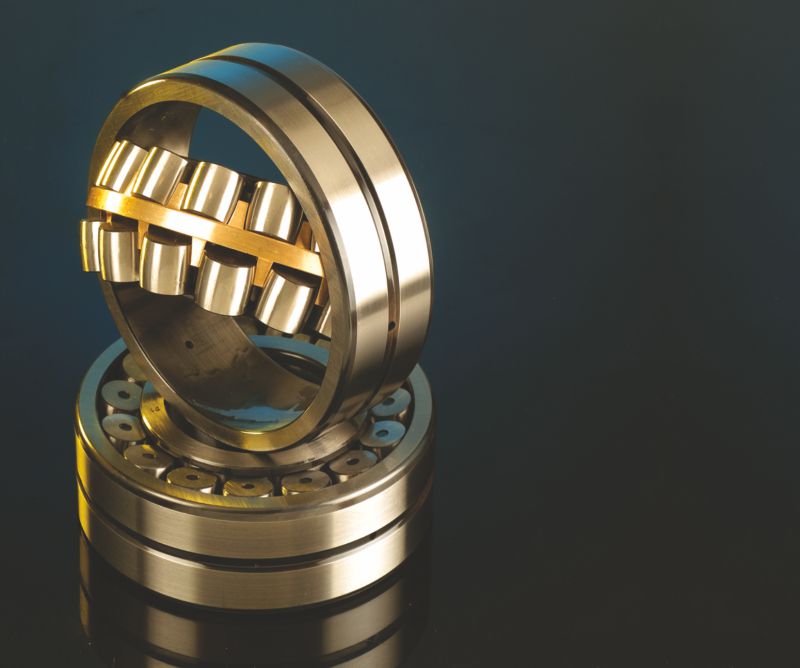 ZKL Bearings (India) Pvt. Ltd. is the Indian Associate of the internationally acclaimed ZKL Group of Czech Republic, founded in the year 1921, a producer of a wide range of bearings, bearing accessories, maintenance and lubrication products, condition monitoring instruments, etc. The 90 year old company has an extensive network of authorized distributors placed all across the country, adding value and providing solutions to industries all across India.

With the bearing industry passing through a highly competitive phase, ZKL maintains a large share in the European free market, with a constant endeavor for continuous improvement of technology and value enhancement.

With its head office located at Kolkata and regional offices present at Mumbai, Chennai, Kolkata and Gurgaon, coupled with an excellent presence of distribution network of over 58 authorized outlets, ZKL cover most of the industrial locations giving its customers the advantage of convenience.

Paper Mart recently had a pithy interview with of Mr. C. R. Chindalia, CMD, ZKL Bearings (India) Pvt. Ltd. to get updated on how a bearing is critical to smooth machine operations and what ZKL has to offer for the purpose. Excerpts:

To start with, tell us if there is something new at ZKL Bearings on the product side. Is there any new addition to your existing product portfolio?

In the bearing industry today, the only way a brand can survive is by constant innovation in technology and up-gradation of the product portfolio, and ZKL is no exception. Today, ZKL has added to its product range sealed spherical roller bearings along with split cylindrical and spherical roller bearings.

Can you tell us how your bearings help in process improvement in the paper manufacturing industry? What is the importance of selecting the right bearings?

A bearing, by itself, cannot improve the paper making process, because paper making is a separate field of technology. What a bearing can do is to improve the efficiency of the paper making process. Paper making is a continuous process, and needs the paper mill to run without any unplanned shut down. That is why selection of the right size, type and quality of bearing for use in each part of the paper mill is so important.

The function of a bearing is to carry the loads acting on the rollers installed in different parts of a paper mill, at the required speed, for the designated period – say at least 100000 hrs or more, without fatigue. In other words, the bearings selected and installed in the paper mill are required to keep the entire paper production process – from the wet section, where the pulp is fed as raw material, to the reeler, where the finished paper is wound in reels as the finished product – running without any break.

And, ZKL bearings – designed and extensively tested for such arduous and varied tasks – are world renowned for their eminent suitability for the paper mill applications.

As your company emphasizes on continuous innovation, what are the major developments on R&D side at your company?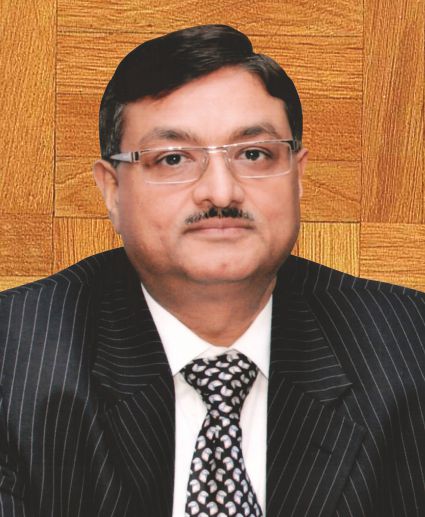 The first and foremost task for a bearing R&D department is to look for continuous improvement of the design of the bearings so as to allow them to run at higher speeds, under larger loads and less temperature, and to achieve longer fatigue life for a given set of loads. If this can be achieved, the new design bearings will facilitate down-sizing of the machines where they are to be used, or allowing the bearing to have a longer running life, not to speak of the economy in using lubricants and coolants while resulting in less power consumption while performing the same task as before. Longer running periods without a shut down give the machine a higher economy of scale, thus lowering the operational cost and making the product more competitive in the market.

Keeping this in mind, ZKL has come out with the New Force range of bearings with 8-25 percent higher load carrying ability and 30-110 percent longer fatigue life than before.

At the same time, a new cage design – known by the designation EMH – has been introduced by ZKL for spherical roller bearings. This new cage design is guaranteed to provide a more robust life to the bearings and greatly enhance the reliability of their performance in paper mill applications.

How do you address some of the maintenance related issues such as lubrication, timely replacement and more for better efficiency, which may lead to major reduction in issues related to wear and tear?

Worldwide experience of major bearing manufacturers shows that most of the premature failures of a bearing in operation are caused by factors beyond their control, because the root cause lies in negligence on the part of the users. For example, a quality bearing, if fitted on a poorly machined shaft or mounted on a substandard sleeve or housing, can never perform optimally. Similarly, mounting a bearing either by a wrong method such as hammering or over-heating etc. can cause its failure very early during its operation.

The other two major areas of concern are improper lubrication and poor protection of the bearings against ingress of contamination, e.g. dirt, water, abrasive particles, etc. In majority of machines, a bearing is lubricated by grease. All bearings in all machines cannot be lubricated by a single type of grease. There are different types of grease such as high temperature grease/medium temperature grease/low temperature grease, lithium grease, aluminum grease, EP grease, MoS2 grease etc. Different applications require different quality of grease, and in varying quantities, depending on the size and type of the bearing and its operating speed. On top of that, these greases are required to be fed in specific quantities to each bearing during start-up of the machine and need to be replenished from time-to-time at specific intervals. If the selection of the correct grease and the amount for initial and periodic re-lubrication is not maintained consistently, the bearing will develop surface distress/overheating and fail subsequently.

Similarly, a bearing needs to be carefully protected against ingress of abrasive particles, e.g. dust and water/harmful chemicals etc. by means of a proper sealing arrangement. The most commonly used sealing arrangements incorporate oil seals in the bearing housing design for this purpose. Ingress of abrasive contaminants or water/harmful chemicals not only causes damage to the bearing surface, but also jeopardizes the lubrication regime – ultimately leading to excessive wear and subsequent premature failure of the bearings.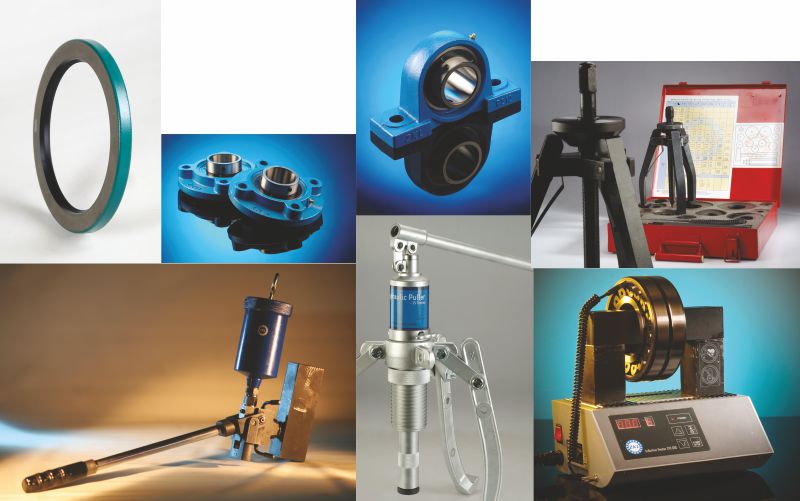 Keeping these factors in mind, ZKL offers complete shaft solution to their customers – which includes quality bearing sleeves and housings, bearing mounting dismounting tools, a wide range of lubricating grease, oil seals and a range of operator-driven bearing condition monitoring equipment, e.g. laser thermometer, non-contact tachometer and vibro-meter. Over and above these, ZKL Bearings (India) Pvt. Ltd. also offers complementary technical services such as bearing and grease selection advice, root cause failure analysis cum corrective action report as well as support in developing soft skills in bearing maintenance.

As regards the timely replacement, our company today boasts of a supply system, whereby 90 percent of all the bearings required by our customers are available in our sprawling central warehouse in Kolkata, from where we can deliver the required bearings to the customer's doorstep – either directly or through our extensive authorized dealer network across the country in record time.

Can you tell us something about your company's major success or recent milestones achieved?

ZKL Bearings (India) Pvt. Ltd is the Master Distributor of the ZKL group in Czech Republic. In that capacity, we have launched a country-wide campaign against spurious and reconditioned bearings. We have started conducting police raids on suspected unscrupulous traders dealing in such fake bearings in various parts of India. At the same time, we have also come out with an authentication process by affixing a pair of unique pre-numbered holograms on each of imported ZKL bearings and accessories (bore dia 40 mm and above). A massive advertisement and direct mailer campaign is also on in order to keep our users well-informed in this regard so that they may always ensure that the ZKL bearings that they procure are thus pilfer-proof.

Lastly, would you like to add something to this?

A bearing is not a hardware item like nuts and bolts, but a high precision machine component. In fact, a bearing is the heart of a rotary machine, and should be treated with the same respect and care that one has for one's own heart. Selection of the right bearing for a machine is not enough. Proper installation, lubrication, contamination control and maintenance are needed if one has to extract the maximum performance out of a bearing. ZKL Bearings (India) Pvt. Ltd. is dedicated to help a customer in all these aspects, and has the capability to render all out technical and logistical assistance to a customer in all these aspects.