The new value-added hemicellulose can be sold as a concentrated form of wood-extracted sugars

April 14, 2015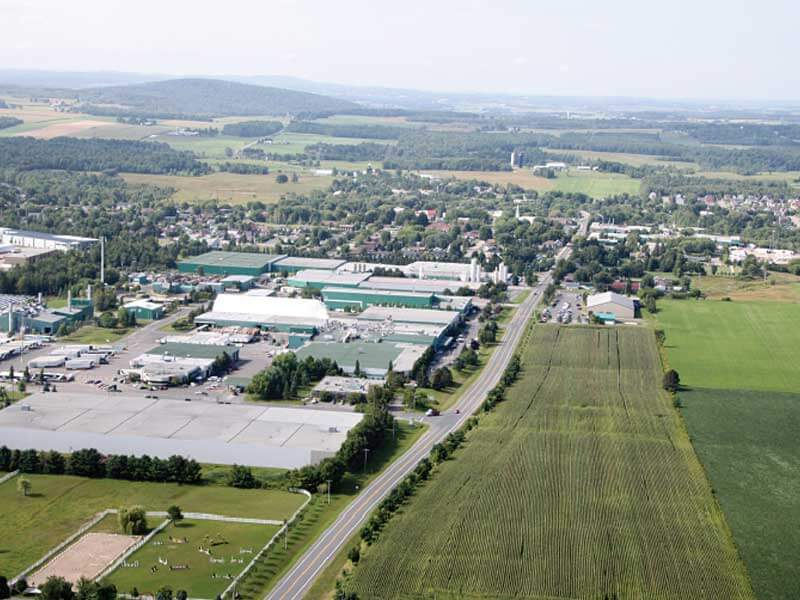 Cascades Inc. will replace the pulping process at its Norampac Cabano facility with a hot water pulping process that will allow the plant to extract hemicellulose, a cellulosic sugar with high value-added potential, from wood chips. It will be the first time this innovative process is used in Canada.

This USD 26-million project is a step forward for biorefining in Canada. It is backed by a USD 10-million investment from Natural Resources Canada's Investments in Forest Industry Transformation (IFIT) program and an additional USD 4.4 million from the Québec Ministère des Forêts, de la Faune et des Parcs.

The Cabano plant, located in Témiscouata-sur-le-Lac in Eastern Quebec, manufactures corrugated medium from virgin and recycled fibres. Cascades will replace the plant's current process – the production of sodium carbonate-based chemical pulp – with what it describes as a more environmentally friendly and economical process that was developed in conjunction with a U.S. partner.

The hot water pulping process will be used to extract hemicellulose from deciduous woodchips.

Hemicellulose is a natural polymer found in plant cell walls. A fact sheet from the IFIT program explains that with this hot water pulping process, Cascades will be able to extract the hemicellulose from hardwood chips at the beginning of the pulping process (referred to as pre-extraction). This process will result in a new value-added product, a concentrated hemicellulose stream that can be sold as a concentrated form of wood-extracted sugars. This new product has various commercial applications, including bioenergy and a sweetening agent in food and beverages.