The Indo-Thai joint venture of Ecosure Pulpmolding would be known as FTF Candia Fiber Mold Packaging (Thailand) Co. Ltd.
September 13, 2022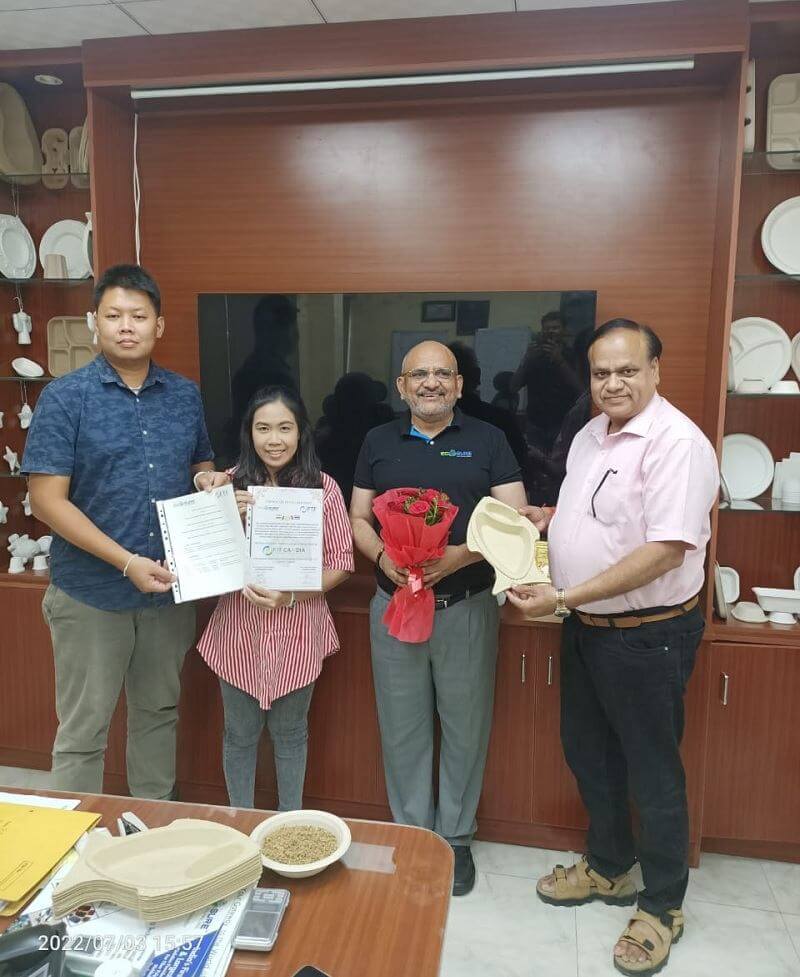 Ecosure Pulpmolding Technologies Ltd. has signed up a cooperation agreement with Fang Thai Factory Ltd. to offer turnkey solutions for producing chemical-free enzymatic cellulosic fiber pulp using rice straw, sugarcane bagasse, bamboo, wheat straw, and other agro waste. The Indo-Thai joint venture company would be titled FTF Candia Fiber Mold Packaging (Thailand) Co. Ltd.
This collaboration would add immense value to the pulp molding industry as well as the manufacturers and start-up companies which depend on Tier-1 or Tier-2 pulp suppliers due to acute shortages of molded grade pulp to produce molded fiber packaging for their consumers.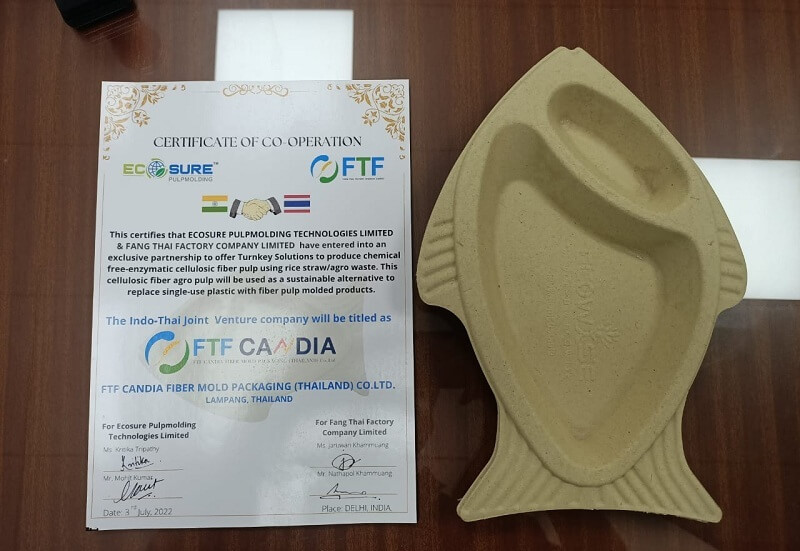 Watch: IVAX Paper Chemicals Interview
"We would like to congratulate our venture Partner Ms. Jaruwan Khammuang, and her team for this valuable collaboration & venture to become our partner & wish them for their efforts for the technology & work they have put to save the mother earth," said Mr. Mohit Kumar, Managing Director & Chief Visionary Officer, Ecosure Pulpmolding Technologies Ltd.
Also Read: Ecosure Pulpmolding to Expand Production of Fully Automated Pulp Molding Machines with its Second Unit
Located in Lampang Province in Thailand, Fang Thai Factory was founded to bring an additional source of income to the local farmers by using their agricultural waste as a resource in the production of packaging. With this partnership, Ecosure Pulpmolding Technologies will offer green-fiber pulp mill solutions to produce molded-grade pulp in-house.