F

F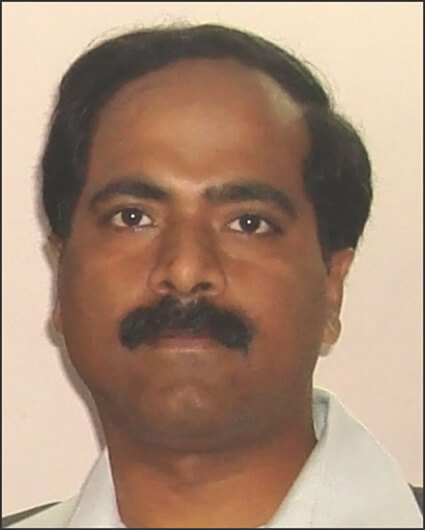 Fillers play an important role in paper manufacturing and helps in saving cost and improving various properties of paper. We took views from few industry experts in the field of fillers on various subjects including application of different fillers, what value addition these fillers can make to particular properties of paper, are there any wrong perceptions in the minds of consumers with regard to various fillers (like its applications, benefits, cost, suitable scale) and a comparison between various kinds of fillers.

Mr. Bhagwandas Bhojwani
Managing Director
Imerys Minerals (India) Pvt Ltd

Application of Fillers in Indian paper industry

Talc has historically been the dominant filler pigment. However, by 2010 carbonates have become the major filler pigment as new GCC and PCC plants became operational. In the current market scenario talc is finding its most competitive use in the plastic and cosmetic industries. Over‐mining and flooding of old mines has led to a fall in quality in recent years (higher abrasive contamination), leading to less quantity of paper grade talc available.

Talc is losing its ground to carbonates due to recent changes in processes from acid to neutral and alkaline papermaking conditions, which has other cost and quality benefits to the paper maker. Paper properties such as brightness, opacity, print quality, as well as machine runnability, need to improve in order to match imported competitive papers.

Recent years have seen step changes in papermaking practices in order to meet these demands, and this has generated a move toward calcium carbonate based fillers. This is especially true for uncoated woodfree (UWF) papers.

Value Addition from Fillers

Fillers add tremendous amount of value to paper and its properties. Quality improvements, economic factors and sustainability all create a drive towards using higher mineral filler levels in paper. Fillers would normally help in the following:

• Fiber replacement leading to direct cost savings
• Opacity
• Brightness, if the filler is brighter than the pulp
• Smoothness
• Reduction in printing strike through
• Uniformity in printing ink receptivity.

General wrong perceptions related to Fillers

In general most papermakers want to replace fiber without affecting any of its properties. In the quest for the same, sometimes they use fillers which are not suitable to be used for the kind of furnish, process and machine configuration leading to wrong results and thus wrong perceptions. They need to be properly guided for the selection of the right pigment for their use.

One of the major wrong perceptions in the minds of consumers is with regard to GCC being abrasive and difficult to retain. This is not completely true for all the GCC and now with the advanced processing technology it is possible to produce high quality wet ground carbonates that are easier to retain and lower in abrasive nature. These products have a much lower impact on the life of paper machine equipment and clothing than dry ground products, or even early technology wet ground GCC.

A comparison between various kinds of fillers

Following table gives a good picture of various properties of different fillers.

F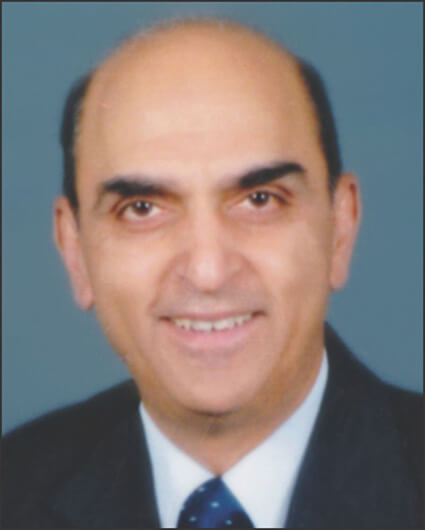 Mr. S Mahajan
President
Wolkem Group

Application of Fillers in Indian paper industry

Indian paper industry has been using talc as fillers for decades but focus on quality is relatively low. There is more emphasis on lower price of filler per ton of paper rather than its effect per ton of paper. There is need to refocus on quality and benefits of filler addition. With the advent of high capacity, high speed paper mills, focus to make world class paper; large number of paper mills in India have either already switched over or are in the process of switching to the usage of carbonate fillers.

Value Addition from Fillers

Fillers can enhance number of properties of paper particularly brightness, bulk, opacity, gloss, strength, porosity, printability etc

General wrong perceptions related to Fillers

There are misconceptions in the minds of many consumers that carbonates are not good fillers. With change of technologies the only shortcoming of carbonates with respect to abrasion has been resolved and carbonates are being used world over as excellent fillers replacing majority of talc as filler.

A comparison between various kinds of fillers

Main fillers are talc and carbonates. Carbonates consist of GCC, WGCC and PCC. The critical parameters in selection of Fillers to improve the paper quality are:-

Brightness: Higher the brightness better the paper quality and helps in reduction in usage of whitening agent (OBA).

Retention: Higher the retention better it is as it reduces paper production cost.

Particle size: Helps better drainability and consequent reduction in steam consumption.

Particle shape: Affects Abrasion values. Lower the abrasion value longer the wire-life.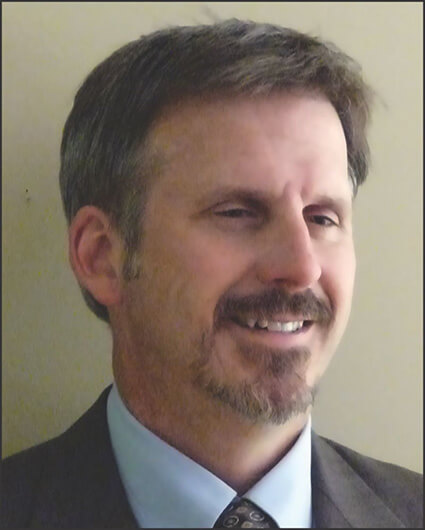 F
Mr. Mark R. Daigle

Business Support & Development Manager
Specialty Minerals Inc.

Application of Fillers in Indian paper industry

The landscape here in India is still quite different and change is inevitable and the model for growth will be set by the larger producers. The Indian market will attract International papermakers to develop a stake in the growth opportunity. These companies are expected to bring along the newest technology, both in form of machinery and raw materials, including the type of white pigments used in traditional mature markets. Until recently, the very small scale of mills in India meant that a papermaker's filler choices were restricted to various grades of talc and some ground calcium carbonate. The growth of domestically produced coated and uncoated papers has made the market more attractive for setting up GCC operations, and the larger second-hand and new machines coming on stream have increased mill capacities to levels that support precipitated calcium carbonate. I'm certain that talc will be used for some time to come, but India is now moving quickly to the fillers mainly used in the rest of the world, namely PCC and some GCC.

Value Addition from Fillers

There is certainly significant value obtained by using calcium carbonates, and we believe that given the fact domestic limestone deposits are not of the highest quality, there is even further impetus to benefit from the value of PCC. Both GCC and PCC can deliver higher brightness to the papermaker, but that is generally where the similarities end. Synthetically-produced PCC is filler that can be better tailored to suit the papermaker's specific needs. PCC provides outstanding opacity, and most importantly, it allows a user to retain more of the bulk that is lost when fiber is replaced with filler for cost savings. PCC's bulk advantage allows papermakers to reduce fiber consumption between 3% and 5 % compared with GCC or talc. We have also seen GCC supplies that are generally available in India to be significantly more abrasive to machinery and paper machine clothing such as forming fabrics than PCC – as much as 5 to 10-fold. The increased consumption of wet-end chemicals that come with using PCC is quickly offset by the performance advantage and overall savings, while replacing more fiber than what GCC or talc can offer.

General wrong perceptions related to Fillers

I think that the consumers are generally quite well informed about filler properties and applications. With PCC, we sometimes run into the perception that satellite-based product supply is only viable in very large scale installations, or that its use with certain furnishes or wet-end chemistries will lead to problems on the machine. In such cases, there is a need to share knowledge and couple this with the paper producer's site specific conditions to answer questions and develop solid implementation plans. As a matter of fact, we recently commissioned a rather small scale 15,000 ton per year plant in India.

There are limitations to the amount of filler that can be used and these are often very mill specific. The amount of filler in the sheet is often based on a complex series of decisions where fiber cost, paper machine efficiency and customer requirements intersect. With the demand for paper growing rapidly in India and the difficulty satisfying wood-fiber demand, the pressure to use more filler will only intensify. This will, in turn, drive producers to embrace fillers and technologies that are best able to offset the limitations of more highly filled paper, such as loss of bulk, loss of wet web or dry strength and increased dusting tendency with printers & end users.

A comparison between various kinds of fillers

There is a wealth of literature available that compares the typical properties of talc, ground calcium carbonate, precipitated calcium carbonate, clay and other lesser used fillers. Further, each filler producer can provide with detailed specifications on its products and make specific recommendations given mill grade requirements and economics. One aspect that is often not considered however is the role that consistency, uniformity of particle size and reliability play in papermaking. With the leading papermakers laboring to incorporate 20% to 30% filler in the sheet, minimizing variability is crucial. This is an aspect of filler supply that has yet to be replicated outside the sphere of a dedicated on-site filler plant operated by a knowledgeable partner. While considered by many to be a commodity, like it or not, the increasing drive to increase filler use for cost, quality, or environmental reasons demands the papermaker's attention and confidence in his supplier.