In the recent past, Indian Paper Industry has been going through exciting as well as challenging times. The globalization of Indian economy has brought vibrancy to Indian paper Industry and added to this, the consumer has now become very much quality and price conscious. This has led to the mills looking inwards and work continuously in pursuit of upgrading their manufacturing process to achieve quality and productivity improvement, and most of all cost reduction.

In this endeavor of the paper mills towards reducing operational costs and increasing operational efficiency, the selection and use of appropriate design of forming fabrics plays a silent but very vital role. Even though the cost of machine clothing is below 2% of total manufacturing cost, the loss to a paper mill due to improper selection of a fabric or its usage or due to its poor performance can be colossal. Forming fabric is the first point of sheet forming. Any mistake here can hardly be erased from the final sheet.


Here we present an overall synopsis of the Paper Machine Clothing industry with the help of expert insight provided by , who has over 25 years of industry experience and currently heads the marketing at Wires & Fabriks (SA) Lt. He joined the industry in 1983 as Management Trainee in BILT. Thereafter he was the Sales & Export Manager in Porritts & Spencer (Asia) Ltd for 10 years till 1993.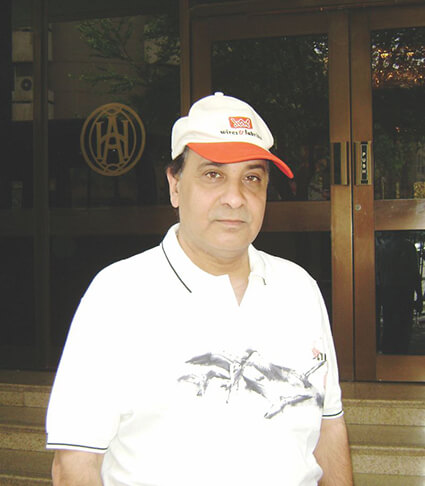 Mr. D.K. Raina

Trends in Paper Machine Clothing (PMC) industry

The PMC industry has followed the usual evolutionary trend in terms of new designs and value added features but the main change has been in the papermakers' outlook towards its role. It is no more just a conveyor carrying fibers from the headbox to the press section forming a quality sheet and giving a good life. It is no more just a "production" related item but a consumable which affects the "productivity" and helps in reducing costs.

Key drivers leading to Transformation in Indian Paper industry

Printing industry in general drives the Paper industry regarding the quality parameters of papers which then translates this requirement to machine clothing suppliers. Apart from heavy R&D related activities and technological developments done by PMC manufacturers all over the world, including us to satisfy the same, the main credit goes to the Indian papermakers. They have started looking at things beyond just the fabric life. Rather they now analyze it as a fabric which can help in improving the overall machine operational efficiencies. Even the medium and small paper machines are employing qualified paper technologists and engineers which has brought a sea change in the outlook adopted towards forming fabrics or machine clothing in general.

As a result, now with regard to forming fabrics, papermakers talk about their customized requirements as dictated by the market scenario as there are specific designs available which help in reducing costs, improve retentions, low sheet breaks ,longer life etc.

Forming fabrics reduce costs.How?

Forming fabric designs have been developed over the years from single layer to triple layer. But now with new generic designs, like our newly developed Shute-Support Triple Layer or STL, which belongs to SSB range of fabrics, it is possible to save on overall costs. This is done by lowering energy costs by reducing drag load, optimize retention aid chemical cost by improving mechanical retention, lower operational costs due to less sheet breaks etc.
Change in Forming Fabric Design along with the Change in Paper Machine Speed

In recent years, paper machine speeds have got a lot faster and much of this progress can be traced back to massive strides undertaken in gap forming technology. But, as machines get faster, ever greater pressure is placed on the forming fabrics to perform to equivalent or even higher standards at increased machine speeds. Clearly, this has a profound impact on the forming fabrics performance. For example, in a classic fourdrinier design, the number of wire revolutions per minute might be 16. But for the top wire of a gap former, the number of revolutions per minute jumps to 64, which means that dewatering times have dropped dramatically, from some 1.5 seconds to 0.17 seconds today. Clearly, if forming fabrics are to meet the challenges imposed by such changes, further improvements are crucial.

R&DFocus of Forming Fabric Suppliers

The R&D department of various companies is targeting design improvements on a number of performance characteristics that are critical in increasing formation quality at increased machine speeds. Some of the main areas to be tackled include: reducing water carrying and misting parameters, creating a finer surface that provides more support points and helps reduce sheet marking, increasing the level of mechanical retention and providing better cross-direction profiles.

With this in mind, we have developed STL forming fabrics in our plant in Jaipur, manufactured first time in India, which reduce water carrying as well as generate a higher fiber support index. High speed forming requires good drainage characteristics, especially for fast initial dewatering in the gap and the fabric structure needs to be very stable for even paper profiles, but at the same time fine enough for good mechanical retention. And in order to get the full benefit, good flexibility of the fabric in the machine direction is essential. STL fabrics fulfill all these requirements successfully. High wire tension and high dynamic forces also require very good stability properties from fabrics. As a result forming fabrics including the STL variants are becoming finer, more uniform, and more stable to match the developments seen to date in high speed forming and this trend will continue.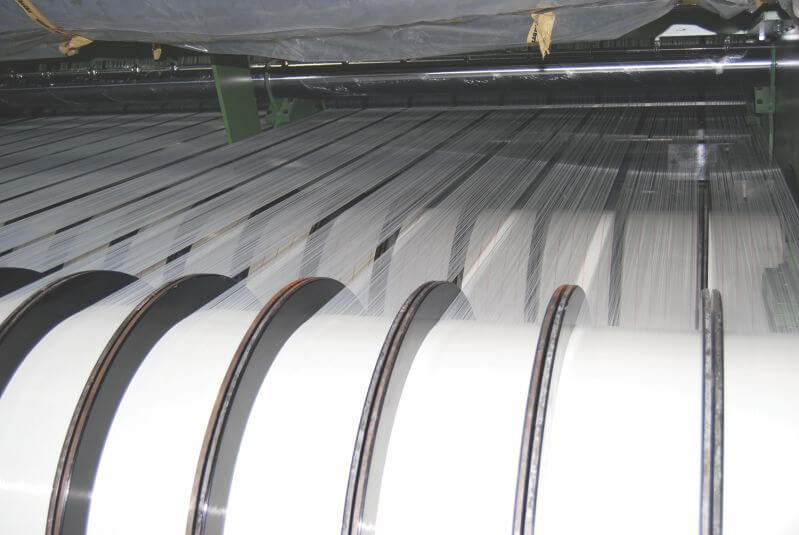 Chinese Competition

Well Chinese manufacturers have been there for many years yet they are visible in India in recent times only. But, the Indian papermaker is smart enough to distinguish between a "cheap" product, an "economic" product and a "premium" product. So whosoever is able to meet his "specific quality demand" and can successfully convert his "wants" into "needs" by providing required application support and technical services will be the preferred supplier, whether from China, India or Europe. We have often seen that so called cheap consumables prove very expensive at the end and sometimes the so-called high-end international designs also prove an overkill for average paper mills. The wisdom of a reliable machine clothing supplier lies in recognizing the difference between the two.